PrivateSexCams is a CB whitelabel that offers the rooms the original cam site provides. In addition, it features a search button so you can find the busty cam girls you are looking for. Our friends at PrivateSexCams told me to recommend you asian Akura_01.
Akura_01 aka Jinna is a Japanese cam girl that plays with herself almost every night on the sex cam platform. She is billed from Tokyo, Japan. She has natural tits and a great body. A nice Asian face. She is absolutely a girl most of you would like.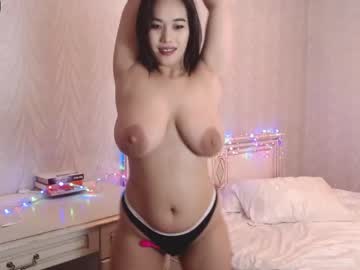 Now going back to the site itself, the site embeds the chat room and profile of the girl on the same page once you click on the profile on the main page. It is perfect to watch busty cam girls live!
Another interesting feature on the site is that you can filter the girls by hashtag, so it you want German you can just select the corresponding #hashtag, if you want bigtits, you know what to do and so on with the rest of possible hashtags featured at the bottom of the page.
The video chat room can also be opened as a full screen. This is great, however, girls with low resolution webcams might be providing bad quality streams if their chats go full screen.
Overall, this is an interesting alternative to Chaturbate. All whitelabels offer you the same chatrooms,  but sites as PrivateSexcams want to provide you a better experience, which will make you their recurrent visitor.
Now I will be adding a couple of screenshots from some rooms. I encourage you to navigate the site and play with the search. You may find new busty girls you will be following in the future. Every day is a good day to discover new busty girl. You can do this on PrivateSexCams.