So the announcement comes earlier than expected. I also bring you some news and questions for you! The BoobsRealm OnlyFans Debuts Saturday November 2nd! It is coming to reality! Details coming along with news on the podcast and some other big boobs news.
BoobsRealm Onlyfans
I wanted to launch it in October with the debut of Nina Nightbloom, but yesboobs released her topless before her first ever was released, so I will go with the original date which was in November.
What you will get
My goal is to give you one photo or screenshot of upcoming video each day/ or equivalent, which means 31 exclusive photos every month of your favorite models.
3 exclusive videos every month
2 special podcast episodes
Additional surprises if possible.
1 Additional SPECIAL monthly video for an extra amount (and when I say special, it will be special)
Price $15.13
The best busty girls in the world at a price lower than any other site.
No gimmicks, the real model. Content by a fan for fans!
For now…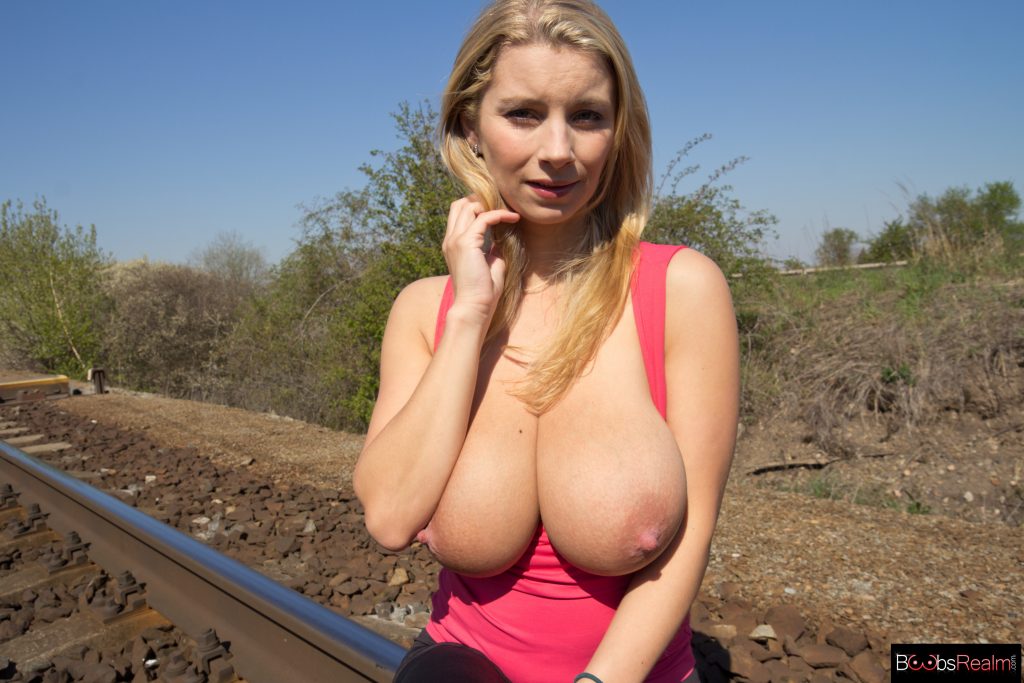 BoobsRealm Podcast taken down by PH 
This is the most ironic thing.. The BoobsRealm Episode one was taken down due to copyright issues -5 second song used as intro- thus they do allow a lot of pirated porn and make money out of it… as Alani Morisette would say, isn't it ironic, don't you think?
So The BoobsRealm podcast and episode 4 that was gonna be posted tonight are looking for a new home. Maybe youtube…. Maybe dailymotion, but so far content has not been approved. What is certain is that starting November 3rd the Podcast will go as follows.
a) 1 weekly podcast which will include news, rumors and suggested topics
b) 2 additional podcast episodes each month available specially on the BoobsRealm Onlyfans
c) Interviews may happen on the podcast that is available for everybody.
d) Goal is to interview one model per month on the podcast in 2020
e) Chats with fans who are open to discussion could be available for additional podcasts.
Big Boobs News and Rumors
For those missing the rumors and news, here a few.
Amateur sensation Whiptrax posted on social media the following photo.. is Whiptrax heading to nude modeling or porn?
Busty rookie Indica Flowers might get nominated as newcomer for AVNs. She has got my attention and yours too. Would you want to see more of Indica Flowers on the blog?
DONT FORGET! Go nominate YOURS TRULY for the AVN Awards ? Hottest Newcomer, Most Epic Ass, Most Spectacular Boobs ✨ Indica Flower HERES THE LINK: https://t.co/EwEc48dayd pic.twitter.com/EWmVDFlAN8

— indicaflower✨? (@IndicaFlowerxxx) October 5, 2019

Haley Cummings arrested again. This is a bit old but it seems that Haley Cummings is at it again. Many fans reported in the past that she was running away with the money before providing her services advertised as an escort. It seems that Haley does not learn. In the past few years we have learned that this beautiful, yet "apparently dangerous" and not reliable girl was in the following:
Domestic violence
Drug possession
Armed aggression, or however it is called in police terms.
Created a gofundme campaign claiming there was a family tragedy
I am sure the stories run longer, but at least those are the ones reported by a few fans. So while Haley is one of those pretty girls we all would like to fuck, but if you ever come across the chance to fuck her for money, just don't.
Elizabeth Anne is back. She has been for a while, but I did not want to post about her until I was sure she was not gonna go crazy on me for posting. The story is that she is making good money on Onlyfans. It was reported she deleted her IG. I am not sure, she used to do it every now and then back in the day. I am told she is showing it all on her onlyfans. Those naked tits are amazing!
I also did not post about her before because I wanted to know what was her stance on the blog. So I sent feelers and a monetary offer to her. She has rejected it as she does not find much compatibility between the blog and her content… Hmm I see two big compatible things.. but anyway; however, she said OK for an interview…. however, as you know, these things can take time.
If you were wondering, the following are my top 5 girls on my whishlist for exclusive content for the Onlyfans I would like to shoot in 2019
Elizabeth Anne, Asiri Stone, Sabrina Nichole, Winter Pierzina and Lucy Laistner.
Yes I know you will suggest other girls, but these girls are the ones no one else can get -except Lucy- so getting to work with them would be GOLD.