I told you almost a year ago about my decision to retire. I gave you also some updates, but I think things are more clear now. There are 3 steps to get to turn the chapter. The content creation,  the farewell to the blog and the Memoirs.
Content Creation
I have decided to postpone the content creation until April 2024. Due to the war in Ukraine and inflation, plus other issues I am not going to be able to shoot much for the rest of 2022.  I have some returning girls committed to do new videos and some famous onlyfans girls who agreed to shoot but travel issues make it complicated in the foreseeable future. This is why to get to the 10-13 more shoots I wanna have it may take more time.  As I do this on the side, it requires more planning and allocating specific vacation time and find schedules that meet.
Only 10-13 girls
I decided that I will work with the ones that I think will make a difference. Unfortunately, some girls who agreed to shoot in the past are now top 1% and just do not want to have somebody else own rights to their content. Many girls want to do content trade, but that means we both own the content, which takes away the exclusivity. This usually applies to boy/girl. BoobsRealm has some b/g with Goddess Arianna and coming with non-busty Anastasia with Love and our masked Katya P. However, it is not the main calling card that sets the tone of the content. b/g on BoobsRealm is rare, thus special. Shooting a lot of hardcore would just be different from what the original idea was.
The idea is to shoot content next year and cover until 2025 or if lucky until 2026.
Is Vanessa Lovell Coming? Who knows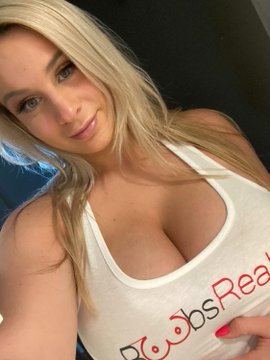 The farewell to the blog
While there are more busty girls on the internet than ever, it gets difficult to get to feature them all as usually they are asked about a feature before so any DMCA is avoided. This also takes away the motivation. It is not about stealing content, but about grabbing a sample to promote the girl.  However, I am posting weekly and will do so until May 2025. After that date we will only have Miss Boobsrealm 2025 and the Miss BoobsRealm – which is all the winners competing for the ultimate Miss BoobsRealm title in January 2026. All updates from May 2025 until January 2026 will be just to promote the Miss BoobsRealm or promote our Onlyfans.
Memoirs
This is something I am giving it a thought. I would like to write my memoirs as BoobsRealm blogger, producer and creator. I would obviously not reveal any private stuff of any model, but some stories using some fake names would be fun to tell.
I am wondering if it would be good to do it in an e-book or maybe just as a continuation of the blog in chapters after May 2025. you will let me know what you prefer.
Would you want a memoirs with BTS stories and anecdotes?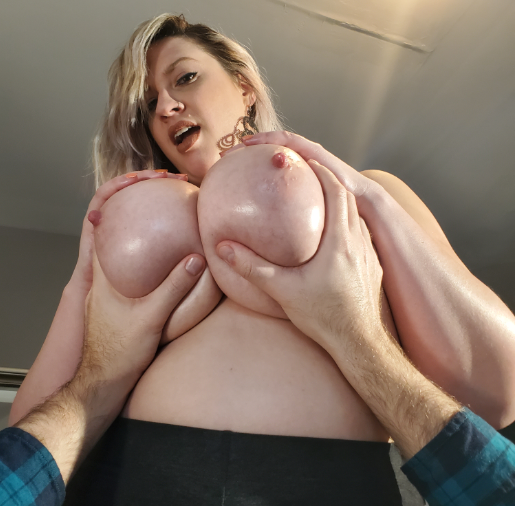 Conclusion'
So the good news is that BoobsRealm is staying longer; however, it for sure has an expiry date. I think by that time many of our favorite models might be gone and some new faces-tits- may have came out. However, all has a beginning and an end.  Fortunately, there is still time to go.
NOTE: I am taking 10 days off. I may be late replying to comments, but I will not be online much until August. So for the ones that always bitch, please come back in 10 days.
Let me know your comments below.
Check out the best busty girls on my #onlyfanslinkhttps://t.co/59uiJUYUSD pic.twitter.com/td0IdDpckc

— BoobsRealm.com & loyalfans.com/boobsrealm_com (@BoobsRealm) June 23, 2020