Busty retired model Cara Ruby is a new update on the BoobsRealm Onlyfans. The Infinite Curves brings us another video which is a compilation of all her strip teases done for this producer.
Many fans miss Cara Ruby. They ask me to bring her back. Cara is in another stage of her life taking care of a family and with no plans of returning. Back to the video. Cara wears different bras than enhance their huge tits. She strips off of all of them setting her giant naturals free so they can bounce happily for the camara.
Cara was one of the great British models in the 2014-2020 New Era. At that time the Boobs Word was worshipping the likes of Lucie Wilde, Viola, Amanda L, Beth Lily, Tessa Fowler, Gabbie Carter. Should Cara be active right now, she would be a unicorn. A slim feminine girl with no tattoos and huge naturals. She and Alice Brookes would have been on the forefront of what busty modeling was supposed to be. Unfortunately, they are gone, but the goods news is that this Cara Ruby video as well as the Alice Brookes walking around topless video are available on the feed of the BoobsRealm Onlyfans.
Look at those giant tits! Mouth watering!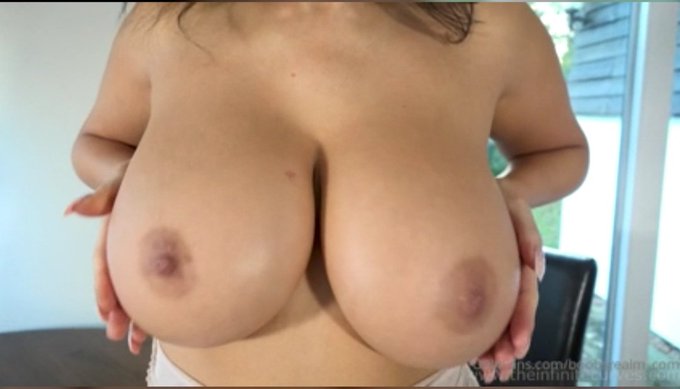 Note: Cara Ruby videos shot directly by BoobsRealm are ont he feed too including her only ever topless interview.
Below a teaser of the Cara Ruby Multiple Strip Teases video. The video will be available until the end of March on the BoobsRealm Onlyfans.
Cara Ruby Multiple Strip Teases by @InfiniteCurves available until end of March athttps://t.co/ugSXLbZkqE pic.twitter.com/lb2k7uLQke

— BoobsRealm_official (@Boobsrealm_VIP) February 26, 2023