Not every person could believe plus-size people to be attractive as well as slim models. Mila Kuznetsova and her breasts prove that fact ultimately.
Ukraine's Official Largest Bra: Mila Kuznetsova
What is beauty? In fact, the definition of this word is probably the widest of all because everyone's beauty standards are individual. Some prefer skinny persons, others like people with fit bodies, models, or look through websites like ashleymadison to find someone with average shapes. And there are those who really adore plus-size bodies.
Unfortunately, the beauty and sex appeal of plus-size people used to be underestimated in the near past. But we are lucky to have people who are not ashamed of their shapes. Moreover, they are proud of their plus-sized bodies and don't want to hide them.
One of the best examples of such brave and worthy behavior is the unique girl from Ukraine. Her name is Mila Kuznetsova, and she's officially got the biggest breasts in her country.
Before we proceed with more information about Mila, here is a remark for those looking for great women wearing large size clothes: check this iHookup Review. You'll know what to do next for sure.
Now, let's come back to that huge breast. It's time to find out more about Mila Kuznetsova.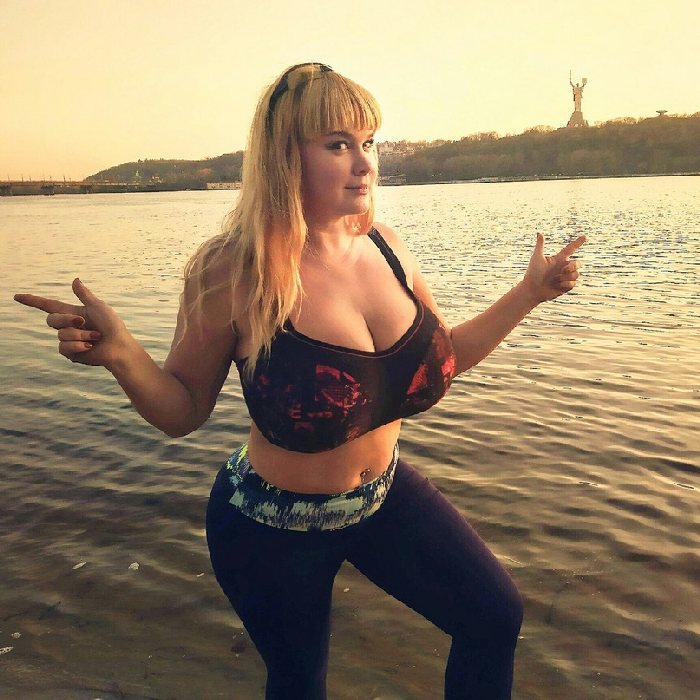 Mila's Short Biography & Lifestyle
The girl was born in the capital city of Ukraine, Kyiv, in 1988. There, she became a law and economy specialist and worked as an assistant for a more experienced lawyer to gain some professional practice.
Mila stated that she never was a slim girl but larger than other kids and teenagers of her age. As a child, she was shy and used to hide her body under multiple layers of clothes. Now, Mila is proud to show what she's got.
The girl never tried any special diets. However, Mila is a frequent gym visitor. That is how she tends to keep her large body in tonus.
Mila's pride is, of course, her breast of the 36M size. Yes, it is all-natural. Everything you see in photos is her native bra. She never used plastic surgery and silicone implants to "fix" what nature gave her.
Kuznetsova is an active Instagram blogger. She uses the media resource to share achievements and to motivate her fans to exercise. The number of her account's subscribers is pretty close to 650K (late November 2020). Additionally, Mila always tries to explain how it is possible to stay comfortable regardless of a situation and your size. Feeling ashamed of her body is not about Mila.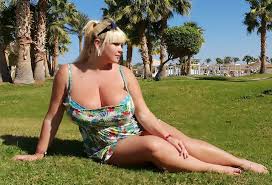 Really Big Bra: the Way and Achievements
Her first fame came in 2015 when another woman from Vinnytsia, Ukraine – Nadia Shcherban' – was recorded to the Guinness Book as the biggest natural bra owner. The record was registered during one of the Ukrainian TV shows. Nadia's bra size was 121 cm back then. Mila Kuznetsova was second to her at that time with a result of 115 cm.
Consequently, Mila began to appear on TV shows and plus-size beauty contests frequently. She participated in the "Model XL" Ukrainian TV-project. Mila also stated that her dream was to become known as a model.
Mila Kuznetsova was a participant from Ukraine during the "Miss Universe Plus Size 2019" contest. The final part took place on the Caribbean Isle of Saint Vincent and lasted for five days. Beautiful girls from different countries came there to compete with each other in such challenges as swimsuit defile, party dresses, national costumes, and of course talent shows.
Till now, Mila already had some hot photo sessions in underwear sets and swimsuits. But her fans haven't had the opportunity to see her completely without clothes yet. Maybe, they'll be luckier in the future.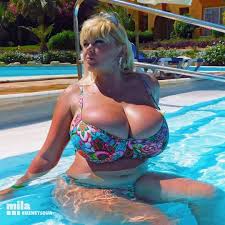 Mila's Plans
Mila Kuznetsova made a really unexpected announcement back in Spring 2020. She promised to try building a boxing career. The girl planned to start her training with a coach right after the coronavirus pandemic would be over. Unfortunately, getting the professional boxing license seems to be postponed till 2021 at least.
However, Mila had several training sessions before the COVID-19 pandemic. She wore gloves and trained some punches, and then got inspired enough to try boxing more seriously.
The next curvy bend was revealed in summer. Mila was expecting to participate in the mixed martial arts (MMA) tournament in Thailand. Nevertheless, these plans also got postponed due to coronavirus.
Body Measurements of Mila Kuznetsova
The big beauty of this Ukrainian plus-size queen can be measured accurately.
She is 5 feet 8 inches tall.
Bra: 49 inches.
Waist: 33 inches.
Hips: 45 inches.
To Conclude
Nobody should ever be shy of their body. Every person is beautiful in their own way. Keep up with your wishes, and don't let anyone judge you. Your appearance is your choice and comfort.