The girl of the year Milly Marks is without a doubt the top busty pornstar of this year. She returned to Scoreland to get a dick in her pussy. The scene is called Hitcher with Hooters.
Milly Marks gets picked up and fucked. Milly and her cock's cravings are satisfied. Another cock gets lost between her mountains. Another cock gets inside her paradise-like pussy. Scoreland's chief editor Dave interviewed Milly before her porn scene.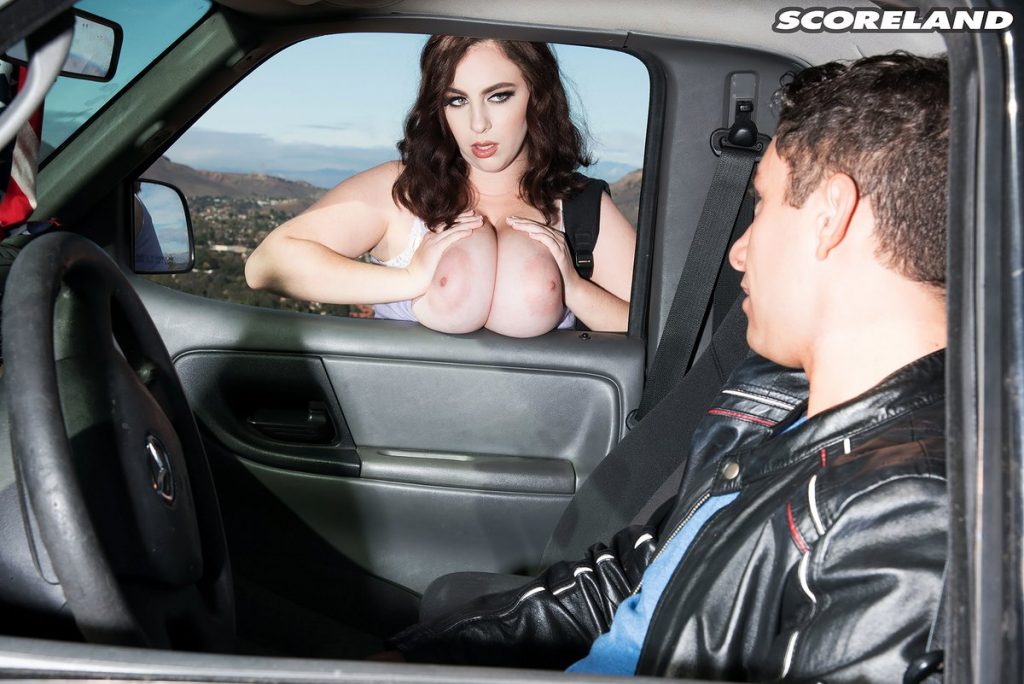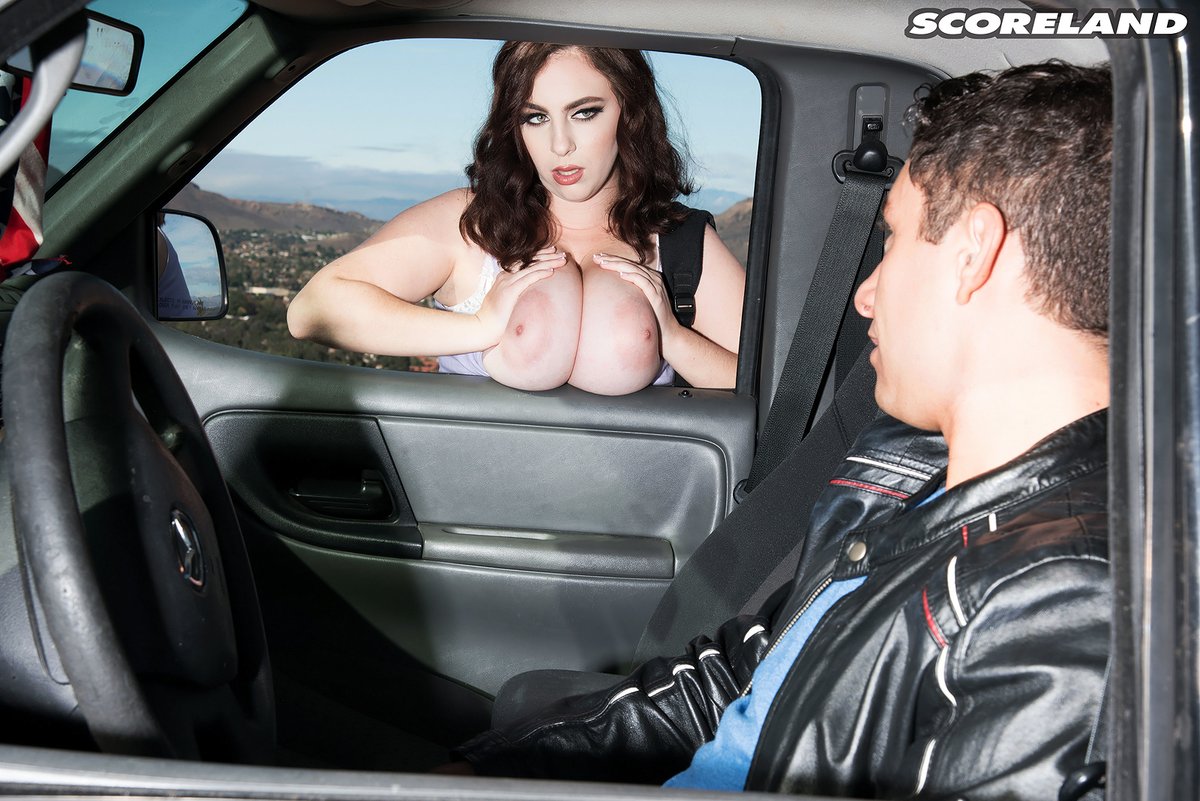 Dave asked young newcomer Milly Marks, "What do you think about porn cock?"
"It's scary, but it's hot so it's cool, and it feels good," Milly replied.
Some girls are just more girl than other girls. Milly is one of those girls.
"I fuck all of the time if there's someone around that I want to have sex with, but if not, I'm constantly getting myself off, which is still cool with me. If I'm around someone I want to fuck, then I'll fuck them at least three times a day. It's hard for a lot of normal people to keep with my kind of crazy sex drive."
So it is time to enjoy watching Milly Marks getting pounded again. Milly Marks confesses this is the biggest cocks she has ever fucked. It got her excited and horny!
I know you loved her scene with Nottyboy where her tits get the treatment they deserve and a massive cumshot. However, Scoreland is the only site that got Milly Marks get the cock inside her young tight pussy.  Are you ready for tits heaven in hardcore paradise? I AM!