We are coming to the end of the first Quarter of 2022. This is an interesting year. With the departure of Hitomi Tanaka and having other legendary models taken a bit of a back sit for the new talent on fans platforms I want to share with you a list of girls who I think we all should look at in 2022.
Not all these girls might end up in the Miss BoobsRealm 2022 in November, but take a look at this stunning roster. We might find some seasoned models too, but these are the great girls of this year.
Support BoobsRealm Onlyfans
Below the list: Here is Chewy Maifu who got good feedback when I posted her on the blog.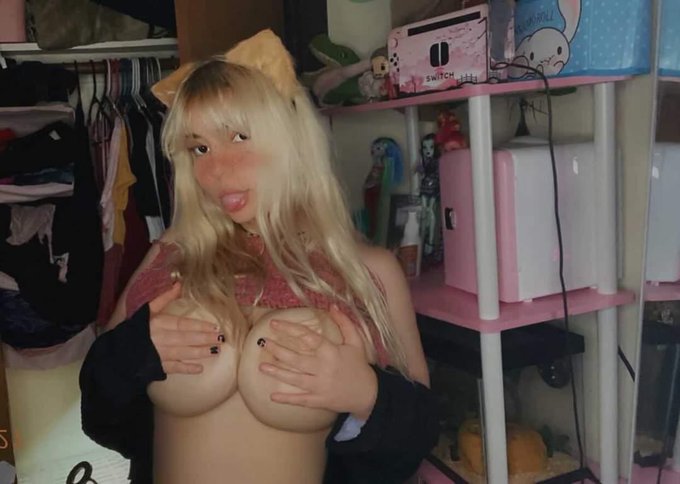 | | |
| --- | --- |
| Alexxa Fire | https://twitter.com/alexxa_fire |
| Ashee Kitten | https://twitter.com/Ashee_kitten |
| Ava Reyes | https://twitter.com/AvaXReyes |
| Babygirl Emmy | https://twitter.com/babygirl213emmy |
| Barbie Howell | https://twitter.com/jaxbeachbarbie |
| Big Butt Bambie | https://twitter.com/bigbuttbambii |
| Big Titty GF | https://twitter.com/Tbaby8888 |
| Busty Kait | https://twitter.com/BustyK8itlyn |
| Chewy Waifu | https://twitter.com/Chewy_waifu |
| Chloe lovlyseductions | https://twitter.com/lovlyseductions |
| Chloe Luxx | https://twitter.com/Datechloe_ |
| Goddess Arianna | https://twitter.com/BoobGoddessAr |
| Gummii | https://twitter.com/OfficialGummii |
| Haleyyyybuggs | https://twitter.com/haleyyybuggs |
| Holly Garner | https://twitter.com/RealHollyGarner |
| Karissa Marie | https://twitter.com/Karissamairexxx |
| Kasey Madrazzo | https://twitter.com/kaseadilla16 |
| Lilith Jane | https://twitter.com/TheLilithJane |
| Lorinsca | https://twitter.com/lorinska316 |
| Madison Larra | https://twitter.com/madisonlarra |
| Mia Magic | https://twitter.com/Mia18Magic |
| MissChillaBit | https://twitter.com/MissChillaBit |
| MissFortune | https://twitter.com/missfortunevip |
| Molly Evans | https://boobsrealm.com/go/scoreland |
| Olivia Casta | https://twitter.com/casta_olivia |
| Rosie Grace | https://twitter.com/rosie_grase |
| Silvia LaSanta | https://twitter.com/silvia_lasanta |
| TheEPrincessNatalie | https://twitter.com/theeprincessnat |
| Vanessa Lovell | https://twitter.com/vanessalovell83 |
| Vixen Virago | https://twitter.com/VixenViragoX |
| YourbustyDoll Valery | https://twitter.com/YourBustyDoll_ |