A round of news for this week. Molly Evans second Scoreland video. Skylor A round of news for this week. Molly Evans second Scoreland video. Skylor Mori starts Onlyfans. Lilith Jane does interview for Project Boobs, and Julia Burch returns to Canadian comedy Letterkenny.
Molly Evans is the latest Scoreland update. She might be Score's girl of the year, but it is too early to determine that. Maybe Scoreland surprises us this year.
Watch the teaser of Molly's second video for the big boobs site.
Busty Lilith Jane is the newest interview of Project Boobs. You will learn more about her and her big naturals. She is definitively a girl whose stock is growing online. I am sure she will be a big name by the end of 2022.
Tease of the Lilth Jane interview for project Boobs. Join the Project Boobs youtube channel -and do nto forget to listen to my interview there-.
Skylor Mori is starting her onlyfans. It took 2 months to Onlyfans to approve her. Sadly this is the average time for full approvals. So if you see new girls, they might not be able to post much as the account could be approved but the bank accounts are pending, so girls migth want to get certainty they will get their money. The slim and busty Ukrainian told BoobsRealm she is in the process of creating content and then she will properly announced the link.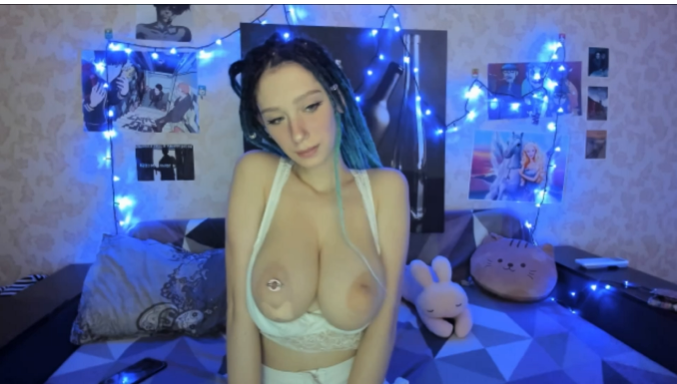 Canadian busty influencer Julia Burch returned to local sitcom Letterkenny last month. her first appearance was back in 2020 in an episode called Breastaurant -along her twin Lauren-. now she is in another episode that debuted last month.
While I do not have Julia's appearance on video I think this episode from her youtube channel where her Mom reads her DMs is great. And I have to say that Mama Burch is a very beautiful lady. Hell. Julia and Lauren are 20. I wonder how old is her mom. Hey If I am too old for the Burch twins I would really be glad to hit it off with Mama Burch.