For those who love Random BBW Cams and BBW Sex Shows I invite you to try BBWRoulette.com. BBW niche is going up. More and more BBW girls and mature women are turning on their webcams and start streaming their sex shows.
Take a look at this Random BBW Cams that feature great BBW busty cam girls. This nice-looking site brings you a Chat Roulette type of webcam site. Once you get to the site you will be taken to a random BBW cam girl chat room. If you like the girl you are watching you can SIGN UP and start playing with her on cam. If you think you can find a more attractive girl, you just click on the next button and you will automatically be taken to another random chat room. You can repeat the process until you find a girl you want to spend some time with. You never know who you will get first. That's the exciting thing about Random BBW Cams.
Huge tits Dangerous Curves welcomes you to her BBW Sex Shows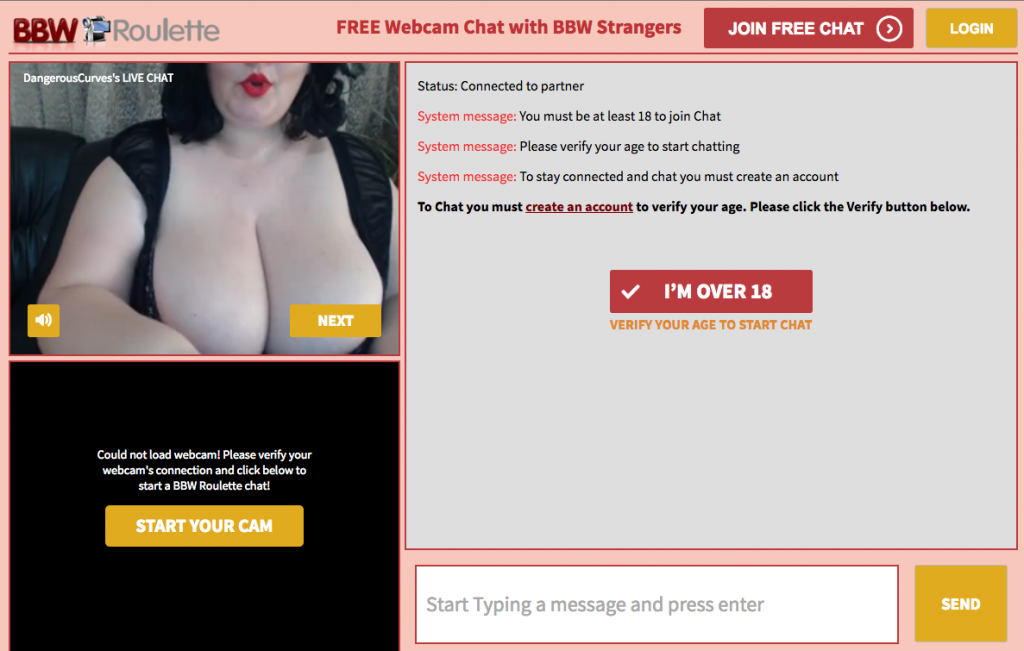 The BW Sex Shows are hot. While i'm not a big fan of BBW Cams, I know you will find very attractive ladies. You will be tempted to be seduced by them. You know that it is believed that BBW girls tend to be more naughty. I think you can learn that first-hand on BBWRoulette.
Let's take a look at some BBW girls you will find on the site. However, there are hundreds and hundreds online anytime. So you will always find a hot girl regardless of when you sign in.
Busty Blonde Taylor Marie is a hot blonde with giant udders. She welcomes you to her room teasing you with those monsters. I'm sure you will get an instant boner.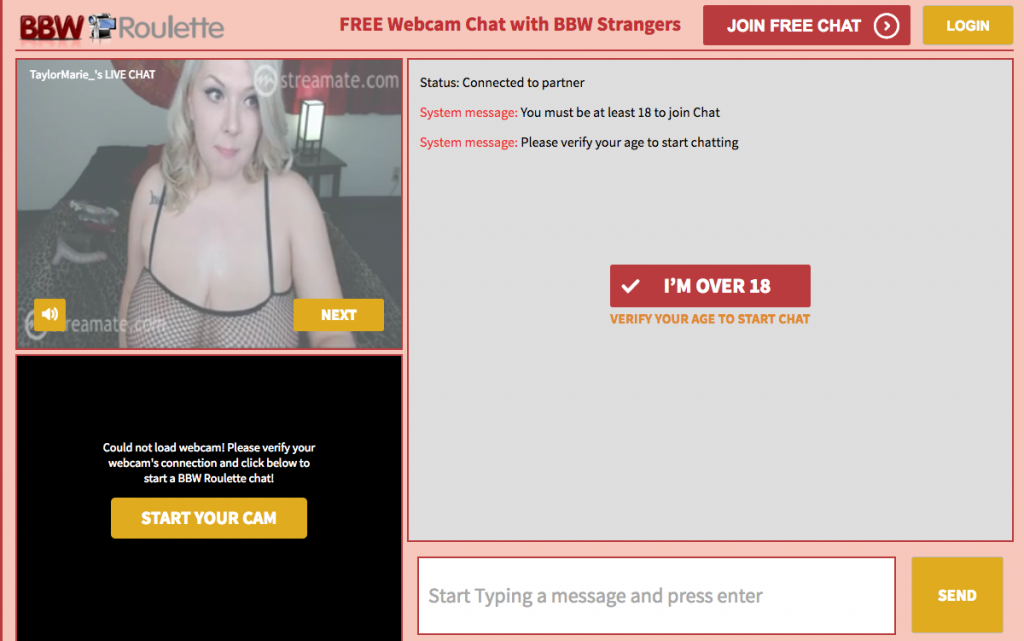 Pandora1313 is a pretty face brunette who teases showing you her natural hangers, but she feels more comfortable in a one-on-one Private chat.
You will find many more BBW Cam Girls, but see them by yourself and go crazy. Bigger is better!