There is no denial that boobs make the world go round; however, can you believe that they could cause Earthquakes? Iranian religious scholar Hojatoleslam Kazem Sedighi certainly believed that women showing off their big breast and other parts of their bodies could cause calamities in our planet. This could sound stupid to most people. In 2010 a female university student wanted to prove all those ideas were just pure bullshit, but… were they?
Purdue University senior Jennifer McCreight,22 as of 2010, decided that the world needed to keep abreast on how wrong religious prude people were with regards to blaming women and sins and their relationship with natural disasters. McCreight decided to promote the BoobQuake. "On Monday, April 26th, I will wear my most cleavage-showing shirt," she wrote. "I encourage other female skeptics to join me and embrace the supposed supernatural power of their breasts. … With the power of our scandalous bodies combined, we should surely produce an earthquake."
Jennifer McCreight, creator of the Boobquake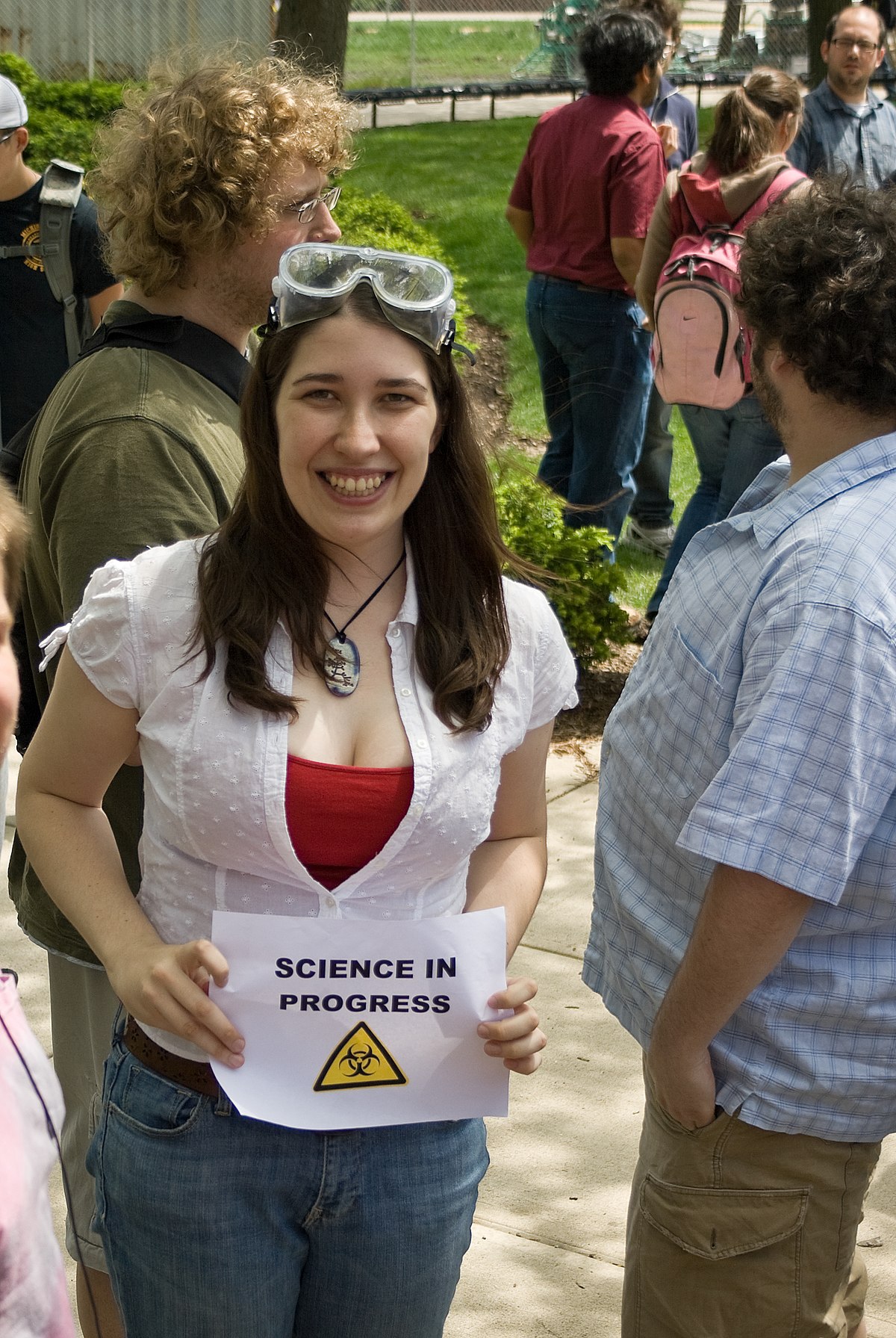 Women with big tits, no tits and everything in between gathered the day of the event to protest and just have an excuse to call for attention instead of focusing on real problems women in Iran really had. Over 100,000 women pledged their support via the incipient Twitter. The media went with it. The Media did not care about the women's rights in Iran, they just needed the sensationalist headlines and videos all over the tv shows and internet to attract viewers. At the end of the day, when there are boobs, people will watch.
The mockery of not only the Iranian scholar, but also of other religions was all fun and games on April 26th, 2010. The night came and the Titilating event was over. People at the event went back home to continue with their lives. Nobody expected that come April 27th they would wake up to the news that a 6.5-magnitude earthquake hit Taiwan. While Taiwan gets hit by Earthquakes, a 6.5 is not a very common one. No fatally injured were reported. The Boobquake AKA Cleavage Day organizers do not believe their event caused the Earthquake and it was a mere coincidence. On the other side of the world Islamic leaders would go to use Boobquake to push fear of God. And finally Taiwan got hit by an Earthquake caused by boobs, despite the fact that Taiwan is not a place where you would find busty women.
Could you imagine if the ones gathered at the event would have been all our top busty models from all times… Armageddon!!
Watch this great video by The Why Files which provides more info on the event.Follow that channel as it provides the best unbiased analysis of some of the conspiracy theories and myths we have heard of for years. Comment BoobsRealm brought you here to help this website…
And join The BoobsRealm Onlyfans to support us.