Let us face the truth – us men are shallow creatures when it comes to judging women. While we do look at traits like personalities and more, that is almost always the secondary (though necessary) reason for attraction. At the end of the day, if a man is not physically attracted to a woman, no number of interesting characteristics about that lady is going to make that man like her. Does that mean that personality does not matter? It does – but it is the icing on the cake. Almost all men have to first be physically attracted to a woman before considering anything else. This is the case for both no strings attached relationships as well as long term dating relationships.
Beauty is in the eyes of the beholders, but men who do not like women who are toned and curvy at the same time are few and far between. Most men like women with nice boobs (though the idea of big or good can differ from culture to culture), and a toned figure. While there may be exceptions to the case, like we said, this is more the norm than anything else. Just like how most women like fit men with muscles, on the flip side, men like curves on them women too. Even men in Asian countries such as Singapore or otherwise, where women are usually less curvy relatively, also like women to have some nice curves.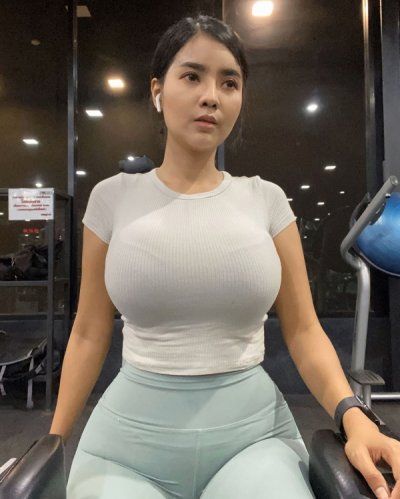 Since ancient times, men are hardwired to like a feminine, hourglass figure in a woman. When a woman has a fit body with nice boobs, and obviously a decent looking face, men easily go gaga over her. Now if you top that off with a sexy and alluring personality, then that woman is just simply perfect. For instance, this is why at the highest ends of escort call girls or escort agencies, the social escorts not only have to look good fit and with nice boobs, but they have to be the full package as well. This is otherwise also known as the girlfriend experience.
Some say that men like women with big boobs because of biological or evolutionary reasons, while others say that we love these curvy women because of what the media impresses on us on what makes a woman hot. The reality is probably a combination of the two, though more would be towards the evolutionary or biological reasons – we men simply are wired to be that way! There is no need for a reason why.