Onlyfans and Instagram, plus piracy have had an impact on the inflow of busty girls for our big boobs fantasies. Are we witnessing the end of an era? Is it the end of big boobs content as we know it?
It is year 2020. We have still some great busty girls that we like and follow. The likes of Tessa Fowler, Sha Rizel, Cheryl Blossom, Gabbie Carter are among the top busty performers we can find in activity today. However, except the pornstars Josephine Jackson, Gabbie Carter and Annabel Redd, the busty girls have been already creating content for years. I am not sure if they will be still around by 2025. We know Katerina Hartlova is in the last couple of years. Hitomi is also fading away, so is Leanne Crow. It is a natural cycle.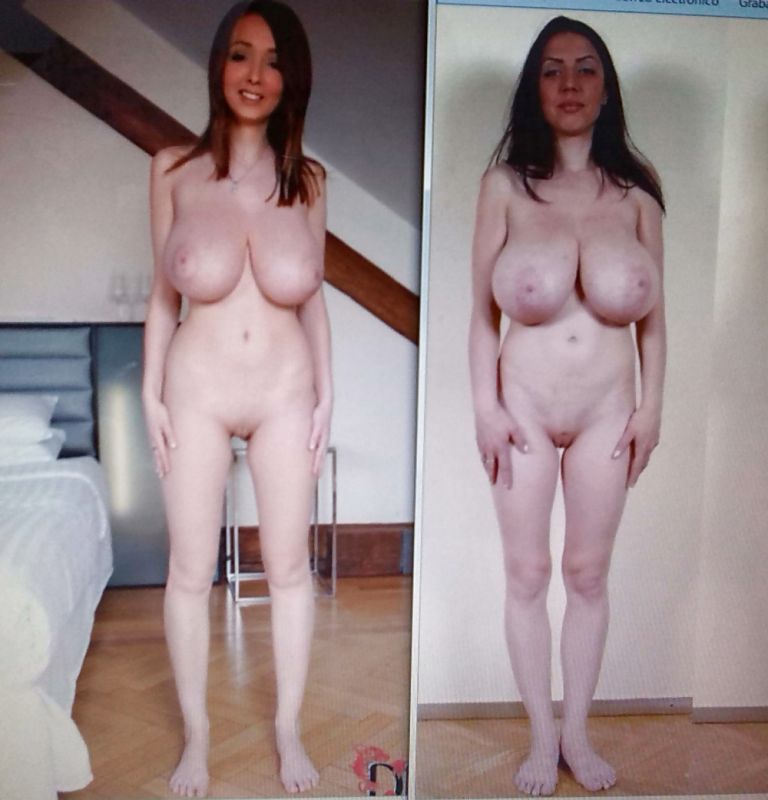 The Golden Age
It was 12 years ago when Karina Hart, Merilyn Sakova, Tanya Song, Milena Velba, Christy Marks, Jenna Doll, Gianna Michaels, Sara Stone, Jana Defi, Wendi White, Manda May, Faith Nelson were dominating the scene. We as fans were salivating about the returns that never happened of the likes of  Yulia Nova, Ala Passtel, Ines Cudna. Marvelous Girls such as Shione Cooper, Terry Nova, Sensual Jane and Angela White were afterthoughts because there were so many amazing girls that it was hard to keep up with all. Simi, Zuzanna, Merry Queen, Katerina Hartlova, Natasha Nice were there too. So many names. So many great legends.  Whether you liked them or not, we had Torbe discovering Eli tetona, Sandra Milka, Cel sucking tits. We had Joanna Bliss and Lana Ivans. It was big boobs heaven. And sites were booking the girls. People were joining the sites. Good ol' times.
Fast forward to 2014. We thought we were going into a new Golden Era again. Lucy Wilde made sure 2014 was an unforgettable year. Nobody has been able to be achieve legendary status in such short amount of time and with lackluster performances. That is how great Lucy Wilde was. Viola Baileys showed up. Cosmid brought 5'1″ Emily Born and her GG naturals. Beth Lily debuting in 2015 and Samanta Lily becoming a model on Pinupfiles. Now only Samanta is shooting content. Beth creates content,, but she discovered the formula which is what is killing the big boobs world as we know it. Onlyfans, simps and free content.
The DIY Paradox
Beth Lily has mastered the art of getting the most out of showing the least. She, as well as other models who happen to not even do topless discovered that fans will pay extra for exclusive photos on DM's. 15 to 35 bucks for a single photo. Whether you like it or not, the formula works for them. dozens of fans pay for that. There you have a couple of hundreds with just one photo.
OF,  Patreon and cashapp allow any single girl to make quick bucks from content. Some girls just need a smartphone and boom. Many fans on this blog will think that men will not pay for "tease" or "topless" they want hardcore sex. Well, guess what. Most of the girls making more money are not even showing their pussies. And when you see a girl is in the top /% of onlyfans you might be talking about 4k and up a month. And again… just getting naked
This girl does well on her OF and does not want to shoot for anybody
Live pics >>>> pic.twitter.com/t0rrN3dVre

— ? (@sp00kytitties) August 23, 2020
The simp effect
Believe it or not, many fans pay money to the onlyfans of the individual girls to be able to talk to them or just be happy they can send her unsolicited dick pics. That makes a big difference. It does not matter if the traditional sites such as PUF, Score, XX-Cel, Cosmid, etc have several girls. These sites have already a fanbase, but the new fans want the personal connection and pay for it.
The Star sindrome
It is unfortunate that many big boobs girls out there who do onlyfans think that all producers are rich and are exploiting them for wanting not to pay them what they think they should get. I have approached several newbies, who have never even been in a shoot with any professional producer, but think they know it all about this business. Most of them think that because they are in the top 1% of onlyfans -which is actually one of the lines they throw at you when introducing themselves- they should be paid $5000 for 1 day of showing their tits. Wow, they are delusional. If that would be the rate they think models make, you would not have certain British glamour model traveling around the world sucking dick of businessmen and lame ass rappers. So when these delusional rookies are told that the standard rate of the shoot is not even 30% of what they think they deserve they go nuts.
I had this no name local girl who is sucking her dicks BF on OF and is selling her video for $50!!! 50 bucks for a video shot with her iphone. I would sell for 50 bucks a video of a first hardcore of Lana Kendrick or any other big name model.
So nowadays, and it happens to almost very producer, when you approach a new girl they will tell you they are exclusive to their onlyfans.  I think that is the reason why poor Scoreland is featuring old and ratchet girls very often. Those girls would not have made it back in the day when the real stars were on that site. So now these fatties and oldies could say they did Scoreland.
Legendary Tanya Song braless walk
Big Boobs Models = All Elite Wrestling
If you are a wrestling fan you know AEW is the new big show on TNT. They try to compete with WWE, but they are basically a glorified indie show with a budget and bad booking. Pathetic act such as Best Friends, two grown-ass flip monkey teenagers calling themselves the best tag team in the world, Kenny Olivier doing weird facials and talking like an idiot and Jon Moxley cosplaying Stone Cold Steve Austing… oh and a guy wrestling with his hands in his pockets. Yeah, that is wrestling nowadays.  Do you think any of those guys or the other unqualified to be called professionals such as Sonny Kiss, Santa, Luchasurs,Nyla Rose or the Dork Order would last 3 seconds or be as believable with the likes of Stone Cold, Undertaker, Kurt Angle, The Rick, etc? Nope. They are Just fans cosplaying wrestler.
Same is happening and will happen more often with our big boobs world. While there are still marvellous girls, there will come a time -sooner rather than later- when Tessa loses her tits and the European girls moves on with their lives and we will be just looking at Instagram girls who will never show their tits because they make money on OF or have enough money so they are sent business class tickets by horny rappers or by a raunchy jewish to nut on their faces so they can make enough money for bags and heels.
I still have some hope, but I do not see our beloved big boobs landscape as promising as it once was. I'm on my quest to discover new girls, but it is hard.
My prediction is that 2022 would be the last year we would enjoy of big busty girls. Who knows, it could also be the last year of BoobsRealm. As you have noticed, while I have been busy, it is hard to get new exciting stuff to promote. Also consider that girls threaten with lawyers for posting their photos.
Still the BoobsRealm Onlyfans will be up and running at least until 2022. I have content and new shoots secured coming. Luckily I will introduce a couple of new girls in early 2021.
And .. more subscribers, more funds for first manhandlings….