It has been a while since I posted these kind of articles. I have shared with you part of my personal experience and what I learned from others as I got into producing content. Today I bring you 5 Issues to be Aware when producing big boobs content.
While all this applies to any kind of porn, Big Boobs is a niche where it is not easy to find models that would be great for the BoobsRealm standards. This means, yours. As you and I are fans of the Golden Age. I have shot with the amazing renowned stars in the big boobs such as Sha Rizel, Katerina, Demmy Blaze, Cara Ruby, Lana Kendrick and also brought in Louise Bordeaux, Hanna Orio and the debuting Katie Savannah and my own masked model Katy P. However, it is not easy to find stunning girls that are willing to do topless nowadays.
I have been fortunate enough to work with Pros. I also loved working with Katie Savannah, who is starting and my own model, friend Katya P. However, it is not easy to deal with girls who do not know how the business works. Tehy have unrealistic expectations or read too much what people who are not in the business says about what they think things are like. Bear with me and give me your thoughts.
5. Bad producers
Onlyfans gave people like me the push to start creating content. However, without wanting to be a prick, I had been in touch with girls and producers long before producing and I have been around for year. However, it also gave #hornyguy1 the idea that he could fuck girls for free making them believe in content trade. The content trade happens, but there is no financial or business benefit to the girl, who basically escorted without even knowing. Some newbies happen to find guys who really start and want to be pros. However, others are not that fortunate and end up getting screwed -literally and figuratively-. This makes them believe everyone wants to rip them off and creates a barrier. In my experience, it is not easy to deal with girls who have been gone through that even though BoobsRealm has been around for years. however, I do understand it as it would look better to have a proper site with content available and not an onlyfans. Luckily Loyalfans solves that issue, as there are previews and has a better look.
My model Katya P wanted to shoot again. Her new BF made TONS of money on Wallstreetbets with AMC and Gamestop. She is in love now LOL. Watch her  videos on the BoobsRealm Onlyfans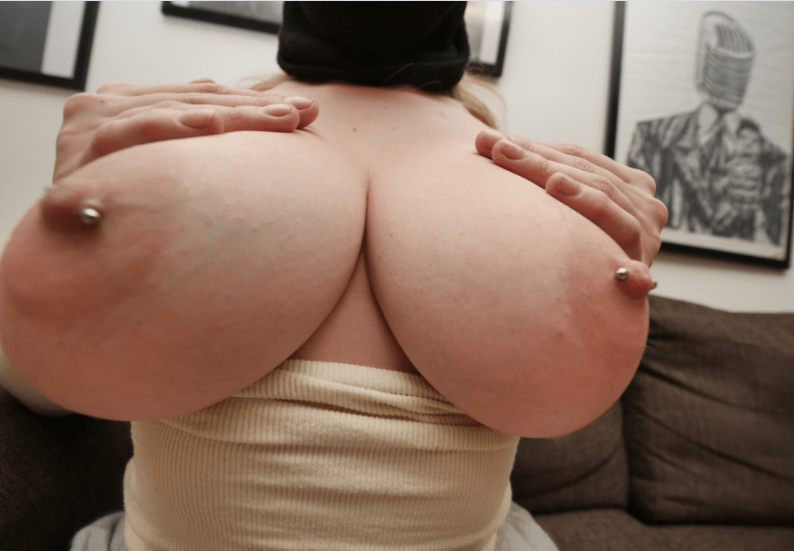 4. Pimps/ twitter promoter that simp/ jealous fans
Three different types of fans, the same result. I will give you my own real experiences.
Pimps: So there is this famous busty model who lets an abusive guy "manage her career". Honestly I said "this" but there are more than one I know who they are. Anyway, the guys try to make the deals and asks for money to producers -so they get their cut-. Obviously this limits the growth of the model and who she will work with.
These are the most dangerous ones. I remember this story. The producer requested me to not give away the name of this fat "model" as she was married to a dangerous guy. The girl asked for a deposit in advance before the shoot. The girl never arrived. The producer complained and requested his $500 deposit. The "manager" who happened to be the husband of this scammer said if he ever requested his money again or go public about it he would get hurt.
The producer told me the story after it happened. I replied to him that I already knew about this girl and how she tried to scam other producer and how she wanted $500 from me for an e-mail interview. Obviously I would not shoot with her because the only reason why that girl was featured in a couple of sites -one very big one- was because there was a lack of quality talent on that site.
Promoters: There is nothing bad with these twitter promo accounts. The issue is that some of the guys believe that the girls owe them sexting or free stuff or even worse, they should be online GFE just for promoting them for free. While that is their own problem, some naïve amateurs believe these nameless twitter accounts are "in the know" and tell them to shoot or not shoot with whoever they think is a good fit. I remember this guy, who thought he knew it all just because he wanked to photos sent this model to this very famous producer. He did not know that producer was the kiss of death and her career plummeted.
Princess996 got a lot of wrong information by crazy a crazy simp who was her white knight and promoter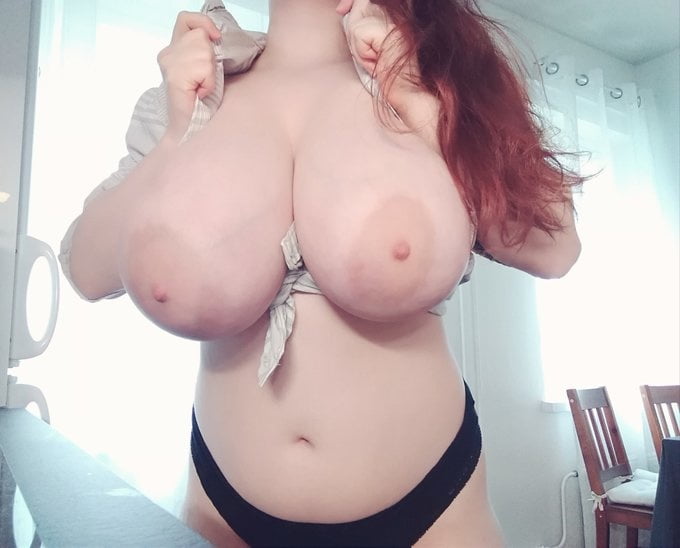 Jealous fans: The worst. the guys that are white knights and  are like the promoters but with less knowledge and say what they think is right to a girl. I remember Skylor Mori told me her fans told her not to do the shoot because they heard stories that all photographers fuck the models.
3. Ghosting/ cold feet/ flaky
This one is often and sadly it just happened to me again this week. A legend who has never shot for anyone agreed to a shoot in late July. We needed to fix the date as I would be traveling 9hours by plane to shoot with her. I was going to shoot a retired pornstar who was doing a comeback just for Boobsrealm too, as I am friends with, and another up and coming star too. anyway, the girl has ghosted me. this girl already ghosted a big company may years ago. At least she decided to ghost me before I bought my plane ticket. Sadly I will have to cancel the whole trip… see #1 for why I cancel the other girl.
2. Onlyfans fake sense of stardom
While every deal is an individual deal, there are going rates or range rates for shoots. Unless you shoot for Nadine Jansen and get paid 3 times more because he wants to run everyone else out of business, there are standard rates.  Unfortunately, the girls that debuted in the Onlyfans era and made 5 figures a month from home think that everyone must be a millionaire. So they ask for ridiculous amounts of money for topless and even higher rates for a titfuck.
Bringing a friend/boyfriend to the shoot
Jenna Doll told me once that she brought her BF to a shoot. She barely took facials, but in that day the BF decided to be a cuck and watch while her busty significant other got pounded and jizzed all over her face. The male talent was making out with her. She did not like it. The BF did not like it. I do not know about the male talent, but I do think it is uncomfortable to have somebody staring at how you look, grab or fuck his girlfriend tits for many hours.
I also can tell you from personal experience. I did have a couple of girls bringing boyfriends to the shoots. I understand it, but it is not the best situation. There was no problem with the guys; however, it does not help the flow.
When it is a half day shoot it is not much. I even had the Bfs help me set up some stuff. I cannot complain about the guys. All were nice. However when it is a full day, having a person waiting doing nothing for 6,7,8 hours is not comfortable. Also the girl knows that and wants to leave, which rushes the shoot. Remember that the success of a shoot not only depends on the beauty of the model or the skill of the photographer, but in the chemistry while creating content.
Girls talk too much. Yes I had a shoot planned with this up and coming star. She wanted to bring her to the shoot. originally to shoot. I was not against it; however, I do not have unlimited money and shooting big boobs girl #12434 takes away money from shooting Luna Amor, Mia Magic or even adding offers for a first manhandling. So take in consideration #1 and add a girl in her early 20's planning her weekend. The girl has to check on her friend every now and then and again cuts the flow of the shoot.
I asked around how others deal with that. I was told that it is disrespectful when models bring someone else to the shoot. And when that has happened they block the model. I asked some other models their opinions and they did not see the point when it is someone that has references.
If you were to shoot content which one of these situations would bother you the most?
I am proud of having shot with not only the best busty models in the niche, but also great humans.
I always will try to shoot with the models twice.. unless they are retired – Lana Blanc, whose only BJ is available for PPV on the Boobsrealm Onlyfans, Cara Ruby and Maria Body.