Abigail Ratchford has been around for several years and her fame doesn't
seem to stagnate anytime soon. Her curveous body gains a lot of attention.
We would like to dedicate this entire article to Abigail's nude big tits.
Her cleavage is a subject of many rumors and interest. This gorgeous model
started modeling career in 2013 and she was featured in many magazines like
Esquire, Maxim or Playboy and TV shows. She will definitely catch your
attention when you look at some photos. You will probably discover that you
already know her because her naked photos are widely spreaded around the
net. Most photoshoots are within bikini and swimsuit niche since Abigail is
primarily swimsuit and lingerie model. After reading about Abigail Ratchford
naked big boobs at Wiki Nudity We can assume that this girl is aspiring going
from model exposing nudity to actress. Her boobs are definitely something
that will help her out on this path. Let's have a look at some of the best
pictures we could find for you.
She never reveals her whole tits. Abigail wants to wake up our
imagination. Many erotic models do that. Not only they don't want to get
nude in public, they just want to keep their secret. It's known fact that
people like what they either cannot have or what is surrounded by mystery.
Ratchford's huge boobs are mysterious as fuck! These boobs were created to
be seen and appraised. Check other pictures to see her cleavage from more
angles.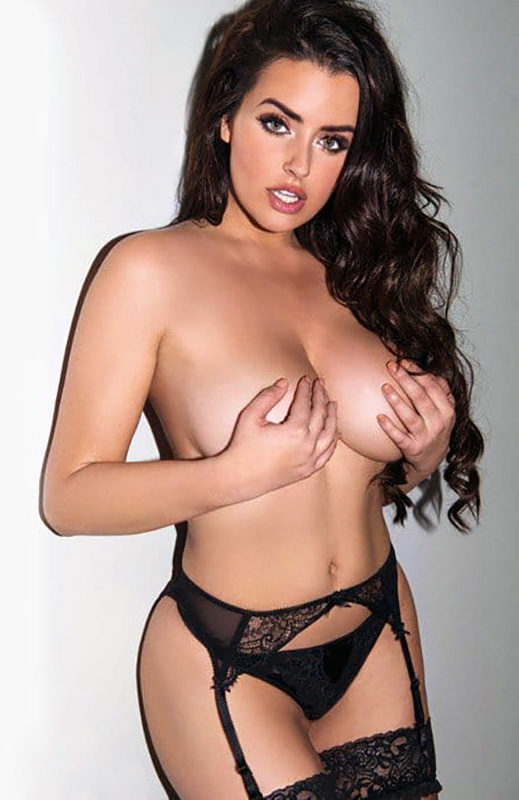 This is almost xxx photo. Abigail poses in black lingerie and stockings.
She holds her big breasts with hands covering nipples. Just focus on her
left boob. It's so round and soft looking. Abigail holds it with such grace.
It's not the only Ratchford's advantage. When you follow her back line you
can see the nice round area at her bottom. Many models work hard to maintain
perfect body and round ass. Booties are trending like crazy now!
But after all the main part of this article is to show you Abigail
Ratchford big boobs. These titties are something to write about. We won't
write songs, but we will write a lot just about the size and everything else
that is amazing about it. Abigail is a world-class model that does
photoshoots all around the world. Most bikini models are usually
photographed on the beach. Here you can see all her body in its true beauty.
It's not all about Ratchford's boobs. Her ass is also great article of
our interest. The only flaw is that there isn't many pictures that would
focus her butt. We have picked this photo to show you curves of Abigail's
body. She doesn't only have big tits, but also pretty nice booty. Her
gorgeous body is ready to get wet in the pool!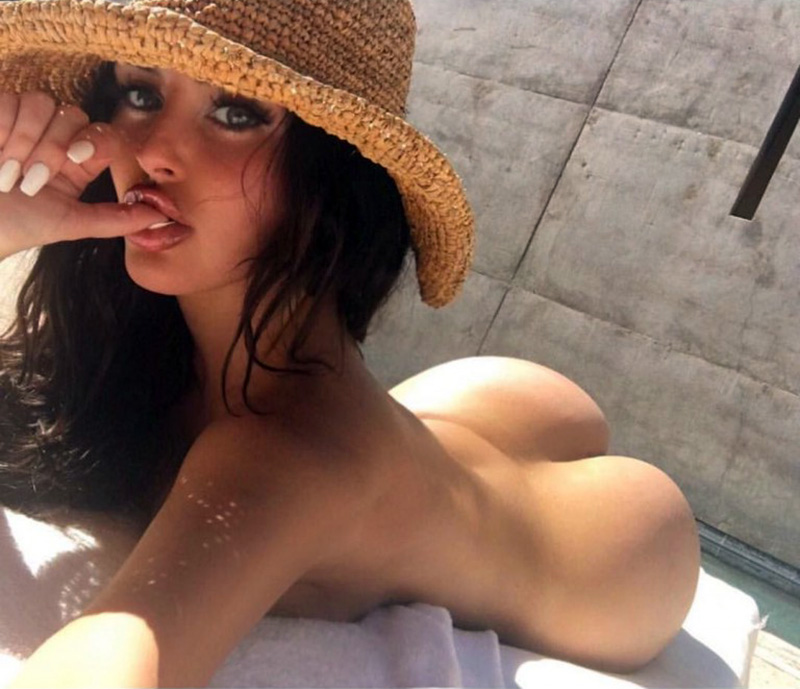 This is the most sexual photo we found! Ratchford looks like a pornstar.
She sticks finger in her mouth and lick it with tongue and her soft red
lips. Image something instead of that finger! We were absolutely shocked
that picture like that was published on her official Instagram. Well, better
for us, right? Her body is all nude here. Abigail is just getting some tan.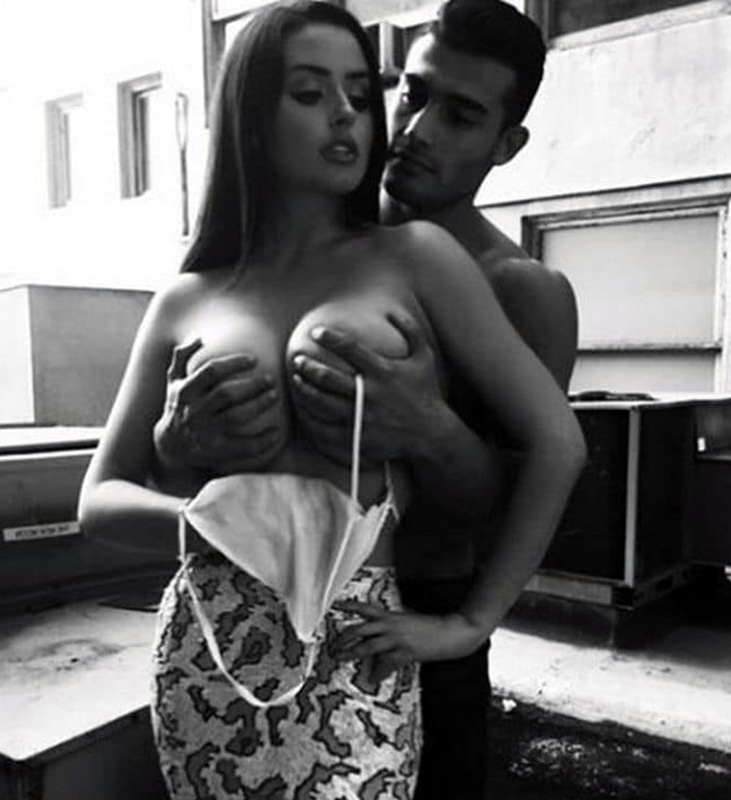 To warm you up we add photo with a model who grabs and holds Abigail's
huge tits. He can feel how soft, warm and big these breasts are. I say that
we envy this guy a lot. Needless to say that it's awesome to even found such
pic where you can watch such scene. I hope you like this female model as
much as we do. She's not into porn, but her galleries contain very explicit
photos that really took your attention. You can visit www.wikinudity.com
(http://www.wikinudity.com/) for more info about Abigail Ratchford, her
biography and more importantly semi-nude gallery.