Welcome back again!  I won't be able to catch up with everything that happened while I was away, but I'm trying to get you the best exclusive stuff… You may have already seen it on the Amanda Love and Beth Lily posts and now here.. and get ready for more!
The gorgeous Alice Brookes did a Snapchat Take Over on Friday on the BoobsRealm account. Alice promoted her new official site AliceBrookes.com where he shares her jaw-dropping body. Alice is really cute and one of my all time favorites. She may not have mosnter juggs, but overall she is one of the most perfect girls I have ever seen.  If you are not following BoobsRealm on Snapchat, you are missing out. Alice will be back soon. Below Alice Brookes Snapchat story.
I am trying to get Codi Vore, Cara Ruby, Alice Brookes again, ThatSubieGirl and other girls you will be pleased to meet!
Many of you have been wondering what's up with Sha Rizel. Nadine-d.de posted photos of Sha Rizel sweet pregnancy. I know that Sha Rizel has been active. What I don't know is if these photos correspond to her 2015 pregnancy or this means she is expecting her second child. .. Yeah 2015… You know that I know a lot of stuff, but I am not allowed to put it online. So I guess that now that these photos are online, you may read between the lines why hardcore was never an option for Sha Rizel. Check out how great her body looks. She is also the girl on the featured photo of this post.
Another girl featured many many times on Nadine's site is Hitomi Tanaka. The busty japanese legend went full nude again, but without showing her kitty.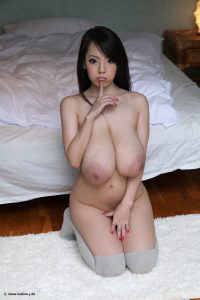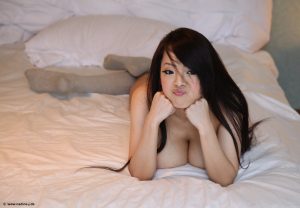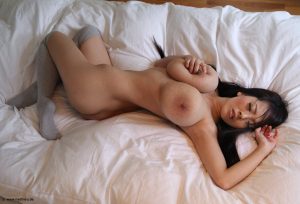 The featured website of the day is WeHatePorn.com. It is not an anti-porn site, but WeHatePorn is a great site that promotes nudirty and tease. It has been around for many years and has always been updated to please the fans who look for beautiful girls sharing their bodies without any cock or dildo interference. Below a sample photo of UGotItFlauntit which is a premium site promoted by them.
Last but not least take some time to listen to  Porn and Coffee Podcast featuring Angela White. The Porn and Coffee Podcast is brought by Ynot and PlugRush. Porn and Coffee is a podcast oriented to people involved in the Adult Industry and not so much to the fans. The interviewees are people more involved in the payment processing, marketing, website creation. These individuals are well-known in the adult industry, but may be virtual unknowns to the fans. Angela White was interviewed by Thomas and Jay Kopita as she is one of the few talent who has gone into an entrepreneurial role. Enjoy the interview.
Note: Porn and Coffee has also interviewed Steven from Lightspeed Media (does Tawnee Stone and Jordan Capri ring a bell).
Note 2: If you just wanna watch Angela White doing porn… just visit AngelaWhite.com