Busty Alyssa Weiber from FTV debuted for Zishy. The busty debutant gets flirty for Zach. Kia Logan and her big knockers debut for Cosmid. The Wall Street Pornstar Veronica Vain retires to pursue a career as a gamer.
Remember Alyssa from FTVgirls ? The cute busty model debuted on Zishy as Alyssa Weiber. I have to say that I may have been the one that hooked them up back in January. Alyssa shows off her amazing body, gets wet and then gets naked on the bed. I was told that Alyssa is a very shy girl. You can tell that by how she poses. However, it looks really hot. You feel a bit bad, but that is actually good. We will see more Alyssa Weiber soon. Last time I checked she was not interested in hardcore, but many things may have changed in the past few months.
Now it is time ti meet Kia Logan. The busty cutie from the UK debuts on the website. She may not be a spinner, but she has some nice curves and large boobs that I want to see. I wanted to let you know about Kia before somebody else, so here you have a preview.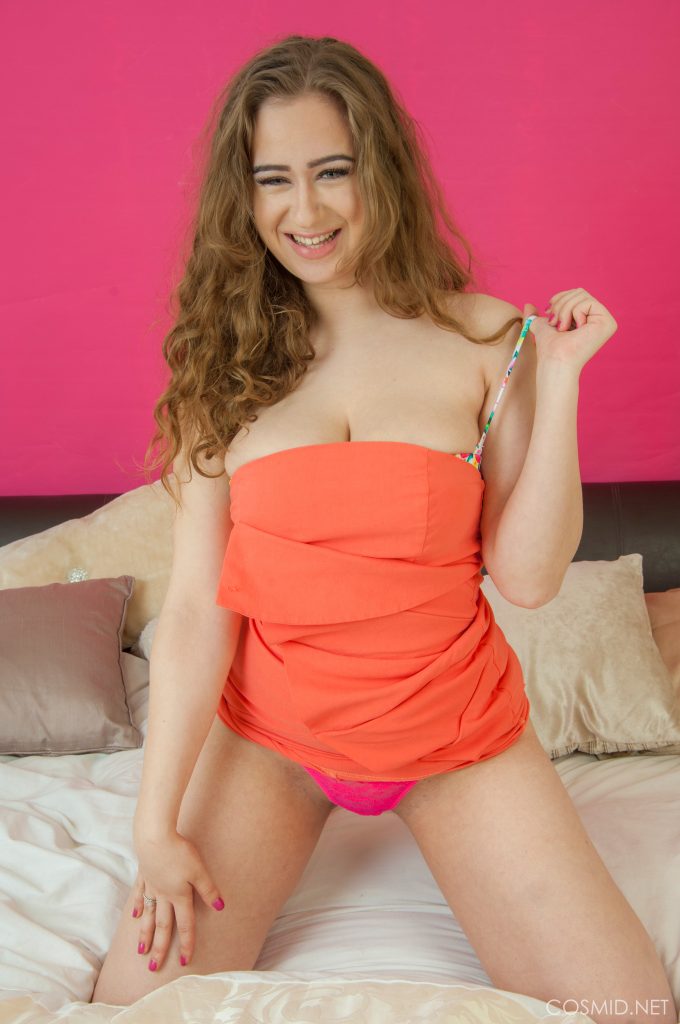 Veronica Vain claim to fame happened when she was outed by fellow Wall Street colleages. Veronica Vain, real name Paige Jennings became famous for being a hot Wall Street prospect who turned down Wall Street money to bend over and get a dick on camera. However, Veronica Vain was the flavor of a month for a while. As many already know, most pornstars do not get six-figures, let alone get millionaires nowadays. Veronica Vain decided to give up on her porn career and focuses on playing video games.
Probably the busty redhead read my post about how many cam girls were getting more money on Twitch being fully-clothed than masturbating on a cam site and this made a bulb go on in her head.  Watch her youtube video and subscribe to her channel.
I know, I know.. how come I won't post Veronica aka Paige boobs on the site!!! She is the girl on the featured image, but as you want more… Here you have folks!