Australian pornstar and living legend Angela White has won Miss Boobs Realm 2017. This is an historic win as Angela is the first pornstar to ever win the yearly contest.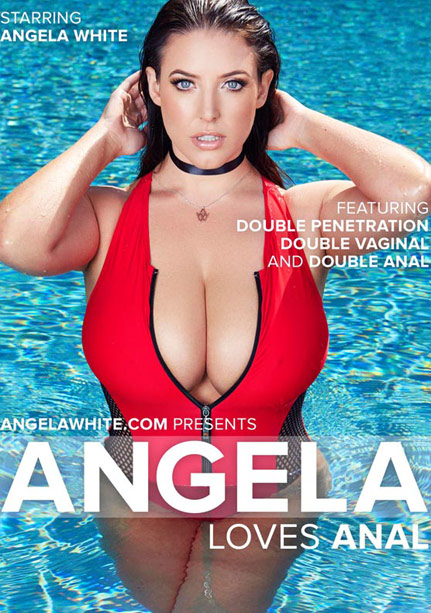 Year 2017 was memorable for Angela White. She won 14 AVN awards and 11 Xbiz awards. However, Angela White also becomes Miss Boobs Realm 2017. This win is not only a proof of her beauty and her perfect big breast. This is also a way to recognize her hard work in the previous year.
Winning the contest was not easy. Miss Boobs Realm 2015 Samanta Lily was very close behind. Only 30 votes advantage gave Angela the fans voting. Winning the fans poll gave Angela 2 votes.
This is the second year the Committee participates in the voting. It is to assure there is no fan abuse and also have impartial voting. The Committee's overall result has not impacted fans voting in any of the years it has been a part of the contest.
The fans voting result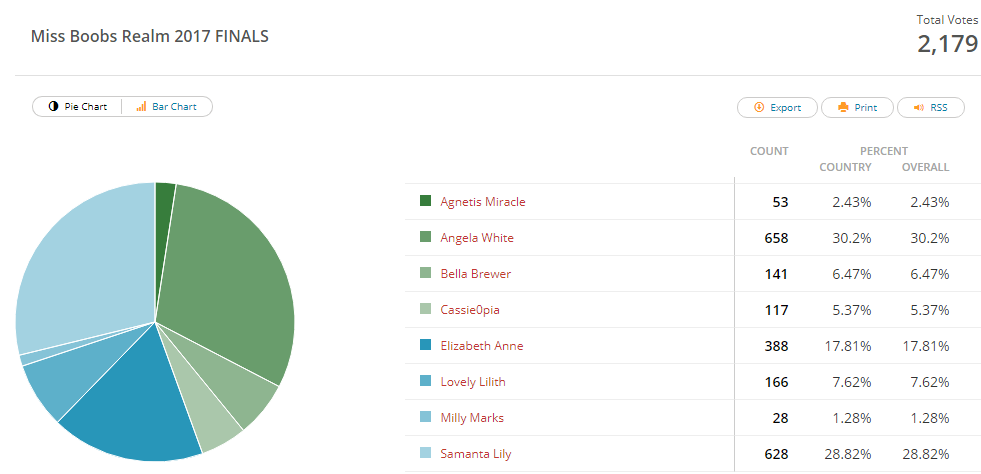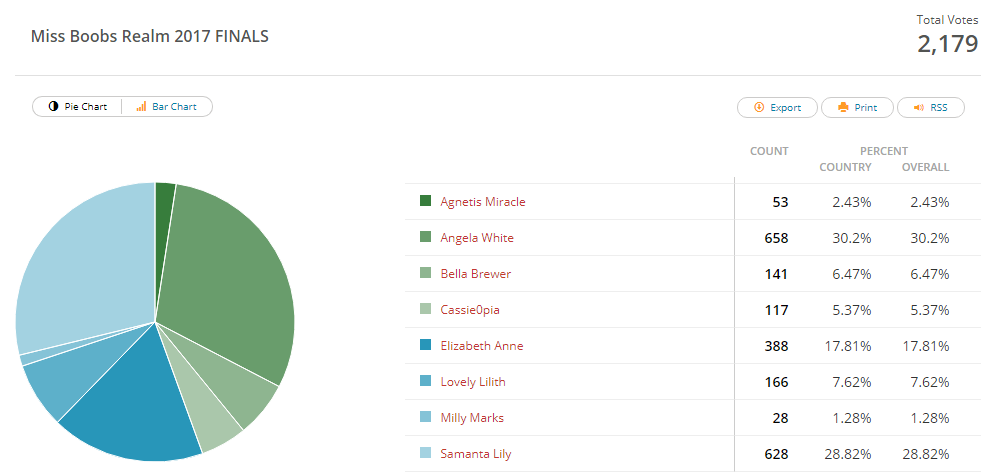 The Committee members also deposited their votes: 1 for Milly Marks, 1 for Elizabeth Anne, 1 for Angela White. I was part of the Committee and gave a draw to Angela and Samanta Lily. The overall voting gave 3.5 votes for Angela, 1.5 for Samanta Lily, 1 for Elizabeth Anne and 1 for Milly Marks.
As of this writing, Angela is on set shooting a few scenes that will be released in the coming months. Angela has won USD100 and an exclusive BoobsRealm.com t-shirt.
Angela started her career as a solo model for Scoreland in 2003. It has been a long way since the then 18-years-old curvy model evolved from one gorgeous promising busty star who everybody wanted to see goo hardcore into the legendary pornstar and overall greatest porn performer of all time. There is no denying that Angela White know how to keep her brand on top.
I remember the day her first boy/girl was uploaded on Scoreland. Everybody was waiting for it. I made US$300 in commissions in less than 1 hour as everybody wanted to join to watch Angela's first hardcore ever.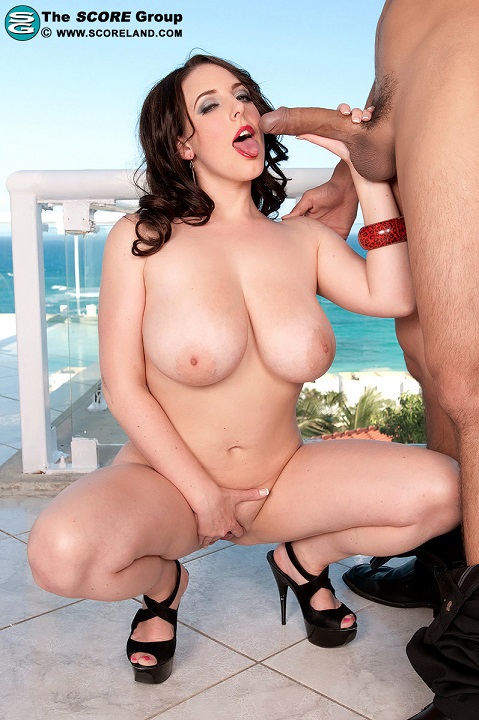 Fast forward to 2018. Angela White has done it all – but she will always find a way to surprise us and excel our expectations-. Angela has done DP, blow bang, kinky stuff, you name it.
Note: Read my 2013 interview with Angela White.
All hail our Queen.  Angela White is Miss Boobs Realm 2017. Well deserved. She won over other great performers. Today is a day to celebrate Angela's career and her Miss Boobs Realm 2017 win.
There are no enough words to describe the amazing career Angela White has had. But you do not need words. You need Angela White videos… like the one below where she takes Mandingo.
Previous winners:
2010: Merilyn Sakova
2013 and 2014: Antonella Kahllo
2015: Samanta Lily
2016: Tessa Fowler
Other winners: Cam Girl (2016): Asiri Stone, Legend: Ala Passtel.