Angie Faith updates. Angie returns to MrLuckyPOV, while the lucky dude releases her first video. Angie puts her tits in competition with those of Aria Six. And by six degrees of separation, Louise Bordeaux gets fucked by MrLuckyPOV.
Angie Faith is the girl of 2023 if we talk about big boobs porn. As a predicted in October 2022, we have the new Gabbie Carter. Now, do not get me wrong, Ange Faith is great, but is there anyone else in porn big boobs porn that is remotely relevant aside from her?
Angie is back on Mr Lucky POV. Angie also released her first IR with a guy named Nick Marx. I watched the video.  I still think that the cucks who love girls taking BBC will be happy, but I am still baffled by the fact that girls now fuck guys for free just so they could get a sub par quality video shot with an iphone. Back in the day, girls got fucked and get paid. Let's remember that Lilith Jane was bound to be the best girl in 2022, but it seems her video with BBC ROme Major turned off some fans after she licked the guys ass and the male pornstar featured Lilith as just another girl instead of focusing on her big breast and pretty face. It was like the video was to get himself over and not her. Back to Angie Faith, while she is definitively the go-to girl for Big Boobs Porn in 2023, I find Makayla Melons, Miss Meringue or even Mady Gio making more engaging content. This is my opinion.
Keeping up with MrLucky POV, the guy just shot Angie Faith along with Canadian Aria Six. Aria has grown her popularity after touring the US and fucking all BBC under the sun. Now she gets more exposure by working with Angie.  Aria's tits are bigger, but Angie's cute face is the remarkable asset in the frame.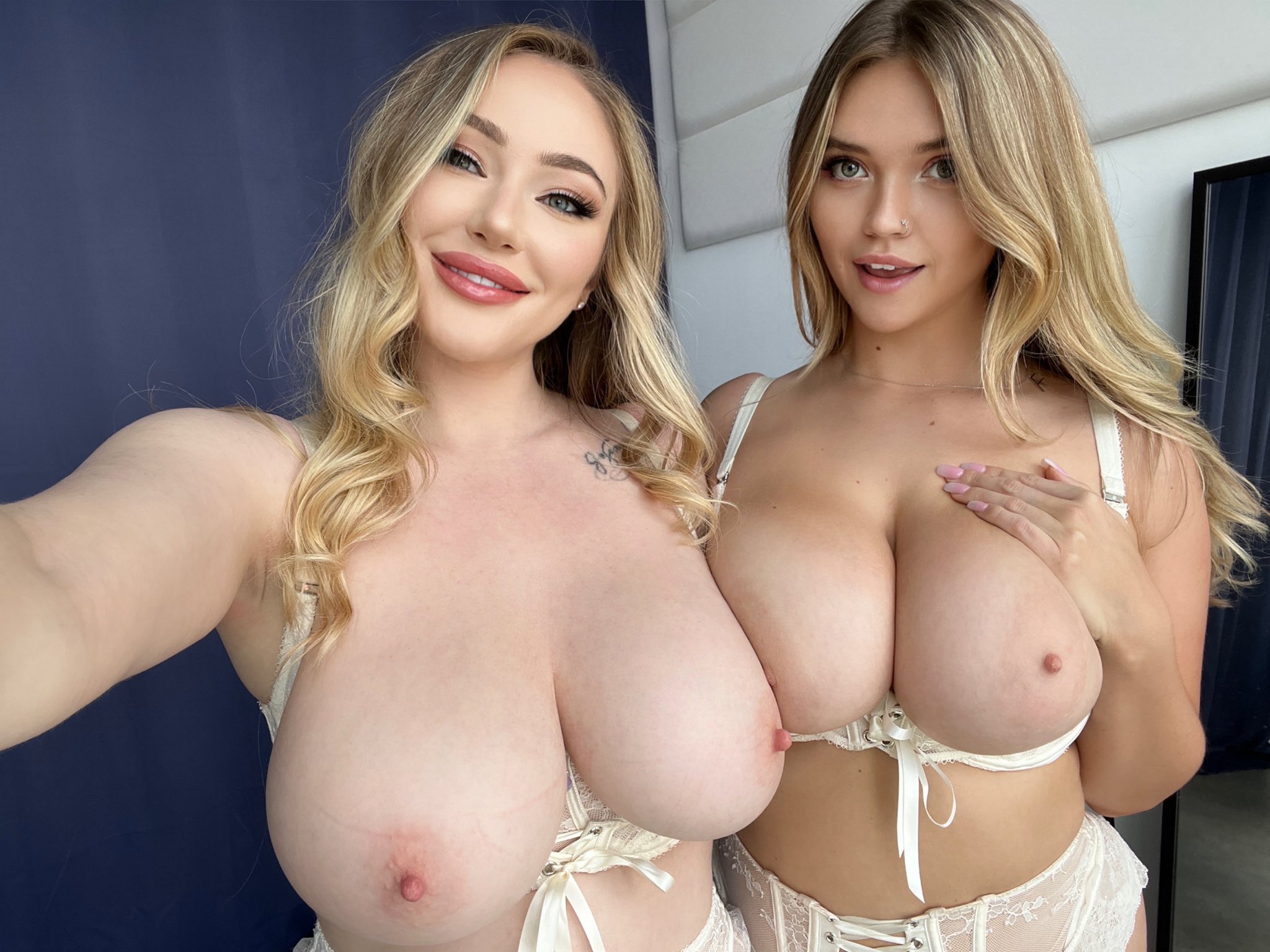 Aria introduced Louise Bordeaux to MrLuckyPOV and other guys she shot with. Louise went from News Anchor on NakedNews to full fledged-pornstar.
Louise Bordeaux had some videos on BoobsRealm.
Louise Bordeaux on MrLuckyPOV -released on her OF and soon on MrLucky.