Finally Angie Faith made it to the big leagues. Brazzers has posted Angie's first video for the Mindgeek-owned site. Angie Faith may become the top busty girl of the year in mainstream porn. Also a teaser of a surprise with Demmy Blaze on the BoobsRealm Onlyfans.
Popularity of Angie Faith may skyrocket. Brazzers announced her debut as a huge long-awaited pro porn debut. Below the introductory text on the top porn site. Nothing short of hyped "Fresh-faced pornstar sensation Angie Faith is a star in the making. With humongous, triple-D assets, stunning green eyes, and a cute, sparkling personality, the blonde-haired babe has garnered a significant number of fans worldwide through her work as a camgirl, and she was even nominated for the Emerging Cam Star (Model's Choice) award. Angie carries around a pair of big, natural titties that are perfect for wrapping around a cock and jerking it off, and she says she's happier when her boobies are out! As well as camming, Angie loves cooking and doing yoga in her spare time. The bold and beautiful nymph also isn't afraid to try new things, and that doesn't only apply to her sex life; Angie recently took part in a tandem skydive, which she documented for her fans to watch, during which she offered tips on how to enjoy having sex with your partner for the first time. If you fancy seeing Angie reach new heights in her porn career, then be sure to check out the pretty, adventurous hottie in the scenes down below!"
Now Angie might have earned bonus brownie points for many fans as she makes pro porn. Her main counterparts are Laurine, Makayla Melons, Yonia and Mady Gio for the Miss BoobsRealm 2023 title.
I do not promote Brazzers, so I take advantage to plug the new update on the BoobsRealm Onlyfans.. on PPV… an explanatory post comes on Friday.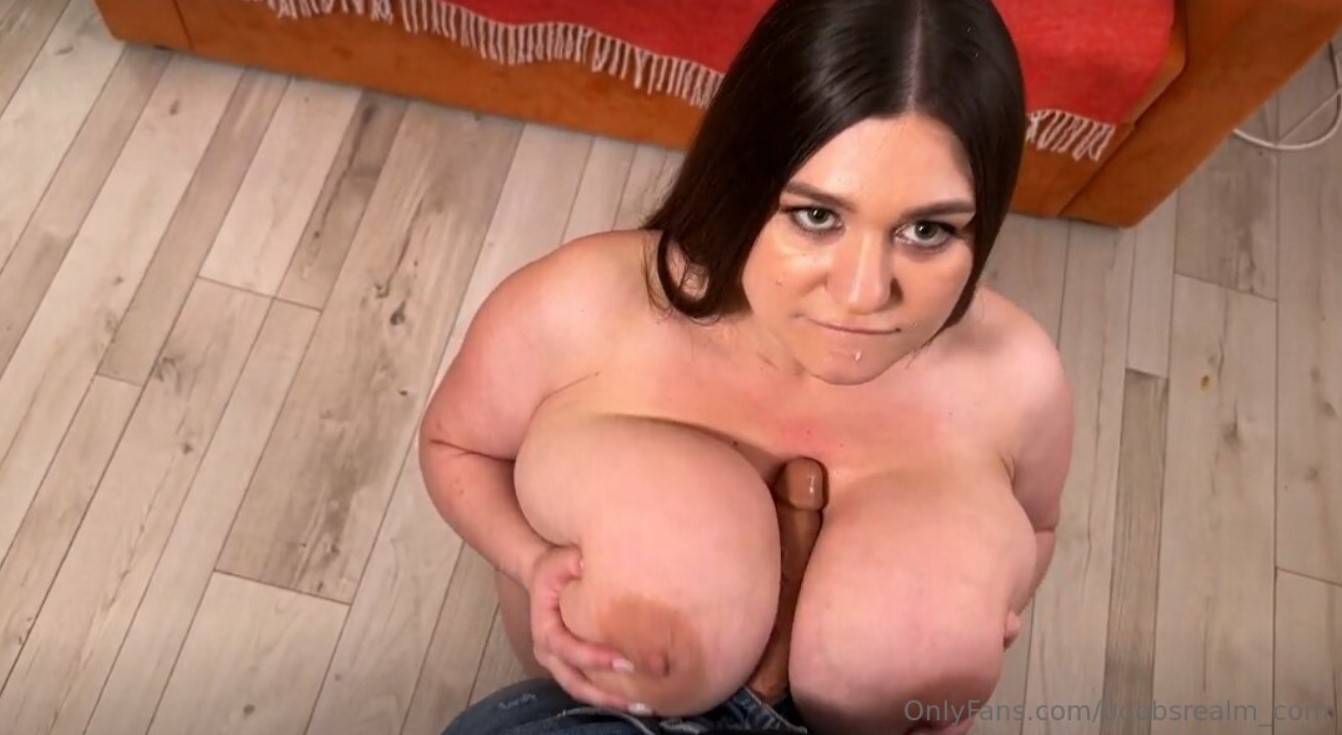 Now Back to Angie Faith