Pornfidelity released a video of Ryan Madison fucking hard busty Anna Blaze giving her creampies inside her tight pussy.
Many of you missed Anna Blaze. While this scene was shot last year, here is a new scene for you featuring the busty now-retired pornstar. The scene was shot in 5K. Ryan Madison fucks Anna Blaze hard. She likes it and gets extremely wet.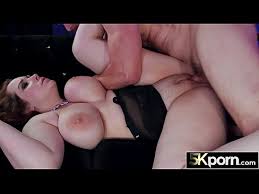 For those wondering about Anna Blaze, she is in San Francisco and is focused on creating music and art. She is also getting surgery soon. She has lost weight but we do not know how her big ol' titties are. Back in 2016 when she was less chubby her tits were still huge. We wish Anna the best in her upcoming surgery and her future endeavors.
Back to the scene, watch the probably last scene of Anna Blaze. Will she be back.. probably but I am sure not until mid 2021 at least.