Meet the young and bosomy Lexyyliciousss. A hot busty girl who is breaking hearts and hands on Instagram. What a natural beauty. After this post you will be in love with her.
Famous Minijello post was a success. Everybody went crazy about her. Even model agency owners. Today I bring you another gem who is becoming very popular on instagram. She is Lexyyliciousss. Boobsrealm.com ot in touch with her. She confirmed she has natural big breast which as of now are 32i. She is only 5'0 and weights 140lbs.
Yes, really huge! and she is overall fine.We love them. She also told me that she is only 19 years old, loves yoga and is somewhere in California. She is currently in college, so she splits her time between papers, homework and being sexy for the world to enjoy her unreal beauty.
What a hot babe!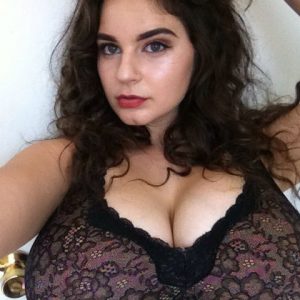 Lexyyliciousss also goes by the name Alextits. So I think she has embraced the fact that her boobs are miracles from heaven. Today I share with you some photos of this busty brunette. I really hope you enjoy it. You can follow her on IG @lexyyliciousss, but please be respectful. This post is to admire this girl not to cause any harm to her or any other IG girl. If fans behave in an inappropriate way girls would either shut down their accounts or be against being featured on the blog. Thanks.
These are the most popular photos. Lexy recently went blonde, but I think she is a brunette again.