The first Episode was posted over 2 months ago… so I guess it is time to share a new installment of the Big Boobs Questions you need answers of. For the Episode 1 go here. I hope you enjoy this post and I answer some of your questions or make you think of something that never crossed your mind.
Why Big Boobs Model/pornstars not considered the top pornstar/models in Mainstream porn?
As you may know the only busty girl that has became a main name in porn is Angela White. Everybody knows who she is. Prior to this Mia Kahlifa and her big tits became the face of porn and still is despite being retied for years. Girls such as Lucie Wilde, Viola Baileys, Sensual Jane, Katerina Hartlova are, believe it or not, virtual unknowns to those who run the porn world. I mentioned it in the past. I introduced Lucie Wilde -her pictures- to people from MindGeek -Brazzers, etc- and RabbitReviews and a marketing company I worked for who had no idea who she was and never heard of her.
Busty Americans as Codi Vore, Milly Marks orTessa Fowler are notthat famous as Gianna Michaels or Sara Stone were because agencies such as LA Direct Models and Spiegler run the business. Asany other entertainment business, you could have the biggest stars doing indy films or working for European companies, but if they are not part of the "kliq" they won't ever get the recognition they deserve. That is why sites like this exist, which are specialized for Big boobs lovers. The sites and blogs search for girls from all over the internet to share with us. Big Boobs is considered a niche.
 I have a big boobs friend/ girlfriend/ wife. Can she become a rich working for A or B big boobs site?
Nope. Sorry to be that honest. Piracy does not allow almost anyone to be rich in porn. Let alone big boobs porn.The only successful people are guys like Greg Lansky who runs Vixen, Blacked and Tushy who got the backing from somewhere and has the team to take down any illegal upload.
If you have a friend/girlfriend/wife tell her that she should first learn the tricks of social media then make a name independently. Once fans are very interested in her and companies have made the regular offers start showing interested in other sites. Why not early? because if she is successful on her own she will not get offered standard deals or get paid few thousands to do hardcore. She already would have a name and would have leverage to ask for the right price. A perfect example of this is Lovely Lilith who has never shot anything for a major site and is very comfortable rejecting thousands of dollars offers.
?NEW VID? Stay in during the cold holidays and warm up with mommy in my new super taboo video "Baby, it's Cold Outside!" Get it HERE: https://t.co/yRG5H8sTyr pic.twitter.com/1tmgwVh9jE

— Lovely Lilith (@LovelyLilith00) November 20, 2018
Someone who used the sites to become famous and then built her own empire is Samanta Lily who had a decent following on cam but became more famous after posing for Pinupfiles, Yesboobs and Scoreland. She went on to win Miss Boobs realm 2015 and now is doing well shooting her own site and shooting other models.
Have a great weekend my loves ? pic.twitter.com/HIf5AMtLYu

— Samanta Lily (@Sexy_Lovely_Sam) November 30, 2018
Were Merilyn Sakova and Faith Nelson uncomfortable when Cel sucked their tits?
I will not give any specifics because it is none of our businesses to talk in detail, but just for the record I have been / was in touch with Cel, Merilyn and Faith. Everything that happened in the videos -as it happens in 99% of all videos we watch and even in "castings" are planned beforehand. Rumors about models saying x.y.z happen to either be created by fans who do not want to take the models down from the pedestal where they are pure and would "only fuck you" or deny certain things because it looks go for them in order to not lose fans.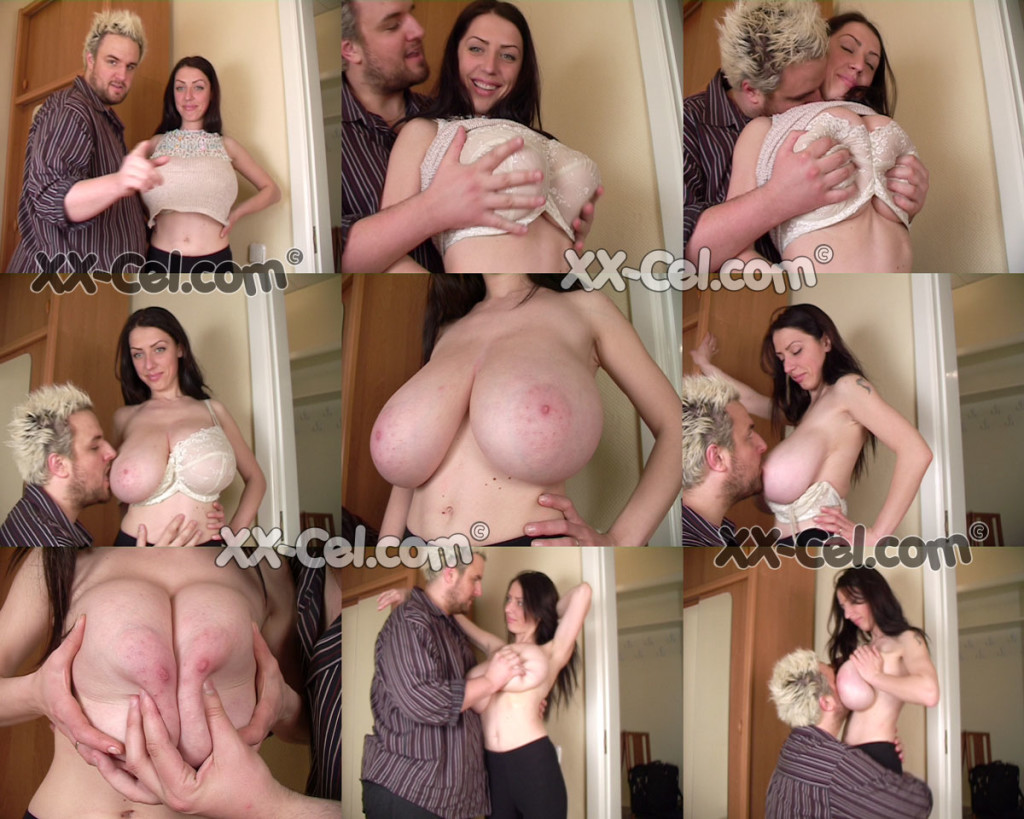 Being only a few big boobs sites out there, why we do not see certain busty girls in certain sites?
Unfortunately the adult business is like any other business. Most of us would love to run Boobs sites so we could be close to those big juggs and maybe fuck them off camera. right? well, many of the producers, photographers who actually run sites thought the same. So girls know who is reliable and who is not. I am not saying anything but…
Wonder why some topless models stopped posing for certain big boobs years ago site that is now own by another hardcore site? Do you know why girls such as Sha Rizel or Valory Irene never made it to that site? Yes… they did not want to get offered stuff and get a guys cock in their pussies.
In reality the porn community producers are mostly not friends with each others. Once a guy fucks the girl the other guy liked, then they start talking trash about said guy and spread stories so other girls that work for the guy are not gonna show up on the other guy's site.
Why certain girls are not in other certain sites? because the girls are friends of somebody the producer does not like, so the girl is disliked by association. Childish? Well, that is how some  -not all- grown men act because they want to keep their big boobs toys.
https://t.co/FZrUPWuF0d????new photo shoot and video on my patreon ???? pic.twitter.com/0mKmzikxrR

— Sha Rizel (@ShaRize13429193) November 29, 2018

Why are some OnlyFans overpriced? How would those guys make money with just a few sales?
Please do not put all girls that overprice their content in this bag, but I am gonna tell you something nobody else would.  As conspiracy theorist would say… Just Follow the money.
Some models who overprice their Onlyfans are delusional or are just happy with certain level of income. however, others overprice it so they get just very few recurrent customers. While the girl is not making much money, she knows this guy will pay whatever she wants for content… what happens next? A certain level of trust is created… The OnlyFans become OnlyFucks and models throw an even higher amount for a "Meet and Greet" which is an actual "Suck and Fuck". The fan will fuck his favorite model for a big money. He will never reveal that to anybody because "he thinks he is special for the model" and everybody ends up with a smile on their faces..and some cum. At the end of the day, the girls will make their money and the real OnlyFans that put up with money and time -because it takes many months to gain trust- will get to fulfil a fantasy even tho they might end up with a very bad financial situation.
What happened to Milena Velba?
Milena got divorced. She is a guest model on Nadine's site. The problem seems to be that MIlena had some loyal customers on her site. however, the site was not exactly a gold mine so she moved on with her life.
Why did you start Miss Boobs Realm?
It originally started in 2010. I did it originally because I wanted to know who was the busty girl fans liked the most and also I was interested in creating buzz about BoobsRealm.com. The rightful winner was Merilyn Sakova. In 2013 the contest returned. Antonella Kahllo won leaving newcomer Sha Rizel in second place and in 2014 she beat Lucie Wilde by one vote. While I would not like to take away anything from her two wins, at that time the contest allowed fan-voting every day. I did not realize there were fans who were going to vote every single day. In 2016 the Committee was implemented and voting was only allowed once a week.
While the contest still could be better, it helps promote some models, it entertains fans and it also helps celebrate big boobs in porn and modeling. Girls are interested in the contest.
For many The People's Champion
One highlight was when in 2015 when the contest was taking place  Playboy magazine did and article about Beth Lily and mention -by mistake- that Beth had won Miss Boobs Realm 2015. While it was not accurate, it was still a milestone that the contest was mentioned in Playboy.
Note: You have one week more to vote on the 12 Groups of Miss Boobs Realm 2018.
Would you see BoobsRealm.com shooting content and hiring models?
I would love to do that. However, I have a full-time job and I have a decent revenue there. I do not have the time to take care of a site like that. I would only be able to use manyvids. However, still the return on the investment could not be positive. Consider the following cost:
Solo model: $500
% taken by MV: 35%
Flight + hotel: Average $1,100
Price of video: $20
Videos shot in a day: average 5.
Break Even Point: It would take to sell 10 videos each month for a year to break even just the shoot for one girl. I do not thing it would be possible to do. It is easier if you are in Europe, as it has a bigger supply of busty models. Even in the States. Canada does not have so many busty models that would shoot.. yes there are busty cam girls but do not want to shoot for anybody.
I hope you liked this Episode 2. Ask your questions for Episode 3 which should be coming as a Christmas gift for you!