Busty Ariane Saint-Amour who recently debuted for Scoreland got caught by the BoobsRealm camera. I could not leave without groping those giant tits. Ariane sends a warm message to us. I proposed her to do a video interview. She does not know if people would want to watch it… what do you say?
It is friday night and I got word that busty model Ariane Saint-Amour is at a local strip club. With no more plans than just have a couple of beers I head to the strip joint.  Some nice titties there. However, Ariane, who I already met years ago, enters the room. Those giant plastic tits are what you would love to have in your hands and more.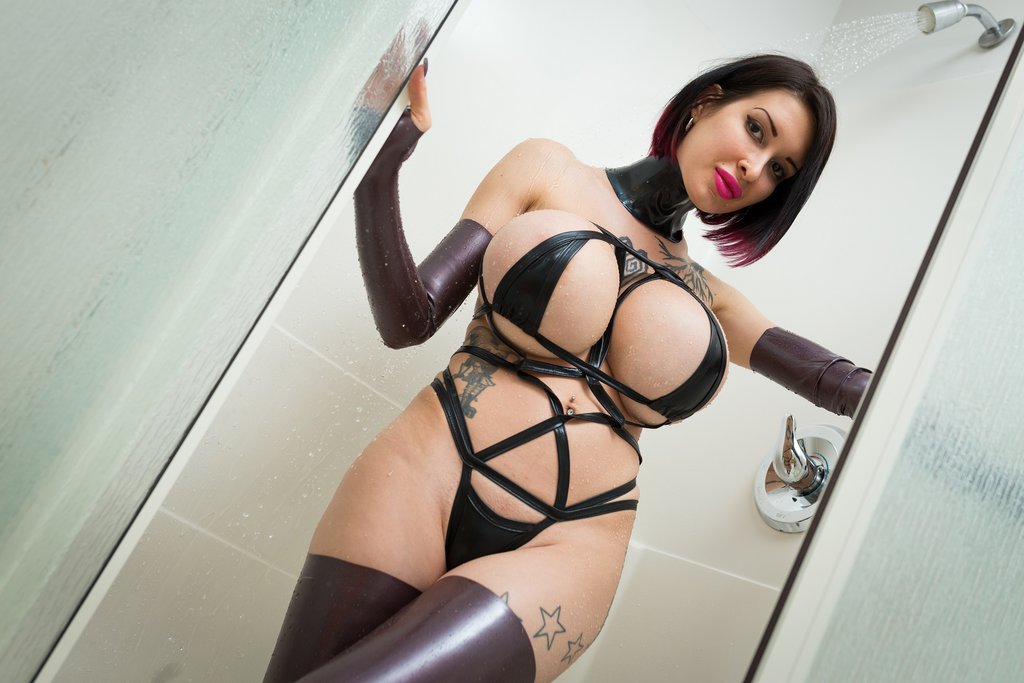 Ariane and I chatted a bit about her Scoreland debut and other stuff in the business. Then we talked about doing an interview for the blog. I also proposed having some exclusive titty video, stealing a page from XX-Cel, if you know what I mean.
Yep They are huge! I know it was dark, but you still can see.
Despite her gigantic boobs Ariane Saint-Amour is a shy girl. She does not think fans may want to watch the video interview, so your comments and request would really be useful to get her to do the video interview -titty showing- and get some custom videos exclusive for the blog.
Watch Ariane Saint-Amour introducing her big tits to the world. Yes each tit has a name!