Many Scoreland updates in one post. Big Boobs Galore. Violet Myers fucks for them under the name Lana Bunny. Korina Kova and her new best friend Selena Adams shoot together, French Canadian Ariane St-Amour is back and naked and Colombia hottie Kim Velez  is the latest update.
Violet Myers fucks two guys for Scoreland. It seems that Violet is either playing well her character on social media or she likes to talk about sex all the time. Scoreland says she is a man-eater and it seems to be truth as she is always seeming to be craving for cock.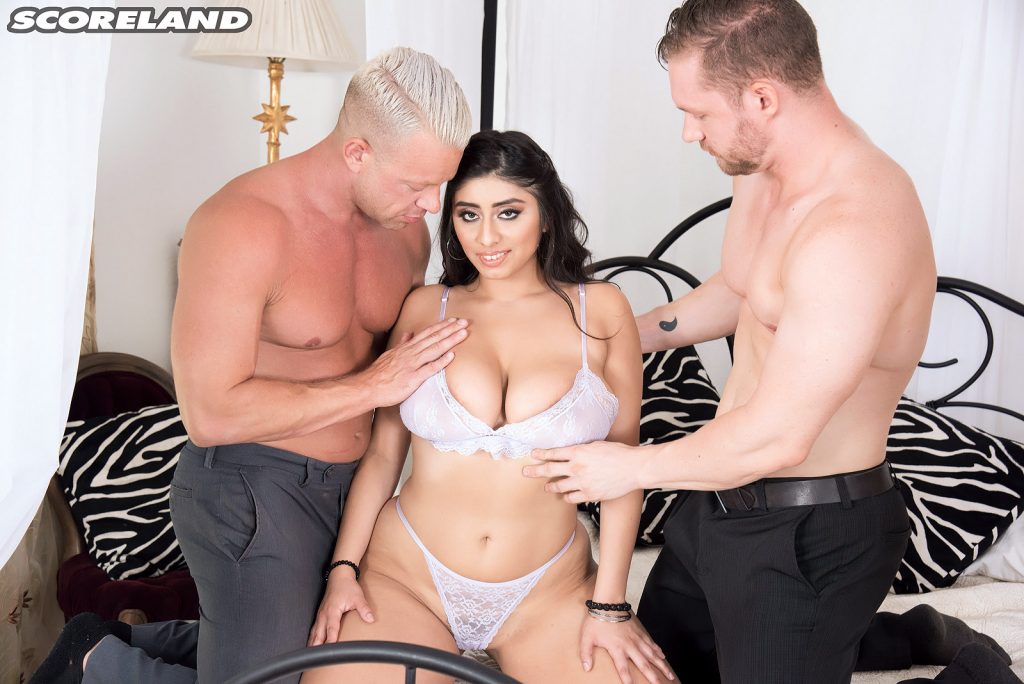 Korina Kova met Selena Adams at Aexpo/AVN. The busty duo have became friends and finally they shot together. It was the canadian who referred miss Adams to Scoreland. Two hot women who should do hardcore later this year!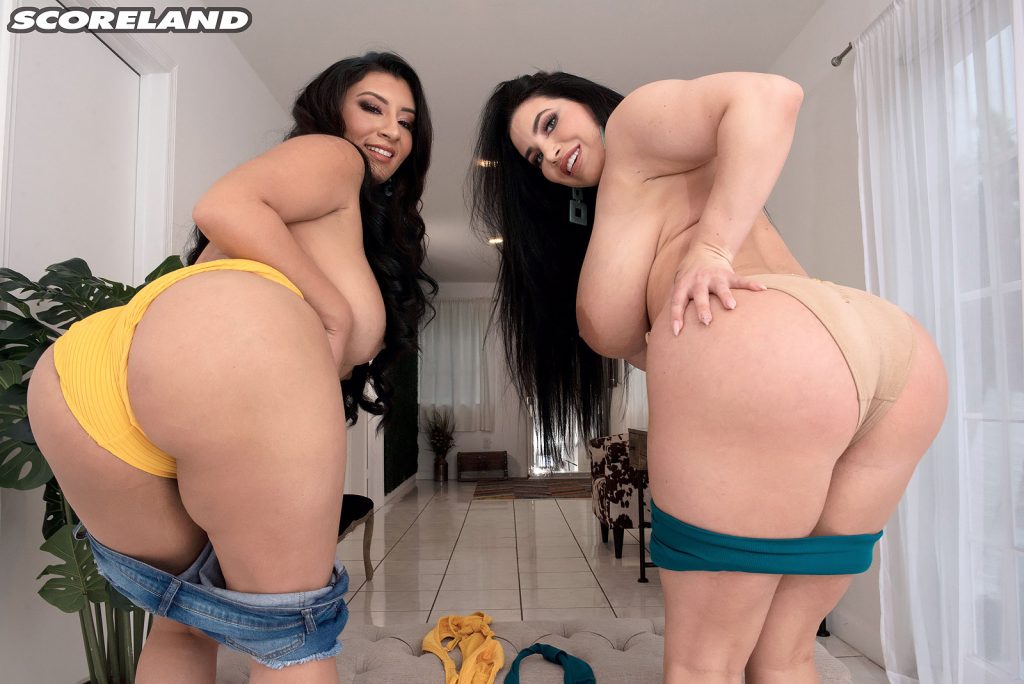 Ariane St-Amour is the inked busty french canadian whose tits almost broke my nose 5 years ago. She is very sweet and shy. She barely gets naked on camera, but Scoreland needed her to show her pierced pussy. Those big things are the size of my head!! Watch me grab those tits here…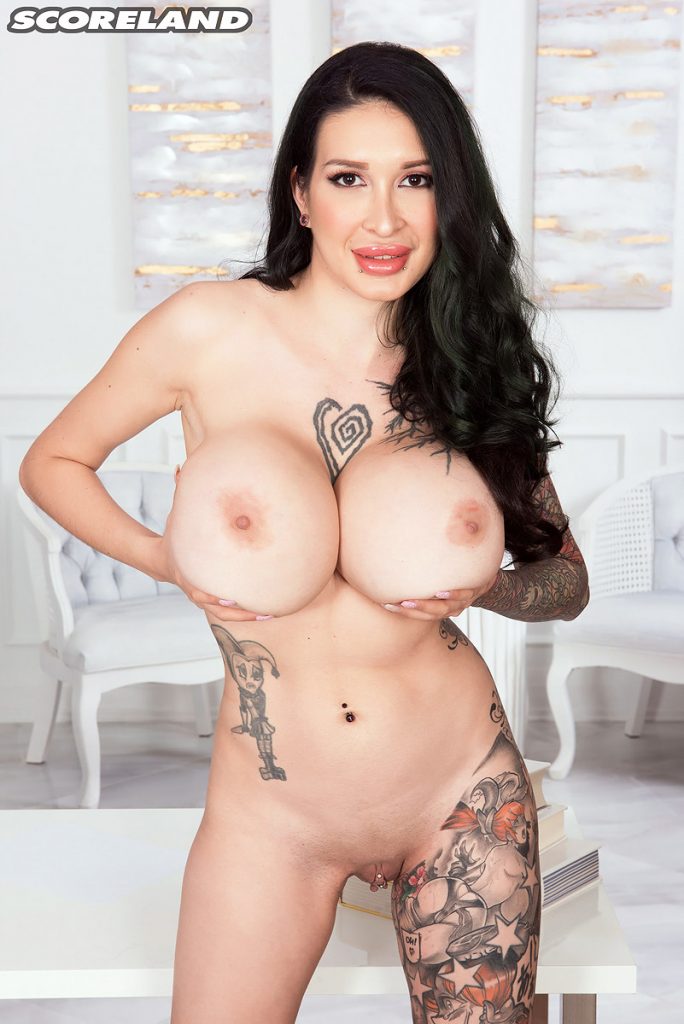 Last but not least Colombian hottie Kim Velez. She might be the hottest of the Colombian cohort that joined Scoreland in the past 12 months. The busty models brought to Scoreland by Big Boobs Agency are all hot but Kim Velez is the one in who I see more potential. She is also a cam girl on Chaturbate as kimberlyrosse.