MissBoobsRealm2021 contestant Aurora Malak got a breast reduction and breast lift this week. Beth Lily shoots for photographers in the US this week, Octavia Red's FTV debut released, Scoreland announcing the next Sharday debuting, and Cara Ruby last video
Octavia Red has her first FTVgirls video out. Octavia is a very genuine girl and all we see of her having fun and pleasure is real. Watch Octavia Red on FTV.
Aurora Malak got her BR this week. Her natural G cups are now apparently DD got got a lift so they might be E cup now. They will be perkier. Aurora plans to surprise us in 2022 with solo and b/g content. Let's see what Aurora Malak 2.0 has in store for us.
Beth Lily has been busy lately. A trip to Miami, Vegas and California in less than a week shows that. She shot for some photographers who shoot " IG influencers" and probably shot videos with some girls. Not sure if we expect to see a lot of what she shot for those people somewhere or it was just a couple of shoots for the sake of shooting for someone with a name while in the States. Sadly Beth is said to be flaky for shoots in the UK and is picky as to who she shoots for.
Who knows maybe I will need to shoot photos as myself so I can work with her and then pull out a Vince McMahon… "it was me Beth, it was me all along" LOL. just kidding Beth knows who I am and even had my phone number – blocked- and I will not be able to LOL.
Scoreland announced that they have the next Sharday. A hot 18-years old. I hope they are not hyping this too much because as far as I remember Sharday had big boobs that were not matching the belly -as many new girls on that site and on certain events do-.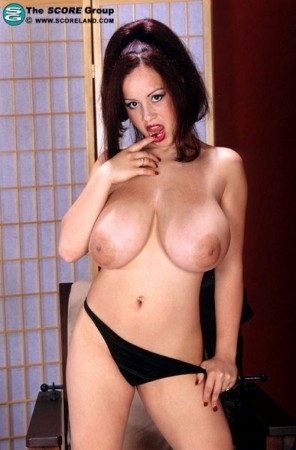 Cara Ruby last video is posted on BoobsRealm Loyalfans until the end of December. This is your last chance to watch the last video she shot for The Infinite Curves.
Only for 11 days! CARA RUBY by @InfiniteCurveshttps://t.co/59uiJUYUSD
RT 👍@Eye4Boobs @boobs_crew @TitFlash @BjobsForeverxxx @THENUDEFACTORY @irinagomez60 @Bmore_horny @SoTitillating @BjobsForeverxxx @TheBoobExpert @Bigtitbabes @thehugetittyfan@tittyperfection pic.twitter.com/yOnjM5Qckx

— BoobsRealm.com & loyalfans.com/boobsrealm_com (@BoobsRealm) December 1, 2021