BBW is a growing niche that is turning many heads. That is why cam sites are putting more focus on BBW performers. Today I bring you BBWCams which is a Free BBW Chat featuring BBW WebCam Girls.
Kimmie Kaboom welcomes you to BBWCams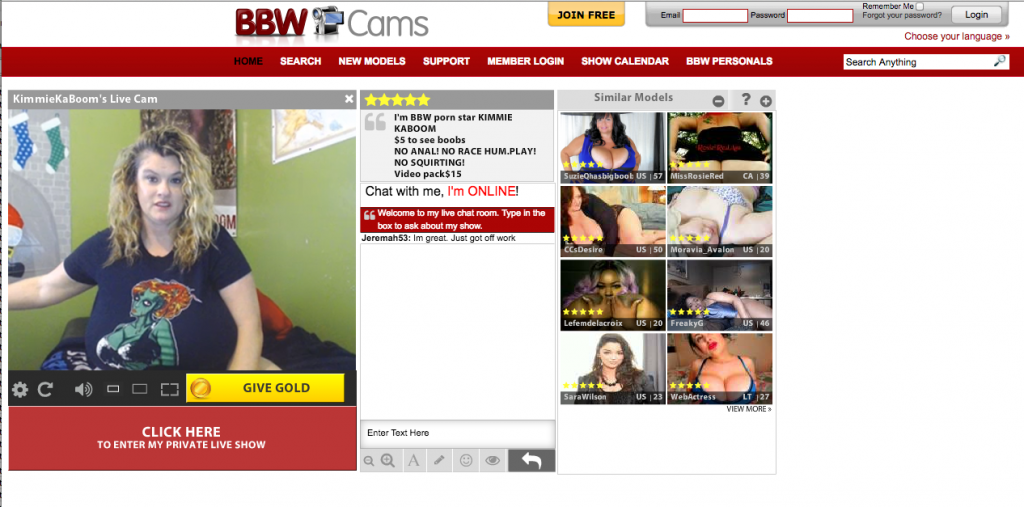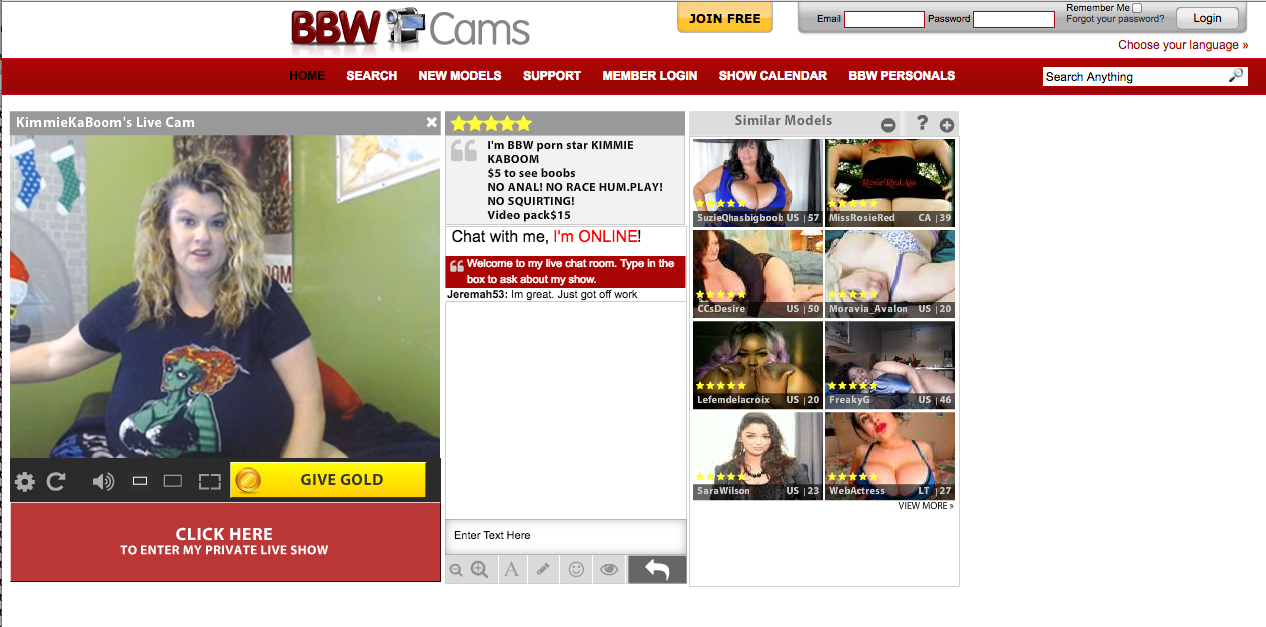 This FREE BBW CHAT is an upgrade of what we already know. Instead of surfing in the the cam sites for girls that fit our desires, we have a site that already has filtered them in and consolidates the best BBW Cam Girls. As I said, the BBW Cam Girl population is growing, so whenever you visit bbwcams.com you will be finding an increasing volume of BBW girls willing to share their body with you while exploring their sexuality.
Meet Busty Ebony HornyFatAss -The name is self explanatory-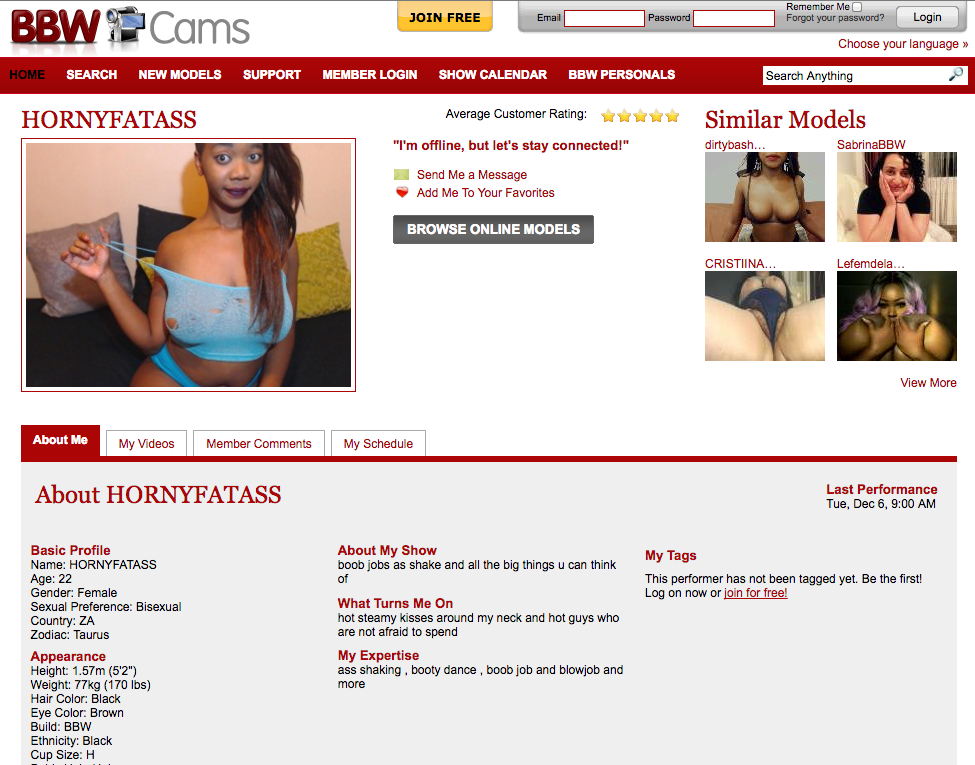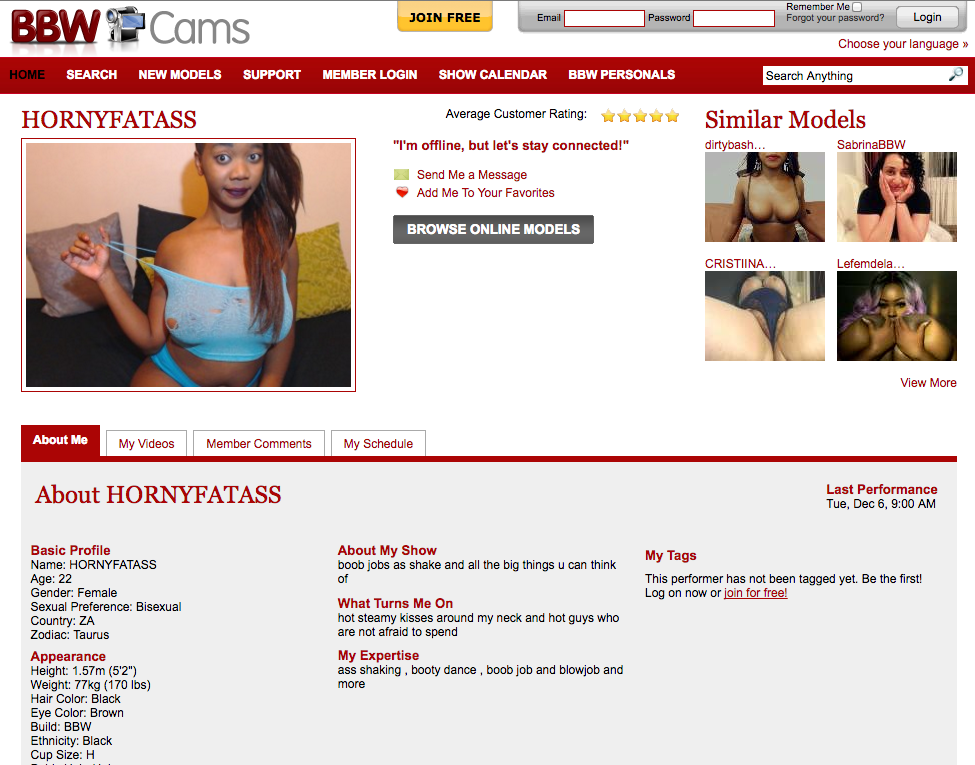 For those loving extra doses of love and boobage BBWCams offers you a huge variety of BBW girls. You can find latin, black, caucasian. They can be slight overweighted, but also you can find some real top heavy ladies with some out-fo-this world mammaries.
A new models feature is presented o BBWCams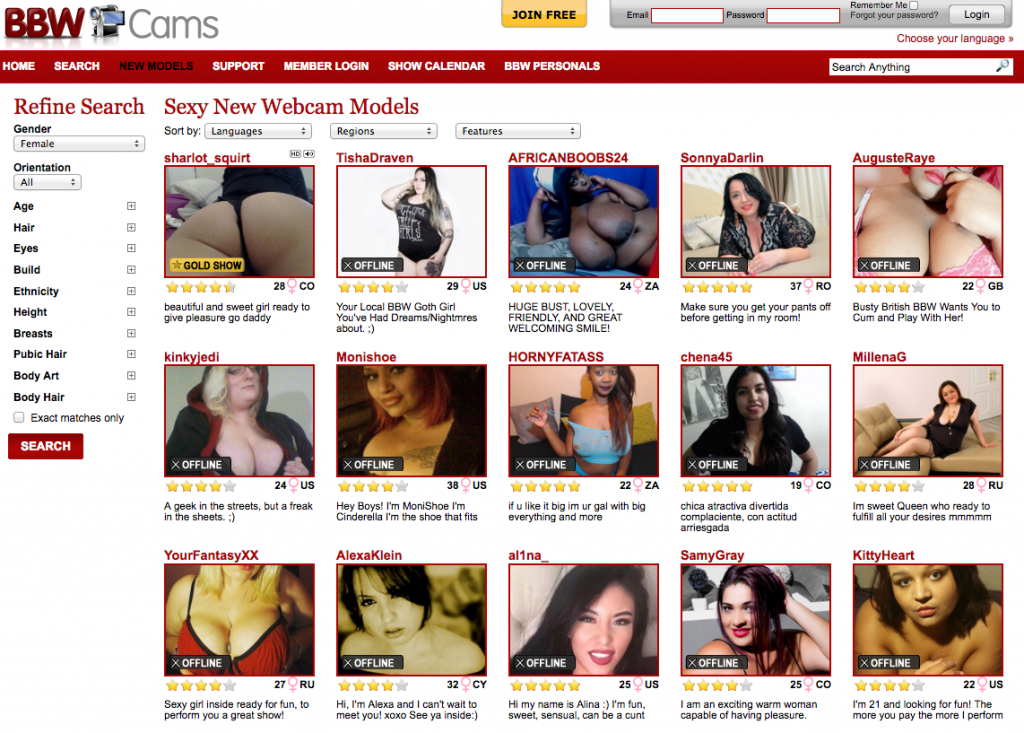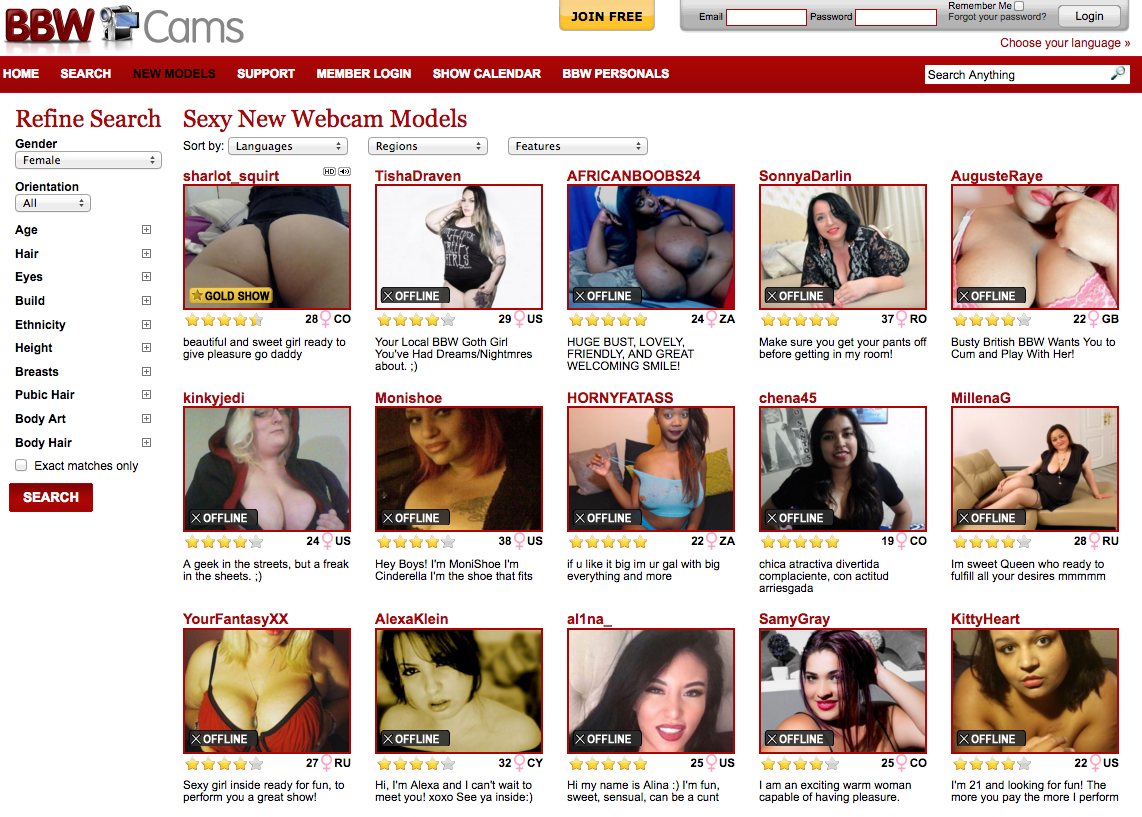 The mechanics of the site is quite simple. You get to the site, you are presented with a list of girls who are online at the moment. You click on their profile picture and voila, you are taken to their cam site. What you find is a live streaming of the action happening in their room. You will find many BBW Cam Girls doing solo, but you can be lucky and witness live porn action right before your eyes. However, once you are in the chat room, you will have some time to take the lady to a private chat or a more intimate group chat. Otherwise, chances are that somebody else takes her before you and you have to find another online sex partner for the night.
BBWCams is a Live BBWCams Free Chat that can introduce you to the BBW world or will be of your liking if you are already into BBW Cam Girls.