As I always want to bring you the best porn sites, let me introduce you to Porndabster, which is a great FREE adult sites directory. Porndabster lists the best porn sites out there and it is always adding top XXX websites for you.
There are many porn directories out there, but not many as clean and ads-free as Porndabster. A clear layout and a nice-looking presentation make Porndabster a site that we always want to look at. Featuring 166 porn sites and growing, this free adult directory classifies the sites into different categories. When you click on each site's name, it takes you to the featured porn site, but if you click on the icon on the right of the name you will be taken to a review page where a brief description of the site is presented as well as pros and cons of the site. This is  wonderful feature as it allows us to know what to expect from a site before even visiting. It can either save you some valuable seconds or hype you and prepare you for a phenomenal porn site.
Porndabster features a great list of Porn Galleries Websites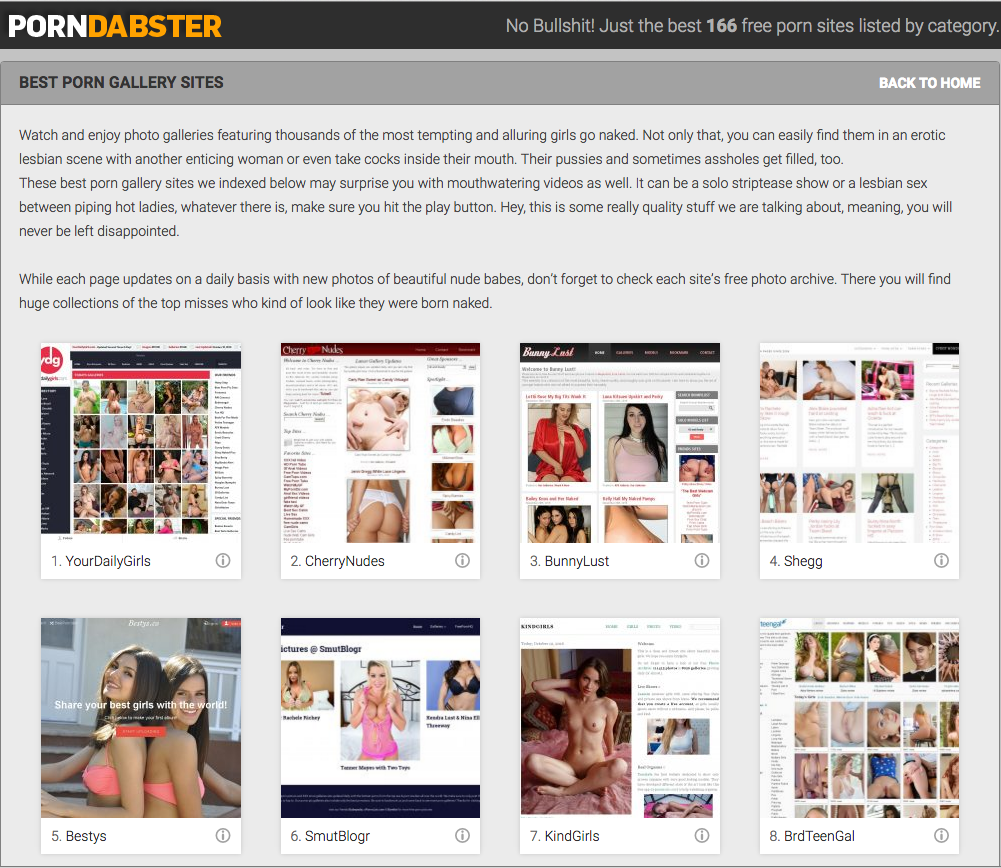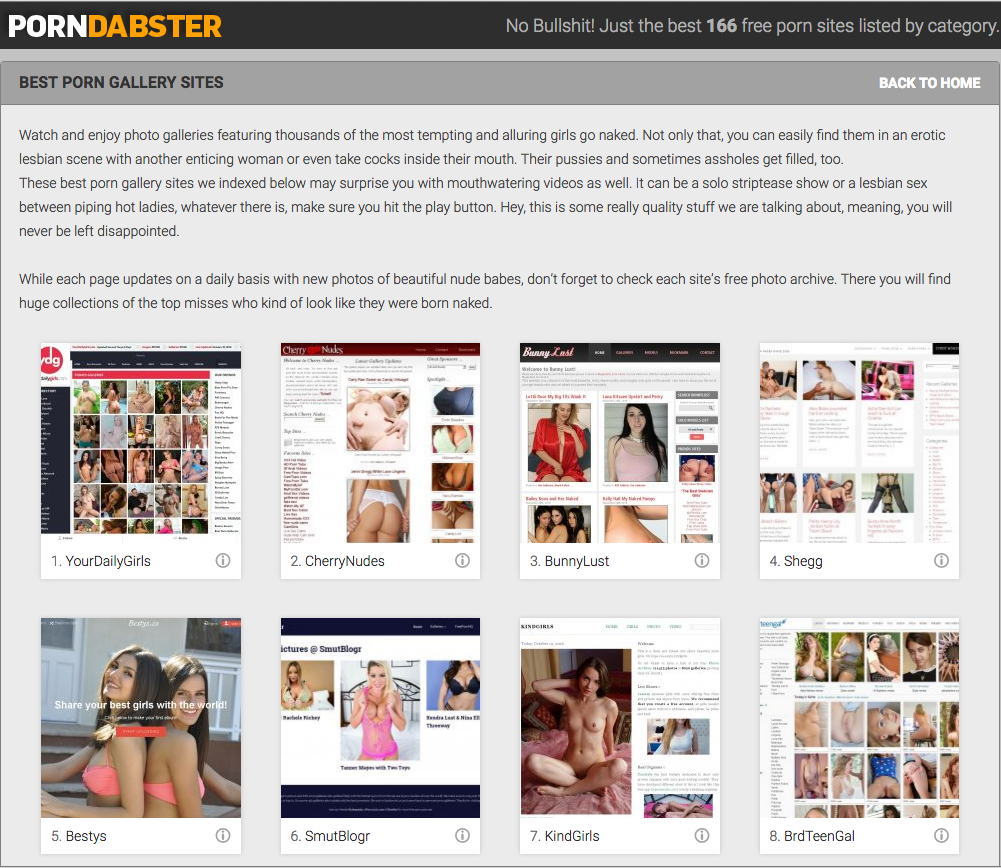 The categories feature the usual suspects such as Best Porn Tube, Best Amateur Porn Sites, Best Live Cam Sites, but it also brings us something more deep -no pun intended-. Best Funny Porn and Best Fetish Porn are nice additions to the categories. These brings us a few nice sites that may be new to many of us.
A screenshot of Porndabster review page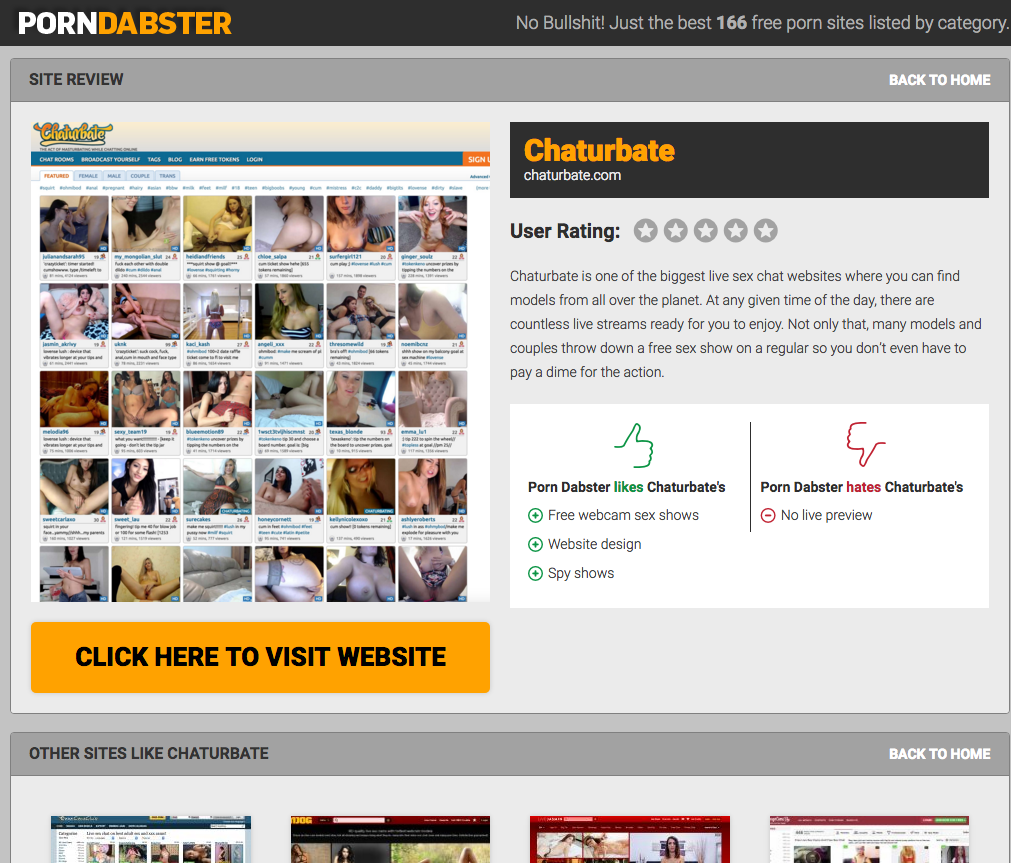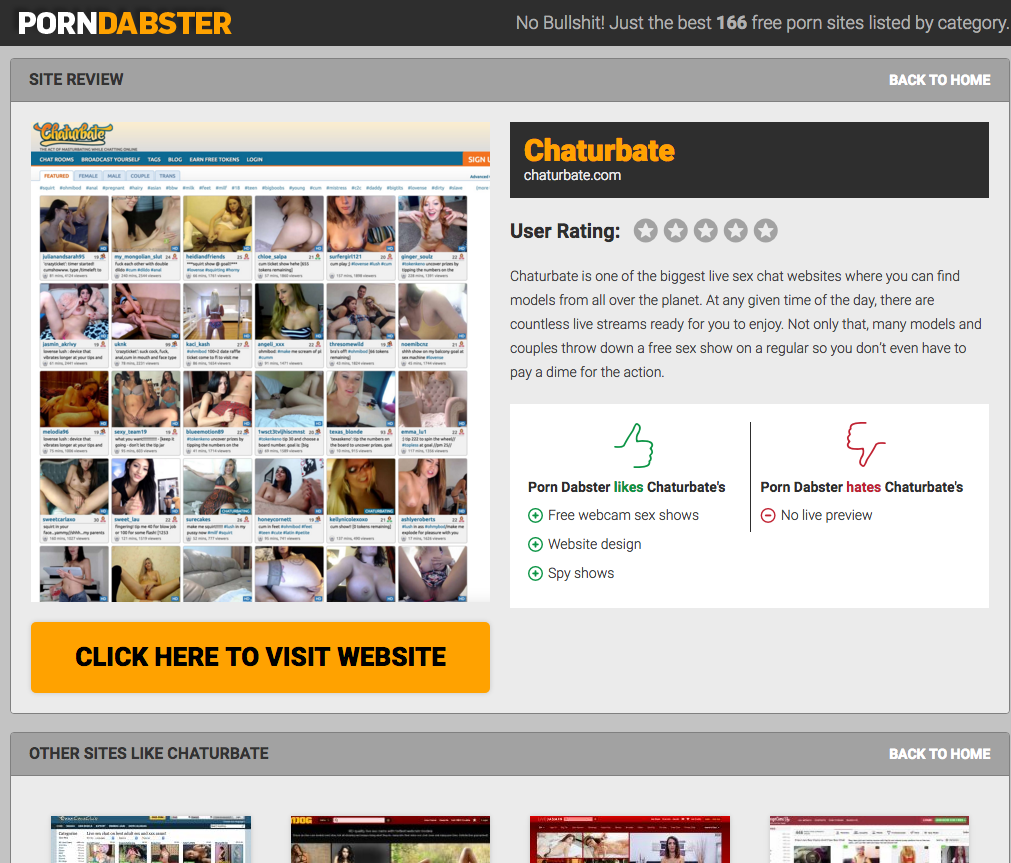 The images used for each site have been carefully selected, so you they give you an overall idea of what you will find on each site. The review page also gives you the option to rank the site, so user feedback is also considered on this site.
It is always great to find new porn directories. It saves us time and it provides us with information about sites we may not know about. Porndabster is a great directory that lists the best porn sites and BoobsRealm.com is glad to present it to you. I hope you like it as much as I do.