Today I bring you a collection of big boobs girls that are waiting for you to have online live sex with you. Take a look at the webcam sluts,enjoy there tits,and visit them to give them your load. Why not cam 2 cam to see their reaction when you shoot it right to their face.
Let's start with one of the fan favorites. KissMeFirst. A top girl who used to do hardcore,but now she pleases her pussy with a toy while chats with you naked on camera. If you are not convinced to give her your cum, the short gif below will make you a believer.
Let's go with other girls you can have live sex with.  By the way, the girl on th featured image is NileyHot. Below a goth cam girl.I may have seen her before, but maybe you can check out the site on link on the first paragraph and find her for me =). It looks like she wants to jerk you off.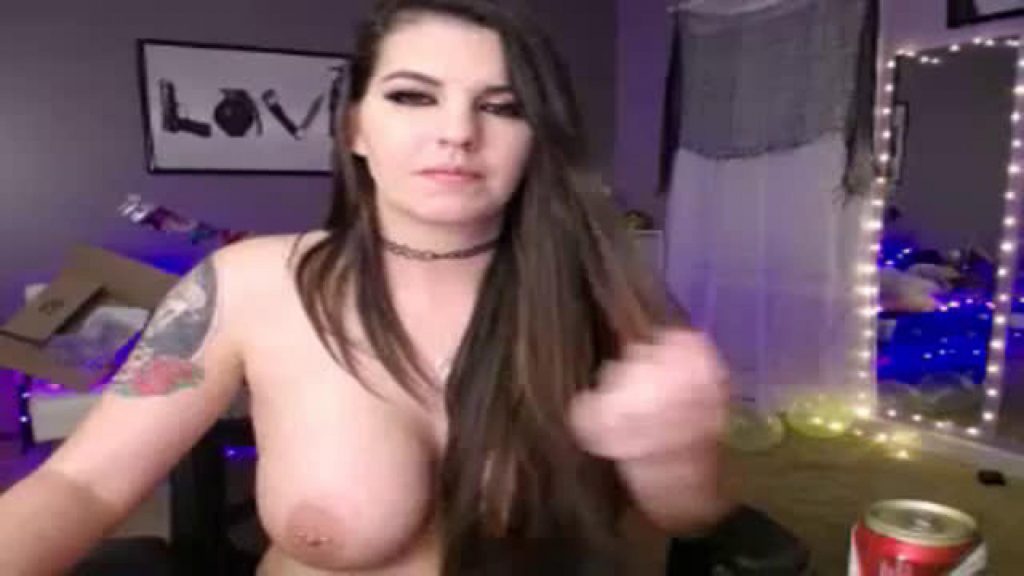 Now Babyleah98 who has had a year wit ups and downs. However, those magnificent huge naturals are still there several times a week for you to enjoy for free.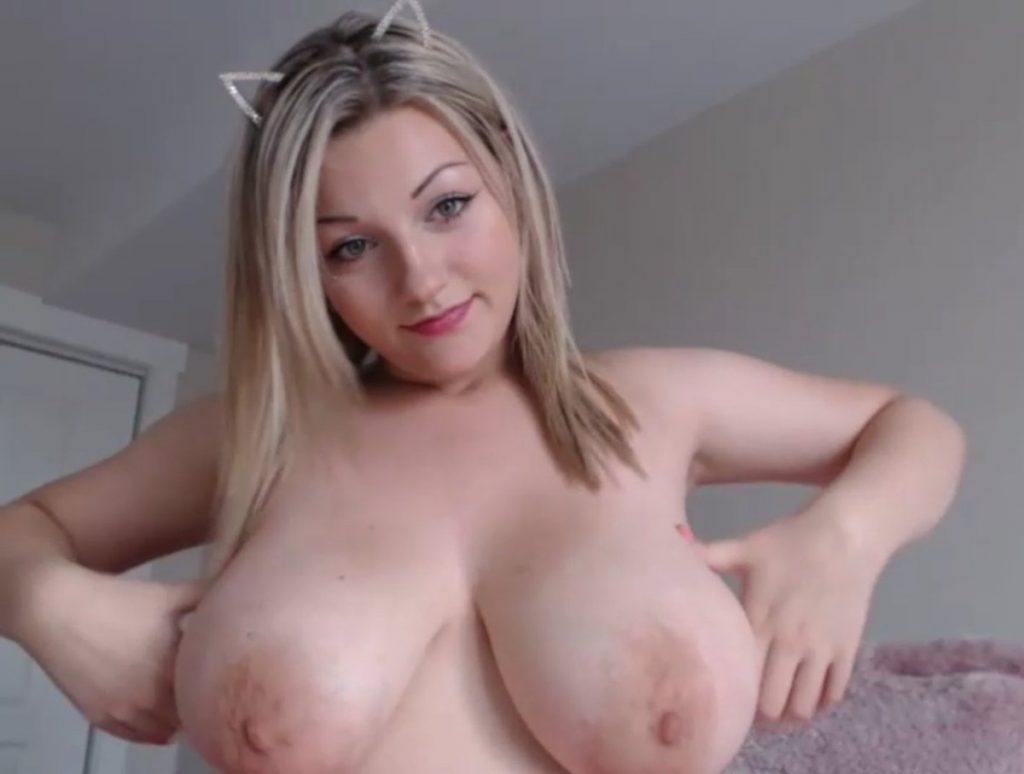 The great thing about camming is that there are always new girls looking to pay their tuition or just buy new stuff and are willing to show it all and have live sex with random strangers online. Why not take advantage so everybody end up their day with a smile on their face.
While some people are not fans of camming, we all can agree that it provides you one-to-one interaction with these amateur pornstars that you could not get anywhere else.
Below another busty girl, with a sexy geeky look,you can have live sex with. You will find her and many other busty sluts 24/7. I added the link on the first paragraph to not bombard you with the same link.