Al rincon brings us a busty 19 years old from Ohio. her name is Brooke. Enjoy the boobs. She has a cute face too. Check out more photos and gifs here.
Floppy Tits has some great galleries from different sites. this time it is time to meet a busty latina from Zishy. Her name is Lizbette Huerta. She is slim and her big boobs! Get more Lizbette Huerta nudes here. Did she pose in 2016? Should she be in the Miss Boobs Realm 2016 pre nominees?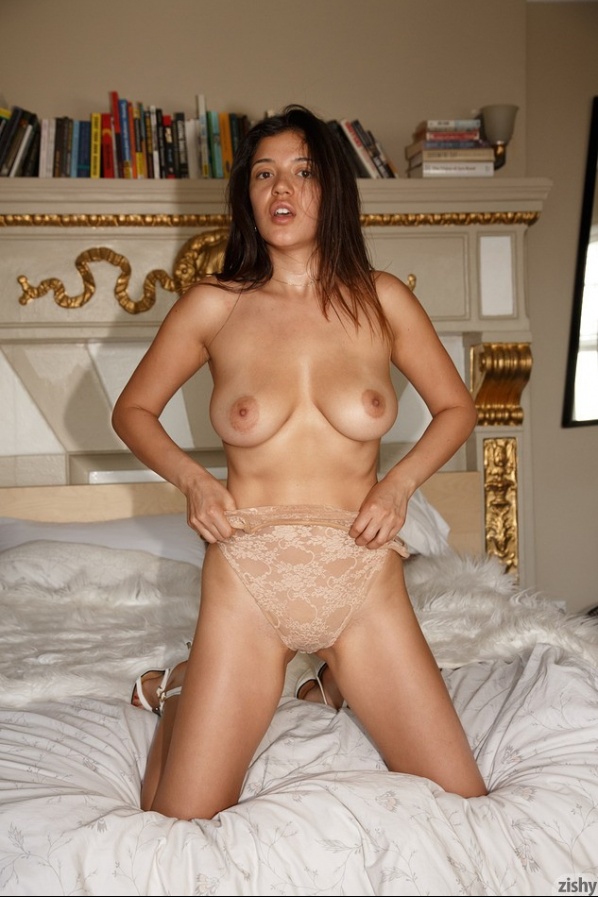 The guys at Sexo18, who you can find on the side bar as Sexo Hot Babes feature galleries from different sites. One of the girl featured is a very pretty slim Asian with decent big boobs. Her name is Li Moon. I'm sure you all love this babe now!
The featured post of the day is no other than the Miss Boobs Realm 2016 pre-nominees. I had quite some updates after some days in the dark, but the Miss Boobs Realm 2016 pre-nominees starts the journey to a better contest. When anybody suggests a girl think of a girl that can actually be a top contestant. The list is not alphabetical, but I tried to add the more names possible. I have still missed out some cam girls that will be added in a month, but it will hard to decide who the final girls are gonna be. Keep on checking the list of the best busty girls of 2016 as it may be updated very often. Below one of the already qualified to the contest… KittieSauce -who is a busty redhead now.
The featured site of the day is DanielleFTV.com. Danielle is one of my first online crushes. She has kept herself busy and is still shooting for her own site. She stopped using the Danielle Delaunay name and is back to basics as Danielle FTV.
The following is a video that needs to go viral. A very hot German girl with big eyes – And obviously huge boobs, that's why the video is here- teach us German. She says German is not beautiful. I don't care, but this girl and her juggs are phenomenally beautiful.. Who wants to learn German now??
Last but not least. I wanna introduce you to the upcoming Best Boobs Cams. What is Best Boobs Cams? It is the site where you can find the Best Busty Cam Girls from Chaturbate, Streamate, ImLive and Ifriends.. all in one place. Basically is your Big Boobs Cam Girl directory. Go to one site and see who is online. Best Boobs Cams is the best way to find big boobs cam girls.
The is not officially launched. It will be in July, but it already works. You can filter by name, site, age, etc or just search the name of a cam girl. It also tells you who is online and who isn't. What do you think of this new project?
note: Some girls do not have pics as they were not find when retrieving the data. Dare to take a look and click on the box to visit them in their webcams.
Featured cam girl of the day: Fantasy from Streamate. Also added to the Miss Boobs Realm 2016 pre-nominees.