Big tits were made to be experienced in 3D. That's why Samantha Mack has taken her massive G cups to the virtual screen.  She was already known for having some of the largest boobs in porn but now they seem to have gotten even bigger! These puppies are definitely peaking. If you don't believe me, check out Black Lingerie.
Samantha is a woman who's very proud of her huge bust. Without any hesitation, she strips naked and bares her boobs for the entire world to see. The way she takes control of the room and dominates the set with her giant breasts is an absolute wonder to behold.
It's no secret that big boobs and confidence go hand-in-hand. There's something about a massive bust-line that just makes women feel superior.  Samantha Mack fully embraces this fact of nature and uses her dominant position to demand you masturbate for her.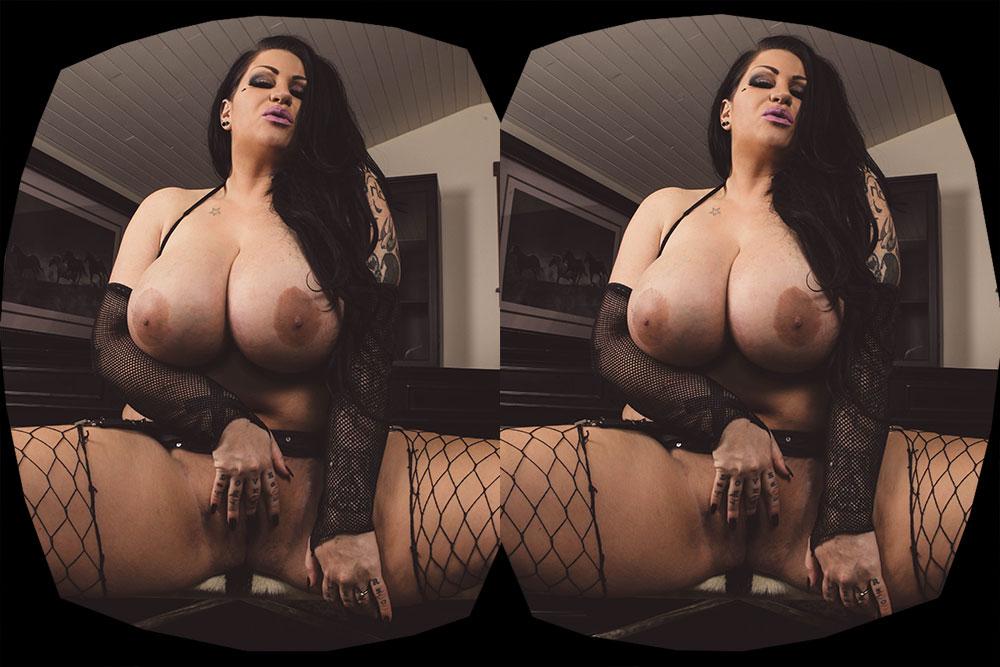 Her sensual voice and gigantic rack is enough to stir any man into a sexual frenzy. This is the type of performance that absolutely must be experienced in VR to get the full effect. The added immersion that VR porn provides is the perfect complement to a woman as sexy as Samantha.
You might think that you've seen videos of big tits before but I guarantee nothing compares to this. Seeing boobs of this magnitude in proper 3D is far greater than words could ever express.  Any guy who considers himself a boob man absolutely must see this JOI scene.