BoobsRealm has been creating exclusive content since 2019. I have been able to make happen the first manhandling of Sha Rize, Demmy Blaze and 3 videos of Lana Kendrick. The first BJ+facial of Nina Nightbloom, the only avaiabe BJ and titfuck of Lana Blanc – and some amazing surprises with Katie Savannah coming soon-.  I want you to be part of this and not only watch the videos but be part of creating more of this exclusive content. Help me find the best way to make us all win.
BoobsRealm reaches over 200k people every month. Sometimes more. Some visitors are loyal fans whereas others are just casual fans. Many of the recurrent visitors are not inclined to pay for content, but some others do and join adult sites including the BoobsRealm Store. I understand that many people want to collaborate, but they do not want to pay $15 or more.  Before sharing my proposals I want to give you more information about this initiative.
BoobsRealm is liked and respected in the models community
Say what you will about me.  I know some fans may not agree with some posts or some thoughts, but who really get to know me and meet me are the models. I am not Rob from FTV who manages to make girls fuck for the first time -on or off camera- because of his charm and personality. I am not Woodman who uses NLP techniques to make girls do what he wants. However, I am nice enough to make girls feel comfortable and build rapport and trust. Yes, I am not a pizza and I cannot have 100% amazing chemistry with all. Nobody does, but I can be good enough to make win-win situations and earn respect and trust.
I do not disclose model fees or information talked during shoots, but let's say that manhandling videos do not only happen because of money. Believe me, a couple of others offered the same or more, but it is not just about that. I am not saying anything I should not say when I tell you that it was Lana Blanc's idea to give me a blowjob for a video. I also can tell you that before COVID happened we had plans to make a full hardcore session -including anal- and there was no model fee involved.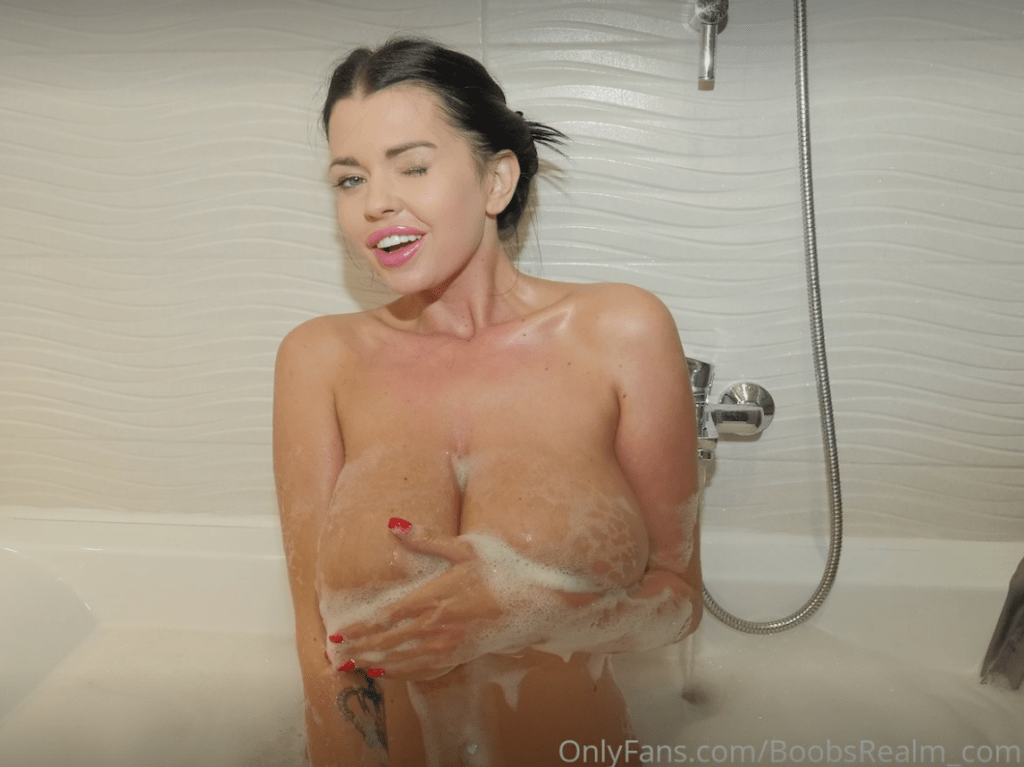 I am not looking to be pretentious, but I wanna show that with all flaws and things I have faith that I can create some magic. Money is also important LOL. I have limited time and limited budget. I can tell you I have over 10 models lined up for a shoot in Europe. Some you already know, some you would not guess who they could be open for a first manhandling, because you would never see it coming. Sadly I have limited vacations from my main job, so I might have to cut out some models.
Reminding you who I have shot with
I promised the best roster in the big boobs niche. What do you think?
Sha Rizel, Demmy Blaze, Katerina Hartlova, Nina Nightbloom, Rachel Aldana, Lana Kendrick, Hanna Orio, Louise Bordeaux, Katie Savannah, Maria Body, Cara Ruby, Lana Blanc.
Add -only available until July- The girls from  The Infinite Curves Partnership: Alice Brookes. Sam Braddy, Lana Parker, Ruby Alexia, Sensual Jane.
Surprises coming?
Believe it or not I am in touch with many girls. One HUGE name is open to shoot for BoobsRealm. the name is going to remain secret until it happens. This is so huge! Things can change in a wink of an eye, but let's say that this HUGE solo model is open to do a hardcore debut, but still some stars have to be aligned. I do not plan to ask for money for that as I would like it to happen first and not scam anyone.
I also have many other names in my list. With the names I already have planned for this year -assuming covid is controlled- I have 30k to be invested. However, if I want more models and be the best big boobs site in the world I would need more.
I see many girls making 20k to 40k a month with just phone selfies or 3 minute videos.. same girl every week. BoobsRealm features the best busty girls in the world and brings 4 videos every month. 4 10-minute videos.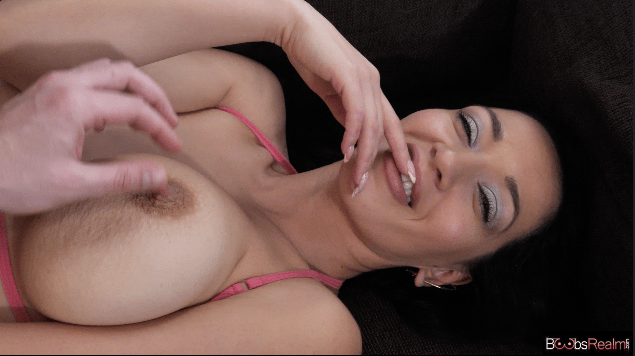 Why crowdfunding?
Shooting content costs money… and it is not cheap at all. I could shoot content with no name girls, but I want to bring you the best. I have famous models, but now I am introducing girls with potential to grow. Katie Savannah and Louise Bordeaux are two examples… and more are coming.
I want to offer something that would help BoobsRealm make money, which would be reinvested in shoots. Image. Tessa Fowler is making huge money on OF. She does not need to shoot for anyone, unless you bring some decent money and other perks. Kira Liv is open to do hardcore for others. More stuff could potentially happen. I need money and time.
I am not quitting my main job as it would mean I have to be in the top 1.5% for a year to at least take a sabbatical and still I would lose money. But I could take some scatted weeks without pay to shoot more.
The Offers
I do not want to ask for money and give nothing back. I have some proposals. I want to hear your feedback and also suggestions I may have not thought about. Here the options.
$1/month patreon: Fans will receive 2 photos. I see girls selling one photo at $3-$5. Yes I know photos can be free but that is why it is 1 buck -before commission-.
$5/month patreon: 1 video… one 10-minute video of one of the best busty girls. Nobody sells individual videos at less than $10. And $2 photos
$1 and $3 options combined: This means there are 2 tiers
$5/month -3 photos + 1 video +1 podcast: All of the above plus an exclusive podcast answering what the subscribers will ask for.
Katie Savannah – latest addition to the BoobsRealm Roster… New video this month.. surprises in July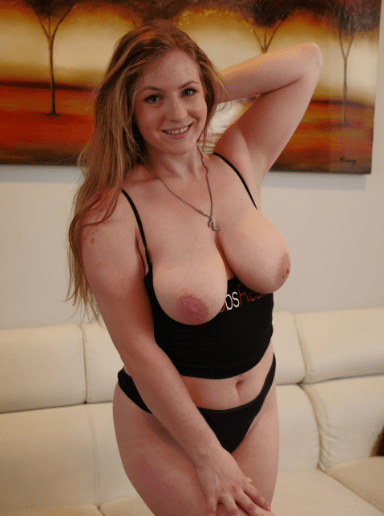 BoobsRealm has over 5k recurrent visitors – that come back every day or every week-. If all of them join the the $1 or $5 tier it would be enough to bring in almost any girl for a manhandling , face sitting  oh yes… FACESITTING is going to become the new FIRST for some of the future videos-.
Help me make the best big boob site that makes the content that fans want. Who knows.. maybe if 10% of the monthly 200k visitors join the Crowdfunding tiers all videos could be free at one point.
Help me find a way to get a win-win situation
[ays_poll id=5]