Maany boobs porn on Scoreland, plus Miss BoobsRealm 2020 information. Andi Peacock, Laila Lust and Martha Marks all do hardcore.
Let's start with the MBR2020.  Qualifying round is finished. ThatGreenEtedGirl and Natalia Polyakova advanced to the contest. Our friend Skylor Mori did very decent almost tying top pornstar Blake Blossom. Interesting feedback about Coral Sharon. Maybe next year babes.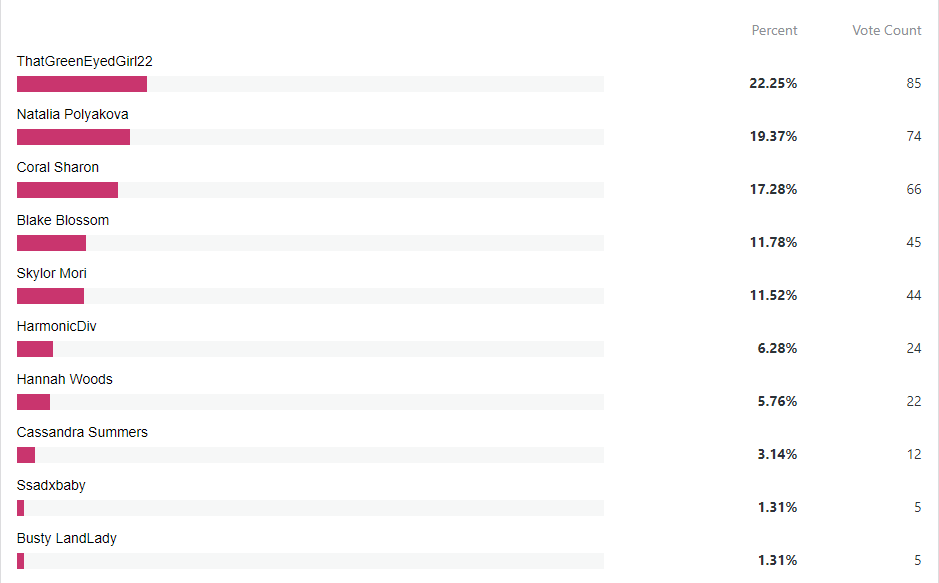 Contest will start in the afternoon/evening.  A short delay for the start of the contest. 4 groups published each evening… 24,25 and 26.
There will be prizes for fans voting. Stay tuned…
Now let's talk about the Scoreland girls who did hardcore for them. Andi Peacock submitted a video for them doing hardcore with her hubby, Laila Lust did not waste time sucking dick – I know she is already getting fucked on other sites too- and Martha Marks, follows the footsteps of Milly Marks and Christy Marks and does hardcore in her first-ever scene.
Below all trailers from Scoreland and XLGirls….
Laila Lust First Fuck
Andi Peacock Takes a Cock
Martha Marks Porn debut