It is not a secret that Onlyfans has dominated the content creation world. Professional girls have found that DIY platforms as ways to make money on their own. New girls just think that the adult industry is easy money and producers want to pay peanuts while they make hundreds of thousands of dollars. A very distorted perception which regardless of what we think, the reality is that boobs sites are struggling either in making sales or in finding models to shoot.
The positives about Onlyfans
While this may seem to be a pessimistic post, it is the reality of where we are. Some fans like the Onlyfans era. The great positive is that we have found legions of busty girls online that would have never seen online should there be no onlyfans.
Onlyfans also allows girls to make money without the risks of shooting with strangers. There have always been producers or photographers who take advantage of girls or just offer them very low money for shoots, which the girls have to take as they need cash.
While we have complained about some onlyfans girls who have the mentality of just taking the same selfie in the same place because simps will pay, there are also many girls who take it more professionally and want to provide good content in terms of quality and/or creative ideas
I think Onlyfans made it easier for BoobsRealm to start selling content; however, having a traditional paid site was also a possibility; however, the cost would be higher.
Neon felilx aka Giulia Wylde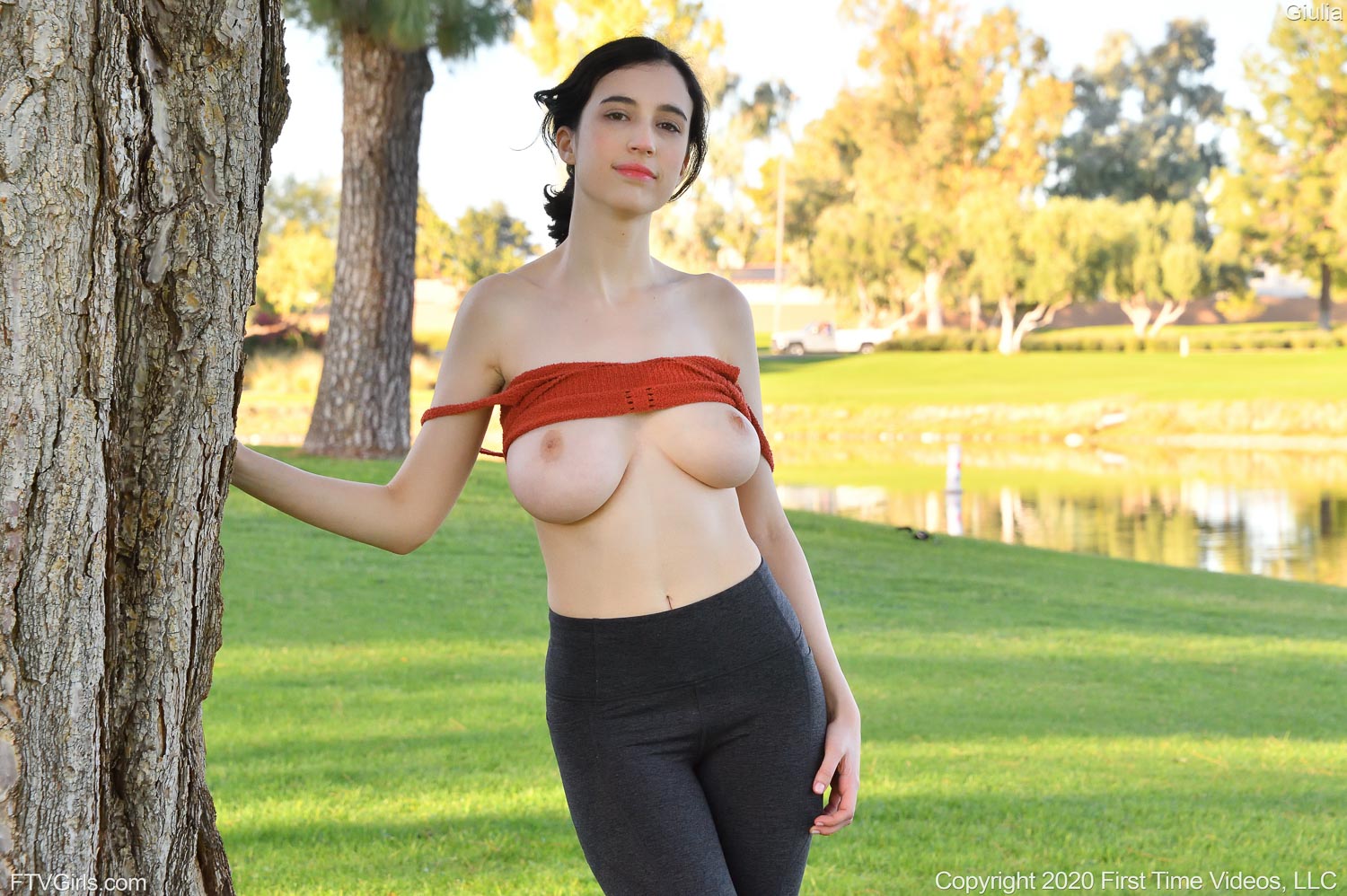 The Status of Producers
Producers cannot get the models there would have been able to get if Onlyfans was not present. It is understandable when girls reject shoots when they make 5 figures a month steadily and have no leaks.
Some girls think that if fans see them naked somewhere else, they would not sign up to their onlyfans. On the other hand, shooting for producers increases exposure.  Another reason why girls do not want to shoot for producers is that they will eventually retire, delete their accounts and pay a lot of money so all their content is taken down. I know that once on the internet, it always will be on the internet. However, some girls have managed to take down 99% of their content.
As a result, producers are left with 2 options: 1. Offer way more money, which could make they will end up in red results 2. Lower the quality of the product and hire girls that would have not been on their site years ago.
Did you know?
Arianne Saint-Amour was rejected more than one time by Scoreland even after having models vouching for her. She finally did her debut. Arianne was a great model with giant fake tits and a very slim body. Nowadays Arianne would be amongst the top talent Score would be presenting comparing to some of the newbies they are bringing in.
Some producers are opting to license content so that models would shoot the videos from home and save the producers location, make-up artist, crew and flights?
Cosmid and Zishy tried to license content from Beth Lily, Lana Parker, Cara Ruby – who ended up shooting for Cosmid-; however, Beth did not like their style?
Questions for you
A lot of porn sites come and go. The average life spam of producers is 1 year. Then producers fade into oblivion.
What Sites do you remember lasted only a couple of years?
What sites do you think will say good-bye within the next 18 months?
NOTE: As I stated, BoobsRealm will extend content production until the end of 2023, but the blog will continue until 2025.
Part 2 comes later this week and I will tell you about the status of blogs. paysites, independent producers and more
50% OFF Until May 1st
Still 50% OFF
Best boobs in One place.
+10 minute videos on the feed and Rare Boob grabs PPVhttps://t.co/59uiJUYUSD pic.twitter.com/wTVbhW3qma

— BoobsRealm.com & loyalfans.com/boobsrealm_com (@BoobsRealm) April 21, 2022
Interview with Goddess Arianna @BoobGoddessAri
is up on the Onlyfans and Loyalfans
50% OFF for this monthhttps://t.co/aZgwATxv5shttps://t.co/L5Hozb4ifD pic.twitter.com/we98MrcRuh

— BoobsRealm.com & loyalfans.com/boobsrealm_com (@BoobsRealm) April 18, 2022