The follow-up to part 1 is here. This post might be a bit  controversial, but this is what I think could happen in the next 12 months. For the best of the business I hope I am right.  Let's cover the status and future of blogs, producers, and more.
It looks like the old times will never come back. Just like in wrestling where the territories and the attitude era are things from a bygone era, the old time traditional producers and boobs blogs are facing their final years in the market.
Boobs Blogs
Most boobs blogs are not updating more than twice a week. The main reasons might be the following:
Time has caught up and bloggers have different priorities than what they had 5 years ago.
Blogs used to make money mostly as a result of commissions from sales of Paysites. While paysites do well, most money from fans is going towards onlyfans, fansly etc, which do not pay referral commission.
Boobsrealm gets 99% of the times approval to post photos or videos of the girls featured. Most blogs only promote paysites. Girls hire lawyers to send DMCA letters to take down content. As a result blogs have less content to post.
Lack of constant updates on Paysites reduces new content to promote. If you have seen the top 5 boobs blogs tend to promote old stuff. Paysites do not have many updates, or if they have, not all are worth posting, at least that is my opinion.
As a result, boobs blogs are set to lose relevance. The legendary Boobster is finished since last year. The owner had 2 kids and did not have many sites to promote. He had direct deals with 2 models who paid him fix money to promote them weekly, but that is over now with Onlyfans.
BoobsRealm complements the blog with producing content.
Last 2 days of 50% OFFhttps://t.co/59uiJUYUSD pic.twitter.com/p4glvL1JTL

— BoobsRealm.com & loyalfans.com/boobsrealm_com (@BoobsRealm) April 28, 2022
Paysites
Back in the day there were many options. Nowadays sites are either struggling to get new top girls -or sometimes the former recurrent ones- and hire whoever accepts or are just not updating anymore. Below my list of favorite paysites and their status
Scoreland: The main big boobs site. Long gone are the days where Merilyn Sakova, Sha Rizel, Valory Irene, Tanya Song and Karina Hart were featured monthly. Sha, Demmy and Cheryl might be back again, but they are not creating new stars. Sure thing, Molly Evans is the main attraction now. She is cute and pretty, but heavier than what Scoreland used to present. Holly Garner is the hot and pretty girl. However, there is only so much she will do for them, considering that she saves the buttplugs and titfucks for her owns site. It is rumored that Scoreland has the backing of a Real State company, which might have obviously done pretty well with the rise in housing prices in the last 5 years. so I see Scoreland staying in business, but aside from less than a handful of girls, it is just a shadow of its former self.
Pinupfiles: PUF brought us Leanne Crow, Lana Kendrick, Erica Campbell. It also was a step up in the careers of Tessa Fowler, Merilyn Sakova, Jana Defi and Maria Body. It brought the UK models to a world-wide audience: Beth Lily, Cara Ruby, Melissa Debling and others. PUF has mostly relied on unreleased videos and their in-house talent such as Monica Mendez and Lana Kendrick in the past 18 months. They have adapte to times and worked with Roxanne Heaven and Lory Taylor remotely. Would we ever see a new Tessa Fowler? I doubt it. While there have been girls who could have been the new faces of Pinupfiles, should they have opted to work for a producer, girls such as Dakota Jade, Lolosavo, Touki, Wettmelons, Julia Burch and countless others make more money from their bedrooms and are not interested in shooting for others, even if that means more exposure.
DDFbusty: After Denys DeFranceso sold the site to Legalporno and the video library rights to a Canadian company the site has been a generic site that was more worried about compiling content than about finding busty girls that would make a difference. DDFbusty was renamed to something else and now almost nobody remembers to check it.
Nadine Jansen: Daktari Lorenz is for some a great photographer, for others he has an outdated style. The controversial figure is a John Cena-esque persona in the big boobs business. Cena was loved by kids and was not liked by adults. However, in 2022 nobody can deny his contribution. Mr. Lorenz is loved by fans, but not a popular figure for people that know more than nothing. Regardless of what we all may think, the site managed to bring several busty models. His high modeling fees were attractive to pro models. He offered 10k trips to the Caribbean and tried to secure deals with girls. Stacey Vandenberg was an example of a girl secured by him, who later worked an extraordinary deal with Scoreland for topless. This might be worth a post on its own, as  I think this contributed to us losing Stacey Vandenberg.  Moving on, it seems Daktari now is offering 1,000 for a shoot which means that the site has been hit by the lack of subcribers and it is not able to burn cash anymore. Yes, the site got Yonia and a few others. At this point I do not see any other producer snatching any of his models, as nobody is in active business anymore.
XX-Cel: Cel has been a legend. Say what you will, but his manhandling of Merilyn Sakova and Faith Nelson – and some unreleased videos- make him a legend. Cel produced decent content and videos. His trademark "mugshots" are a great contribution of creativity. XX-Cel and HeavyOnHotties were something different. Porn and modeling Fees in Europe are lower than those in USA. Once Blacked started paying American money to European performers, performers realized they just needed to work for Brazzers and Lansky. European porn sites struggled to find new busty girls. XX-Cel ha not updated in a while. I know there are still unreleased videos on both of his sites. I know for a fact some videos may never see the light of the day. Cel has other business ventures, so I think he is just focusing on what is more profitable and less stressing.
Here with Megara Steele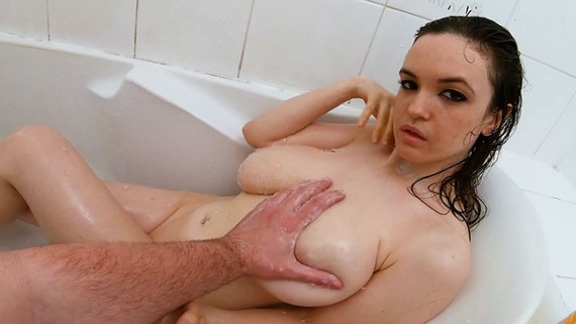 YesBoobs: I did post a while ago about Yesboobs being gone as the site has not updated in almost a year. Sarah Rae got mad at me -not new- and said she was pregnant and that was the reason why they have not shot content -or shot others- for yesboobs. I do not know if yesBoobs will be back. It was an interesting alternative .
Legal Porno: now called Analvids. They have a few new busty girls, but Lucie Wilde is what put them in the map for big boobs lovers.
Putalocura: Good Ol' Torbe brought us Eli Tetona, Sandra Milka and the bukakes of Shione Cooper and Katerina Hartlova. Nowadays, Torbe is shooting content, but he has the Scoreland curse -if you know what I mean-.
Cosmid; It seems the guy is licensing more content than shooting himself. It can be cheaper and less stressing. I cannot blame him. The site brough us Tessa Fowler – as Tessa Rich-, Amanda Love, Charlotte Knight, Emily Born, and a few others. It also had the first and only BJ of Tessa Fowler's sister and the BJ of Rockell Starbux, which was removed from the site apparently because even thought it was recorded, it was not supposed to be a video for the public.
Part 3 will be about indpendent producers and where are we heading.
Still a lot of big boobs to discover on Putalocura: Terry Nova, Katerina, Shione, Angel Wicky and more, if you have not watched them.