As you know BoobsRealm Onlyfans has been producing content for the last 16 months. While most of the content has been topless or nude there have been some manhandling videos that have gotten the attention of some fans. A few masturbation videos by Kateria Hartlova, Katya P. and Lana. There are also a couple of videos that have BJ in them. Lana Blanc and Nina Nightbloom.  There is an upcoming masturbation video by Hanna Orio… and a handful of surprises with one of the models, getting her tits sucked and her pussy licked for the first time one camera.
I know that not all models will go that step further; however, BoobsRealm will. Yes. Going forward BoobsRealm will incorporate some more naughtier content with a few models. There are also first ever already discussed with a famous nude model. In addition, a couple of pornstars might show up doing what they do best.
Nina Nightbloom First ever BJ on BoobsRealm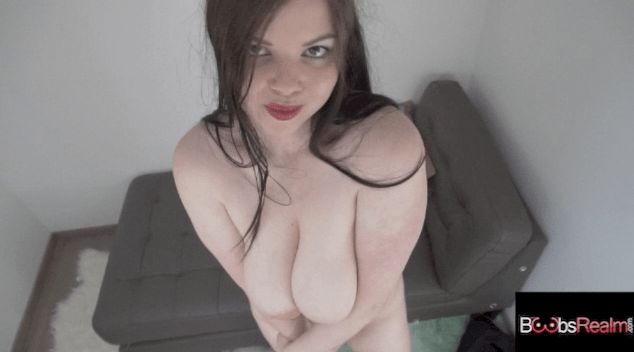 What is the predicament?
I learned that there are many girls I would like to shoot. Some might never be available and others will just chose to shoot for their onlyfans. Still there are many that I could come to an agreement with for shoots. However, there is only a few dates I am available to shoot due to my main job, travel restrictions and budget restrictions.
At the end of the day, the shoots will happen depending on budget, model willingness, schedules and timing.
When I launched the OF I had a list of 20 models I wanted to shoot. Amongst them I had Xenia Woods -who I talked to about implied topless- and Megara Steel -before she shot for Cel-. However, nowadays both are not available for different circumstances. I talked to others who at that time I liked and wanted to shoot 1000%. I will not name them. At that time I thought they were going to be the highlight of the site. However, time passed. Some of them might not even be interested as they make way over 5 figures a month and others are simply not that interesting to me anymore.
Modeling fees are negotiated with the model and vary from model to model but there is a usual ranage.
As a result of all that I learned that with limited resources I had to narrow down the pool of models.
The final decision will depend on many factors but your opinion will show me what you are looking for.
So here 5 polls that feature some fantasy booking.
NOTE: This does not mean all the models have shown interest in shooting, but they are models I would be interested in trying to get.
Vote and make your suggestions or add your fantasy booking scenarios on the comments
NOTE 2: I did not add Tessa, because I know she is a fan favorite. Also after she launched her onlyfans and has made more money in a few months than what she made in her whole life, now she has no need to shoot for anybody ever -unless she runs out of money- which I do not think will happen at least in 2021.
Pornstars
Cam Girls
Models
First Manhandling