Pornography has become a very diverse term used to describe all types of adult content. Many years ago, pornography was primarily pictures of women showing off their bodies. Then, the video camera changed everything because it allowed models to create videos for audiences. Today, technology allows anyone to begin creating and distributing adult content. Many women have started doing this so they can make money and work from home.
Women in this category are called amateur models. Even though they're not professionals, they still make outstanding content that many guys will love. What else do viewers need to know about the amateur pornography market?
Amateur Versus Professional
First, it would be wise to find out more about the amateur market. What sets it apart from the professional industry? Typically, professional porn stars have been creating pornography for a long time so they understand the trade better than anyone. They know how to create cutting-edge videos while manipulating their emotions to satisfy audiences. They often work with production companies and other professionals to create high-quality content in studios around the world.
Amateur content is usually created in a home or motel. It doesn't involve a large production team or professional models. Instead, the performers are amateurs so they haven't been in the industry for long. Many amateur models have live streams on websites such as Amateur.TV. Viewers must learn more about the various differences between amateur and professional porn. Then, they'll know which one is best for them.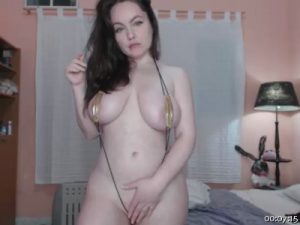 Diversity
When you think about amateur porn, you may imagine a specific genre. For instance, you may think about an amateur performer giving a blowjob or enjoying anal. Truthfully, the amateur market is very diverse since these girls have unique sexual preferences. These women are free to create whatever content they want. They're not controlled by the production company and don't get paid to create specific types of content. Instead, amateur performers are free to create the type of content that they love the most.
If the woman prefers anal sex, she can create countless anal videos. It is up to the performer to decide what they want to do. Regardless, viewers will find that the industry is diverse with a wide selection of videos and streams.
More Eager To Please
Once a star becomes a professional, they've made it. They have tons of fans and they're making a lot of money. Professional stars don't need to pander to the audience anymore because they're wealthy. Instead, they work for the production company. Amateur models haven't reached superstardom just yet. Therefore, they're going to be more eager to please their fans.
They'll do whatever they must to make money and make their fans happy. After all, these women want viewers to return to their videos and streams repeatedly. They know that an unsatisfied viewer won't come back so they're going to do whatever they must to make you happy.
Authentic Performances
Professional stars are interested in making money. They have to create quality content to keep their customers happy. These performers know how to fake things to make the content better. Amateur performers tend to be more authentic because they haven't developed these skills just yet. They are showing their real emotions when the cock slides inside their vagina. When they sit on their dildo, you are going to see authentic pleasure.
These women are going to provide more authentic performances than what you'll receive from professionals. If there is a painful sensation, the amateur won't be able to hide it. Ultimately, amateur pornography is better because the emotions are real.
Better Connections
Many viewers are switching to amateur porn because the performers are more relatable. If you're trying to connect with a professional star, you'll soon find that you can't. They might have social media accounts, but those accounts are likely operated by other people. Amateur performers haven't made a lot of money so they cannot hire people to run their social media accounts. You can connect with amateur performers a lot easier because they haven't achieved stardom yet.
These girls are authentic and down to earth. When you talk to them using your microphone, you can guarantee that they'll be humble and engaging.
Overall
The amateur pornography market is growing in popularity for various reasons. As more girls buy cameras so they can create amateur porn, more guys are paying for their content and watching their streams. The trend is not going to slow in the future because the situation is beneficial for both parties. Fans of porn should always experiment with amateur content to see if they like it.