I have just been informed that Viola Baileys quit porn. Her twitter account went inactive a couple of days ago, which seemed like she was taking a time-off social media , after many fans harassed her and bullied her about her scenes with Woodman. Pierre himself broke the news today saddened by the heart-breaking news. According to Pierre Viola let him know that she was unhappy with how fans were treating her and the fact that some went to far and sent  her porn videos to her family.
Again, like I have stated many times in the past; regardless of if we enjoy or not the work a girl is doing, we cannot be disrespectful and cross the lines. Some fans on the internet are monkeys using a machine gun. Those idiots who were complaining about Viola not doing scenes for other companies can be happy now as she won't do anything else at all. This is another example of how some so-called fans can ruin the business, the career and the lives of models.
Note: Check my interview with Viola Baileys
This news break soon after Viola did her first  stand-up comedy show in Latvia.  Viola joined the cast of Guris Grīntāls, Edgars Toretto and Aldis Grandāns, unemployed actors trio, who decided to start their own acting project. The show is called "Iepazīsimies-Nākotnes pagrabs-LIVE"  ("Future-cellar-LIVE or something like that in English). I hope that Viola does great in this new career. She is very pretty and talented. 

Viola posing with her new-coworkers
I really hope that Viola finds peace and does well at whatever she decides to do. I would really enjoy seeing her back. No matter what you thought of her scenes, Viola Baileys was always happy and kind. She replied to many comments on social media and behave like a real girl instead of portraying a character.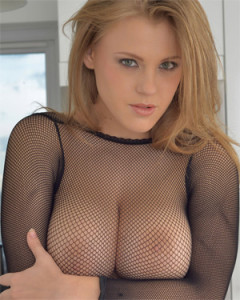 On related news, it seems that Viola's friend Merry Pie is quitting too. Her social media account was deleted in the past days. I cannot confirm this, but I would not be surprised if another -if not the same- obsessed prick targeted Merry's career too.
Merry Pie and Viola
Without a doubt this is a sad week for the adult business. I hope that those fans living in a fantasy land in her heads, where they think the models are just theirs start thinking  and behaving as adults.
You can check her vids on ddfbusty, putalocura.com and her first boy/girls and soon-to-be-released fuck hard videos on Woodman's site