Remember Busty Caroline. A fan posted a video of her as Tereza giving a handjob to a lucky guy. She also went by Tereza for Pierre Woodman, where he fucked her ass.
TJH told me that Busty Caroline was indeed Tereza, an Eastern European pornstar who got her tits fucked. Another fan added that Tereza did got fuck by Woodman. So I went on PW's site and found her porn casting.
As always, Woodman manages to break the girls's asses. Tereza enjoyed it very much. She gets pounded in every hole and ends up taking a cum blast on her face.
Speaking of Woodman's site. Did you know that Miyuki Son, the Spanish/Japanese pornstar got banged by 2 guys in her casting? Yes, she did. Miyuki claimed to fame working for Torbe, but then she moved to other sites and other countries.
Another pornstar that got DP'ed by Woodman's buddies was Kyra Hot. An underrated pornstar with a nice set of tits. Kyra looked like having fun. Actually Kyra got 3 guys. She looked a bit confused at that time. Maybe it was her first experience with many cocks at the same time.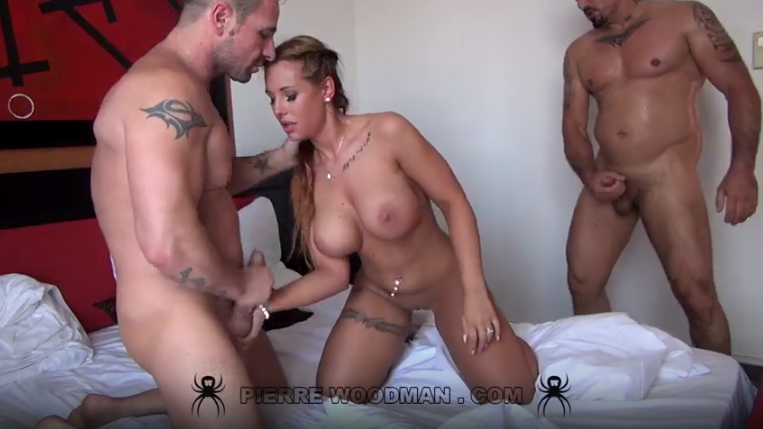 There is no doubt that Miyuki Son and Kyra Hot can multitask as they can manage many cocks at the same time.