No doubt about it! Suzie is the busty pornstar of the year. A new Czech company features Busty Suzie on CzechHitchhiker.com. Suzie wants needs a ride. What she finds is a horny guy who makes Busty Suzie ride his cock. The guy gets turned on by her pretty face and her giant natural tits. What happens next is Suzie getting a dick in her mouth, between her tits and in her -still tight- pussy. CzechHithhiker.com is a hidden gem and is your privilege to be one of the first to watch Suzie aka Suzie Sun get fucked on the road.
Suzie is the star of the year. And Suzie is here to stay. Whether some may agree or not, Suzie is the closest to Lucie Wilde that we have. Just imagine Suzie and Lucie Wilde together… oh!! I cummed!
Some samples of this new scene brought to you by BoobsRealm.com
If you are a blogger and want to promote CzechHitchhiker and other sites of the PornCz.com daily click on this link to start earning money with  porn.
Suzie enjoys her work and invites you to check out all the sites of PornCz.com.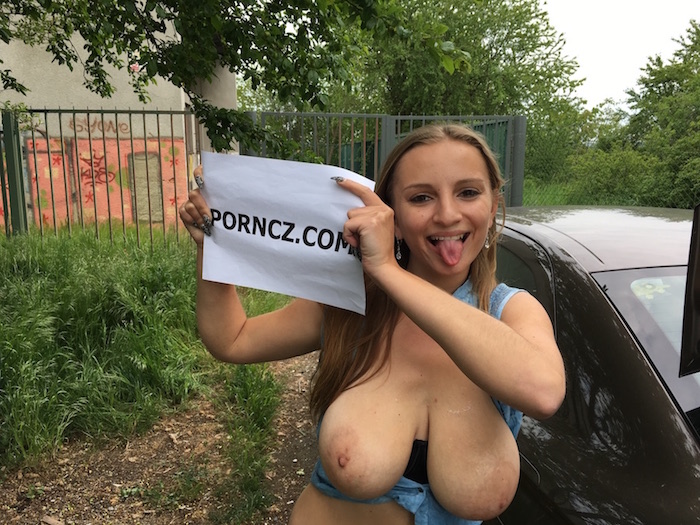 Fingers crossed for an interview with Suzie very soon… issue will be translation but it was solved with Lucie Wilde; it will be solved with Suzie.