Suzy is becoming the greatest busty sensation of 2016. Suzy aka Renata made her debut for Scoreland as Suzie Sun. She is becoming the best busty porn girl of the year. She is all over the best boobs sites. According to many she is the new Lucie Wilde. Suzie is here to stay hopefully. I'm sure Scoreland has signed Suzie Sun for more than one scene and has asked her for hardcore.  On this scene Suzie Sun masturbates and plays with her pussy. She does solo and pleases her cunt.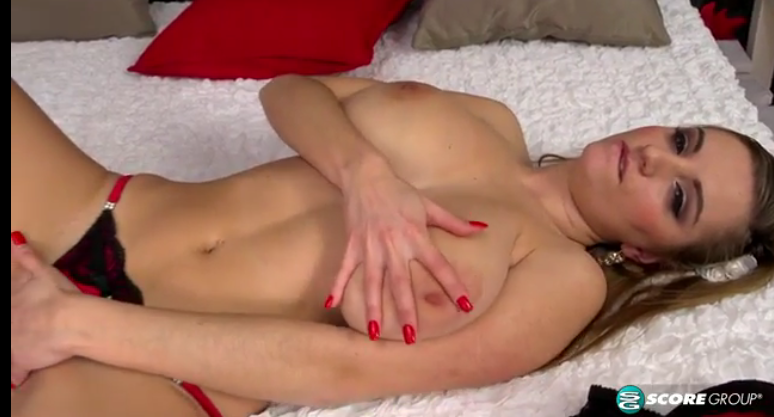 I have to be honest. I am not a fan of too much make-up, but Suzie is so pretty that she still looks great. Another thing I want to point out is that Scoreland says they discovered Suzie Sun on model search, but we all know that Suzie was all over the internet when she debuted as Renata at Czech Casting and absolutely everyone was wondering where did she come from and how to contact her. I like Scoreland, but this is very WWE-like (wresting company that rules sports entertainment) not acknowledging models past work and changing their names.. I mean, why Alexya is not Luna Amor, why Suzie Sun is not Suzy? – I know the stories behind why she is not Renata and why the name Alexya may have been chosen, but still please let the models go just by one name.
Anyway, Enjoy Suzie Sun on Scoreland and wait for more scenes to be release!

I also want to share this hot preview of what Samanta Lily offers on her official website. Samanta Lily tifucks a dildo that cums on her tits. Yes! If you always wondered what was to fuck Samanta Lily's big breast and cum on them, now this is the closes you will find! Enjoy!
Please comment and share. I appreciate it!