It was 2013 and I was at a party. This redhead was at the bar talking to a guy. The dude that invited me to the party knew about BoobsRealm. He wanted to introduce me to a girl he knew that had just shot for Pegas Productions. A few minutes later I was drinking with Ginger Red. Thatis how I could say I got meet very well my first pornstar.
I attended the AVN's in 2014, so before that I had never met any girl in porn or webcam.My only contact was e-mail, myspace or Hotmail messenger. And I was in touch with many: Merilyn Sakova, Karina Hart, Emily Born (before she was Emily Born), Christy Marks, Jenna Doll, Danielle FTV all thanks to this small website. However, I got introduced to Ginger Red because of my love to big boos and redheads.
Busty Ginger was in her early 20's. Natural D cup, slim waist and nice looking girl. Many tattoos, but they did not take anything away from her beauty. Her French accent was captivating. She was smiley and interested to know about the website. She revealed why she decided to shoot a couple of scenes in porn. The money was not good, but she gave it a try.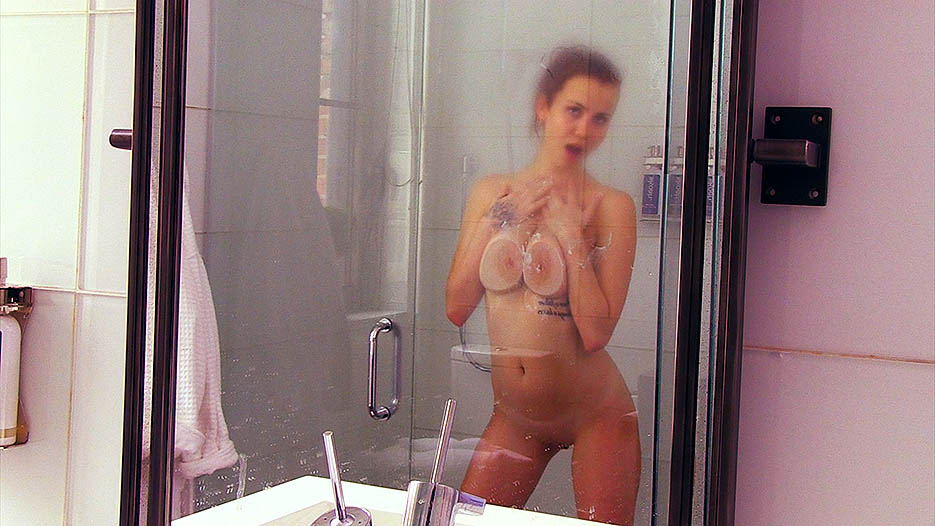 I will not disclose more details, but I will share this beauty in action in her temporary career. While she did not get fuck in front of the camera, I guess you all would have loved to be me. Ginger and I cross paths again in live in 2016. She was a blonde and looked even hotter than when she did porn. I have no clue about her whereabouts, but she told me back then that she had a good office job.
She did Porn for Pegas Productions which features mostly French-Canadian girls. I think she would have been fucked real good by my buddy Cel on HOH. I'm sorry you came late to town brother!