Electre is a hot French girl with natural 34D. Pierre Woodman introduces the hot girl in hr first Double Penetration. Shot in 2015, this scene is Electre's last porn scene. Electre has short hair and is a very confident girl. She develops great chemistry with Pierre, who gets Electre ready for what is coming for her next.
Electre is one of those explosive girls who have fun doing what she does. She had a brief stint in porn before leaving the business. She shot two scenes for Woodman. One was this casting, where she gets 2 cocks as a surprise and her first ever Double Penetration and another scene with Ricky Mancini, where she gets fucked hard in every hole and reaches climax several times.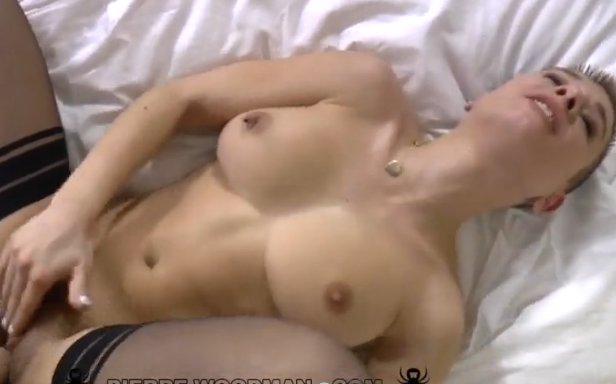 The scene today is one of those to remember for the years to come. While many eyes on Woodman's site are on Viola Baileys, Electre makes everybody understand that there are hot bombshells who can steal the show. Electre's scene has gotten rave reviews. Her beauty and personality add a lot to an already hot scene.
Watch and cherish this gem. There is one Electre and this is the scene where you can meet this wild creature at her finest. She devours cocks and takes them like a champ.
The screenshots on this post are from her one-on-one with Ricky Mancini. See by yourself Electre getting 2 DICKS at the same time.