Busty Newcomer Talia Amanda just debuted for Yesboobs in an amateur video. The super bosomy newcomer strips for the camera.
I told you how incredible Talia Amanda is. I am not the only one who noticed her greatness. All producers and bloggers are talking about her. Below some photos of the busty prodigy.
You would not believe those giant breasts are real, right? Well…. they are very real! And you can watch them hang and bounce!!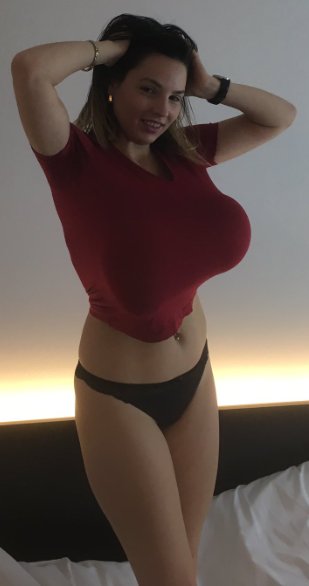 Note: You can now contact her on twitter to get a one-on-one Skype session with her. It is your chance to  get to know her more and get a live interaction with Talia Amanda and her two big naturals.
Below a short video from her Yesboobs.com debut. Click on the link below and join to support Talia, Yesboobs and Boobsrealm.com.