Just take a look at this skinny and super busty cam girl. Nobody knows who she is. We can tell that she has cammed for MFC. This babe could be the American Hitomi Tanaka. Any information is welcome. I am sure everybody will love this babe. Below sample of why and then the full videos.
UPDATE: Her name is Em_me. Thanks to Psychochat for the info.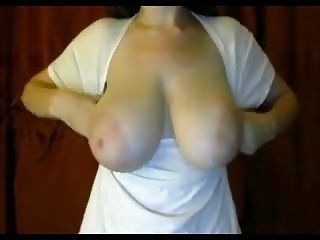 What a cute face she has. Probably the best huge tits on an American slim girl.  Anyone would love to see this girl in one of those bukakes Hitomi used to do years ago?
Below the only two hot videos that exist of this cam girl. Probably she was a one hit wonder who did cam for the quick cash and then realized videos were posted on the internet. Then decided to retire. I hope I'm wrong and we see this busty wonder again.
If you wanna take the time looking for her on MFC, please go ahead