Busty Czech superstar of the year Suzie aka Suzie Sun is working as the cleaning lady at an office. Busty Suzie feels jorny. She is turned on and decides to use a computer on the office to watch some porn. Unfortunately for Suzie the manager gets in and catches her red hands. Suzie will get fired. She knows she did something wrong, but her pussy is really wet. The boss knows how hot Suzie is. That face of hers is really pretty and her big natural chest is every big boobs lovers dream. Suzie does not want to get fired. The director has to fire the busty Suzie, but he is turned on that such hottie is watching into porn. He has a better idea, instead of firing Suzie, he wants to fuck Suzie. Suzie agrees and the hot sex starts. The lucky director of the company will not only let busty Suzie keep her job, but she may get a better position in the company. Suzie excels and gets a cum reward. This is the premise of Suzie latest scene for FuckOrFired.com the newest porn site.
FuckorFired.com brings us Suzie latest porn scene and promises to bring Suzie again. On FuckorFired.com you will find several hot pornstars getting fucked to keep their jobs.
Watch the full Suzie Fuck Or Fired porn video!!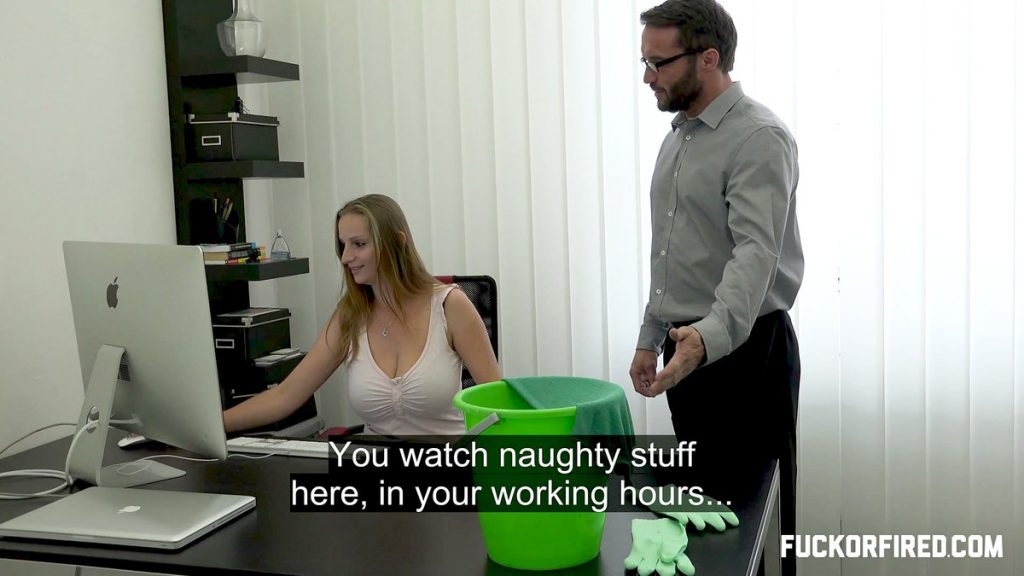 If you want to make money promoting FuckorFired.com click here.
Note: Don't forget that Suzie also got fucked on Czech Hitchhiker.com
Fucked or Fired brings you several Czech pornstars getting fucked so they can keep their jobs. It seems this slutty czechs are always causing trouble at the office, but they always know how to manage it. I am sure that Busty Suzie is good at multitasking when the task has to do with cocks. I'm sure she will go far in the office. I'm sure she will go far in the porn industry too as busty Suzie Sun keeps her tits and pussy busy every week!