I came across Chels2sweet two days ago and I fell in love. Chels2sweet is really busty. She posses perfect tits which might make many girl jealous. She has the body many girls dream to have. Besides her physic, she is kind and cute. She is not in her cam demanding guys to tip. She enjoys interacting and has pleasing fans.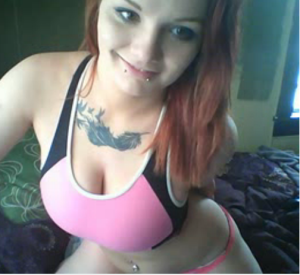 I have to admit I fell in love with this beauty. Who wouldn't?
Check her profile and join her awesome show. You will thank me later. I think every boob lover has to check her show. Every guy who loves pretty faces should check her show. Every guy who likes pretty ladies should join her show. I am not sure how long she has been doing this, but I just discovered and I truly consider her one of the best discoveries of the year. I will post more of her soon, but mark my words, Chels2sweet is gonna be a huge star, let's be a part of her evolution and witness history.
Here some pics for your joy. I hope she gets a better camera.. Maybe we all can help to make it happen =).