In what is terrible news British model Chloe Ayling got kidnapped in Milan to be sold as a sex slave on the Dark Web. Fortunately, the bosomy blonde model was released by her captors after telling them she ahd a 2-year-old son.
We know the world is going crazy. Proof of that is what british model Chloe Ayling suffered this past weekend. The model who split her time between London and Milan went to the latter for new photoshoots. Ayling, 20, would not expect what was going to happen to her.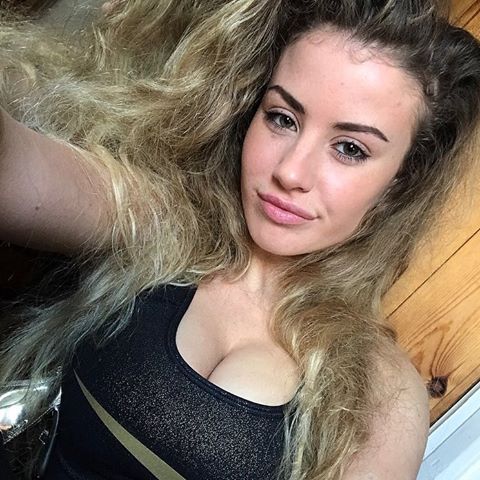 Chloe was lured by a fake photographer. She was abducted for six days and taken to a farm outside the city. "I woke up with wrists and ankles handcuffed, tape on my mouth, I was inside a bag': Model, 20, relives terror of Italy kidnap and auction on Dark Web as she arrives home in Britain" Ayling told The Sun.
The plan of her captors was to sell Ayling on the Dark Web. As many of you may already know, people involved in Dark Web websites lure young beautiful women either to get modeling gigs or just using fake tinder profiles to sell them in many of the Dark Web markets. Some girls are sold to become sex slaves, while others have worst luck.
The busty model was photos were posted on the Dark Web site The Black Death, were anonymous men pay thousands of thousands of dollars to get the woman they want. Chloe was warned she would be auctioned to Arabs on the dark web then fed to tigers when they grew bored.
It is important that any model or aspiring model gets reference checks and be more wary about all the fake agents out there. Nowadays many young girls do whatever it takes to get followers on their social media accounts or think they will become the next Lindsey Pelas. Wicked fans know that. These men harass models and cross boundaries that should not be crossed.
For the full story please check HERE. and a video on CNN.
Back to the story, the ending for Chloe Ayling was not as bad as it could have, but it certainly raises a red flag for girls.
UPDATE: I hope she is well, but it is weird way to give an interview after having been kidnapped for 6 days.

Girls be careful. It is not good to post all your personal info on social media. Do not click on links sent by suspicious e-mails and always check references of photographers and agents that contact you.