Do you  remember busty cute girl Cosmic on Cosmid? Aa Boobs lover found her on webcam. Cosmic goes by the name Licy on Streamate. Cosmic aka Licy was pregnant. That explain her saggy tits and dark nipples on the Cosmid shoot. Licy aka Cosmic talks with her fans and lactates. I tried to catch her on cam, but she was not logged in when i did. Below a sample video of her cam shows during her pregnancy. Those big titties are full of milk. Anyone wanna be her kid?
Before going to the next topic I wanted to let you know that I'm running a new ad service on the website. Please let me know if you get any annoying or shady ad. There should be none. I also want to know you feedback about it. If the pop up/under is too annoying please let me know and I would be stopping it the following weeks. BUt I would need to hear from many of you to keep it or get rid of it. It helps to make money, but I would not like to jeopardize your loyalty and fun visiting the website if the ads are annoying for you.
Now let's get to formally introduce Best Boobs Cams. As you have seen in the past months I have been featuring many cam girls. The posts on the blog helped you ind out about busty girls like Kittiesauce, ThatSubieGirl, Nanelizabeth, Rhaenys and more. I realized there is no site dedicated to the best busty cam girls, so I decided to create Best Boobs Cams. This site features the best big boobs camgirls from Streamate, Chaturbate, Ifriends and ImLive. The top 4 cam sites with the best busty cam girls.
Why MFC is not here. Well, in a nutshell MFC is not interested in this kind of promotion. So sorry MFC camgirls.
Jaynie Rae has been added to Best Boobs Cams (in case she returns)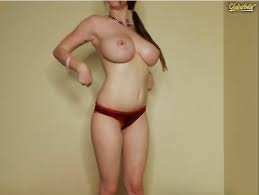 Best Boobs Cams lists all the busty girls I have found out about on the top 4 webcams. Once you get to BestBoobsCams.com you get to see a thumnails featuring  cam girls listed alphabetically. However, you can also list them by age as well use the search bar. The first models shown are the ones online. The following pages show girls who are online based on your filter and then it starts showing the girls who aren't online.
Chaturbate does not have a search bar. Neither does ifriends or imlive. Best Boobs Cams becomes your one-stop shop for big boobs cams. There might be a handful of non busty girls, who I chose to feature on the site because I consider them gorgeous despite not having big boobs.
I invite you to take a look at Best Boobs Cams. The models list is updated every minute so you will have a real-time list of busty girls who are online on their cam. I have tried to add the best of the best. If you consider there are girls missing please contact me here on BoobsRealm.com. It is also worth it to note that some girls may be missing out because they have to be online when I want to add them to Best Boobs Cams, so some schedule issues may happen every now and then.
Miss Boobs Realm Cam Girl 2016 Kittiesauce is added since the get go
Please enjoy Best Boobs Cams and get the best of the busty cam girls such as: KittieSauce, KissMeFirst, ThatSubieGirl, Charlotte Lace, Viola Baileys, Sara Rae, Karaste, Lily Madison, Krissy, HotMariana69, Jane Best Tits, _Fantasy and many many more. Girls who also have sex on cam have been added. Also Licy aka Cosmic is on Best Boobs Cams.
Expect Lily Madison and HollyWould to be added when I catch them online on Chaturbate