As you all know Viola Baileys fucked Dan Leal on Immoral Live. The porn scene is up on PornoDan's website. Did you know Alicia Cano did two boy/girl scenes? Meet Busty Simona 6458 from Czech Casting.
Viola Baileys had a sex scene with Dan Leal from Immoral Live. Lucky Dan fucked Viola three times. He then fucked her again a week later. The first video is up on Dan's site. It streamed live, but now it is available to all members of the Immoral Live porn site. While many of you are not fans of Dan, it is worth noting that this is her first boy/girl scene away from Woodman's site.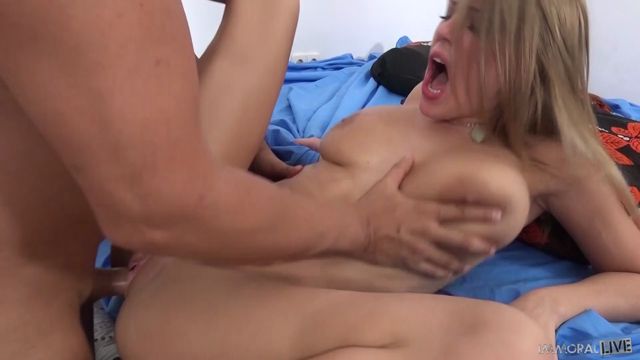 Busty Colombian cam girl standout Alicia Cano is the top Latin American cam girl. She is known for her good looks and her amazing tits. She was also known as the ultimate solo cam girl. That has just changed! Alicia Cano aka AlisOnFire has shot two boy/girl scenes! Yes Alicia Cano did hardcore. It seems that some fans were mean to her, because that is how trolls are on the internet so she retired the videos. However, I think that the hype is going up and you can get Alicia Cano hardcore scenes if you contact her on her cam on MFC.
The featured girl on this post is busty Simona. Another girl with big natural heavy tits on Czech casting. Simona 6458 is one of the newest busty new pornstars on Czech Casting. While not as beautiful as Renata aka Suzie Sun, Simona shows an amazing rack that deserves a trophy. Simone is a MILF who needed the money. I'm a bad guy, I wish she needs more money! Or gets the porn bug and starts fucking on camera.
Busty ebony Britney White is my favorite chocolate pornstar. Britney White has an unreal figure. On top of that she has a cute looks and a nice body. Britney White wants to make a name for herself on the porn scene. She returned to Bangbros to get her tits oiled and  her pussy fucked. Busty Britney White enjoys collecting more sperm