Two debuts today. One on Pinupfiles and the other on Scoreland. Who is your favorite. Diana on XL or Anna Sivona on Pinupfiles?
Diana was found by one of the scouts on Scoreland. Diana works as a hostess at a japanese resturant. The guy, Jay, describes how she could not take his eyes off of Diana. WHo could blame hi. Diana is a nice-looking girl. Has a cute face and natural big breast. While she has been placed on XLgirls I would think Diana deserves to be in the main site as she looks way hotter and prettier than some of the girls featured on Scoreland. I definitively want to see more of her. Hopefully on Scoreland and getting more exposure.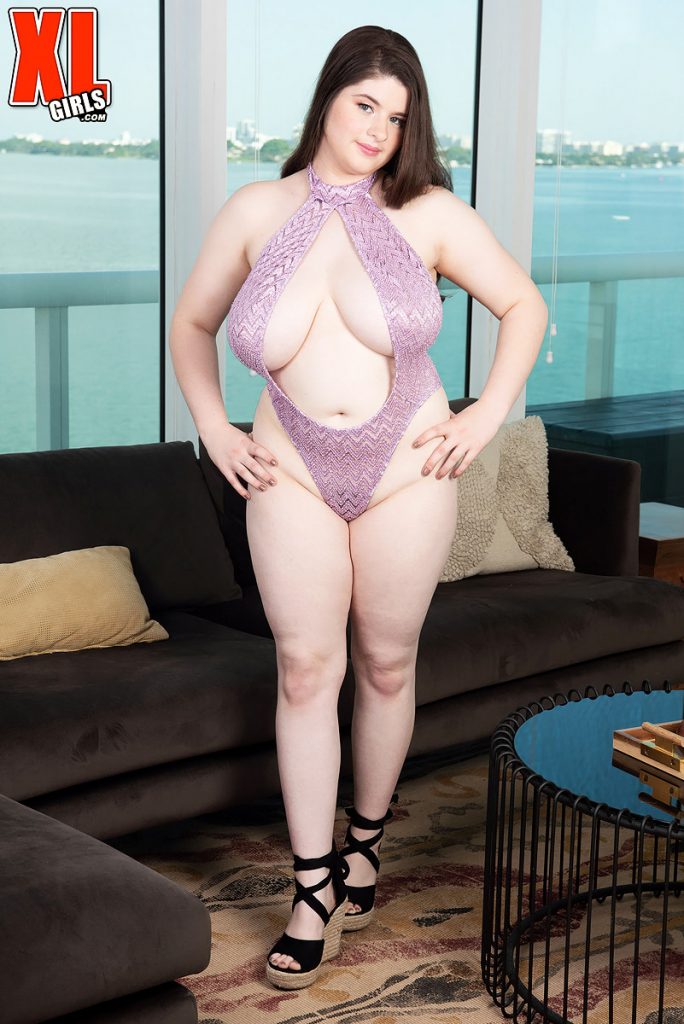 On the glamour side, as I told you earlier, Anna Sivona has made her Pinupfiles debut. Anna shot for the PUF site a couple of months ago in Spain. Anna has very pretty eyes and face. her tits are huge and firm for that size. Anna is pretty good friends with Lucy Laistner. No doubt this is a great get for Pinupfiles.